The Access for All Abilities Swim and Social Program has been such a great success at Ascot Vale Leisure Centre and Keilor East Leisure Centre that the program has now returned to both centres for a second 10-week term.
The free 10-week program is designed for people with disabilities aged 18+ to engage in various water activities in a social, supportive and inclusive environment. The initiative which includes water safety activities, water sports and aquacise, was made possible through the collaboration of various organisations; Moonee Valley City Council (MVCC) successfully gained funding from the Victorian Department of Jobs, Precincts and Regions with the support of Belgravia Leisure (notably the Access & Inclusion team) Sport & Recreation Victoria, Swimming Victoria, Life Saving Victoria, Aquatics & Recreation Victoria and Austswim.
Water Polo Victoria and Blind Sports Australia also provided equipment for modified water polo activities whereby throughout the program, participants who experience low vision were able to trial a rattle ball suitable for aquatic environments and provide feedback.
"Water Polo Victoria is committed to providing a greater number of opportunities for everyone, regardless of ability, to access the game of Water Polo. The AAA program through MOVE Moonee Valley has been a huge success and provided many people with the opportunity to get in the water and get their hands on a Water Polo Ball," Regan Longfield, Water Polo Victoria Development Officer, said.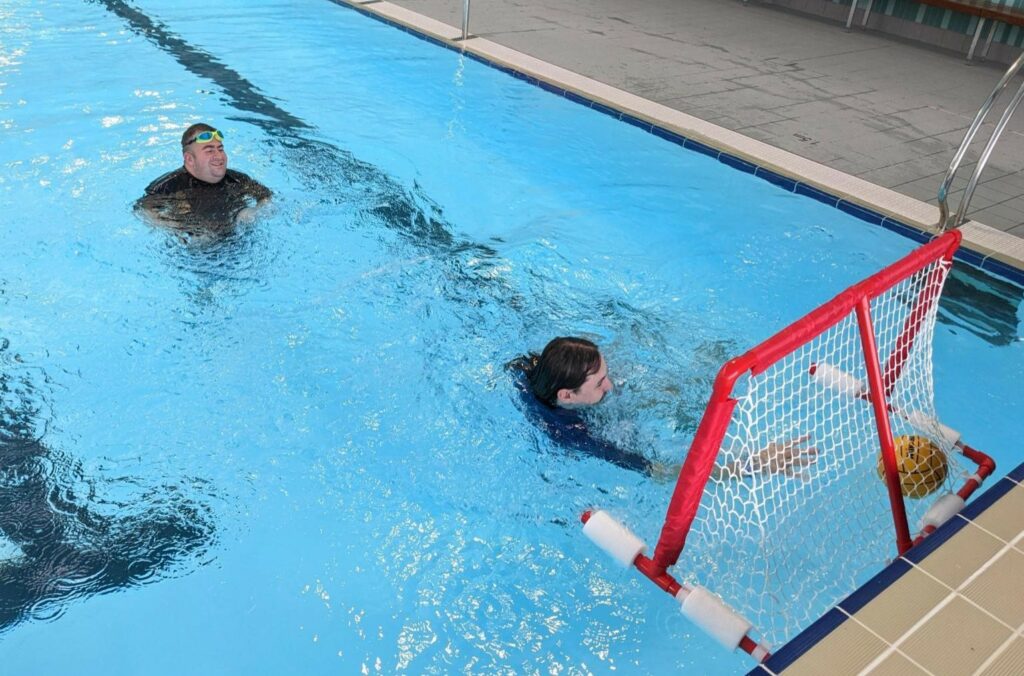 Starting with just four participants, the Access for All Abilities program soon grew to 38 different participants across the 10-week program, all joining for social engagement, water experiences and awareness while trying a fun new activity.
Participants Jason and Roberto highlighted the fun and enjoyment they experienced throughout the program. Jason said, "All Abilities Swim and Social Program was such an enjoyable experience that I highly recommend it for anyone, no matter their ability. Although I'm a confident swimmer, I learned so much through the water safety session, like how to get in and out of the pool correctly, how to rescue someone and other survival skills I wasn't aware of.
"The aqua aerobics and water sports activities were so much fun and helped improve my cardio endurance. But what really sets this program apart is the sense of community and friendship that developed among us all. We always enjoyed great conversations over coffee after each session," Jason said.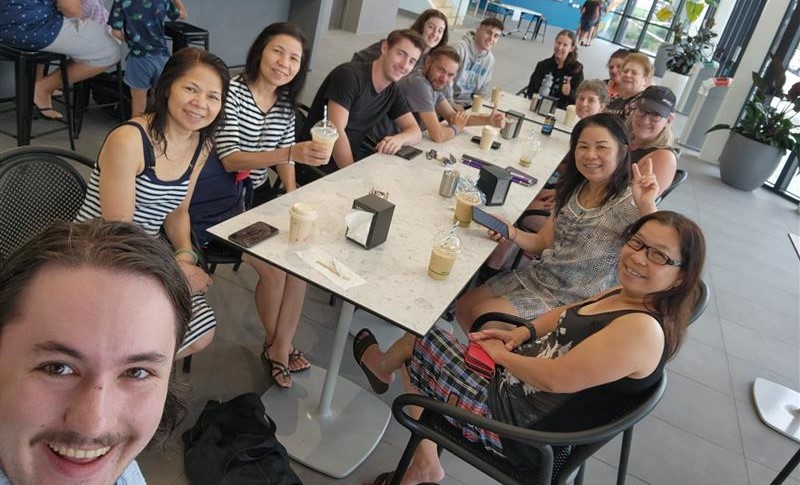 Roberto explained the positive effects the program has had on his life, saying, "It's assisted me in providing structure in my life. It gets me out of the house and allows me to participate in different programs and meet with people with a range of lived experiences and challenges. Fatigue is a big issue for me, and this program has helped with this, giving me the energy and focus to do other things for myself. It can be easy to fall into a less positive routine, but I now feel so much more motivated.
"It's been great to see and be part of connections and relationships growing within the group, socially bringing different people together and seeing this strengthen each week. I've found inspiration from others to help me cope with my condition. I'm grateful I've had the opportunity to include this activity as part of my health management and those associated with it as part of my support network," Roberto concluded.
Jaye Hansford, Community Engagement & Inclusion Coordinator at MOVE added, "It has been a joy to witness participants come together in developing new skills and confidence in the water. The program has provided a great opportunity for the participants to build friendships with each other and the staff, myself included."
Amy Cross, Area Manager MOVE Moonee Valley added "We are thrilled to provide an engaging program and are grateful for the partnership with the Moonee Valley City Council as well as the other organisations that made it possible. We look forward to continuing to provide this program in the future and invite anyone interested to find more information below."
Visit the Ascot Vale Leisure Centre website here or the Keilor East Leisure Centre website here.