Not your typical villa or hotel experience, the new Wellness Villas at Hepburn Spa Retreat are like no other overnight stay in Hepburn Springs, or in fact, Victoria.
Hepburn Bathhouse & Spa and Hepburn Spa Retreat now offer four brand-new luxury Wellness Villas where you can step into your private wellness sanctuary and discover true serenity in your own curated wellness experience.
To officially launch these villas and spread the wellness word, the Destinations by Belgravia team recently hosted a group of high-reaching media, influencers and stakeholders for an indulgent overnight stay.
Guests in attendance included representatives from Broadsheet Melbourne, WHO Magazine, The Australian (Travel and Luxury), The House of Wellness (Newscorp), The New Daily, Onehourout.com.au, Visit Victoria, Daylesford Macedon Tourism Board and influencers including @_samuellevi, @anabellesmith and @miagoreng.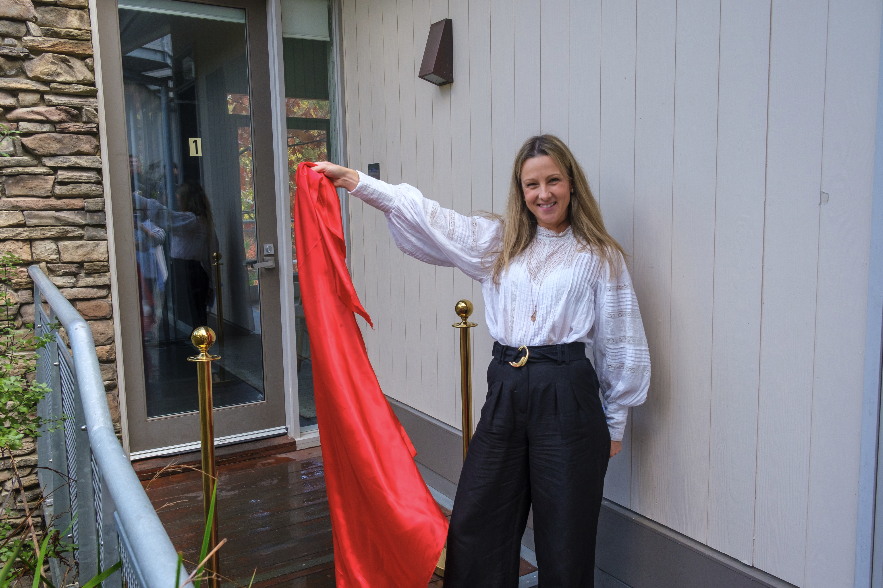 Those in attendance were treated to welcome drinks and nibbles on arrival in the Mineral Springs Penthouse, afterwards retiring to their room (scented via a diffuser with their preferred ambiance) for a delicious wellness meal, hamper and preferred milk, a marble spa bath by the fire (making use of the bath salts, scrubs and tonics) and the best sleep they've had in years on 'The Cloud Gen II' king size mattress topper, which is guaranteed to create the sensation of sleeping on clouds.
In the morning a yoga class and wellness breakfast in the historic Pavilion awaited the guests, who were then escorted on a tour of the grounds whereby the wellness villas were officially launched.
To complete their wellness experience, each and every guest then enjoyed a treatment and sanctuary mineral bathing at the gorgeous Hepburn Bathhouse and Spa. Sanctuary mineral bathing draws on mineral-rich water directly from the source for a luxurious healing and wellness experience.
A big thank you to the team who worked hard to bring this event to life, and we are looking forward to seeing even more coverage and bookings as a result of this event.
Learn more or book your stay at the Hepburn Bathhouse & Spa Wellness Villas here.