Belgravia Foundation Aotearoa and Swimming New Zealand have joined forces to empower children with visual impairments by delivering a hugely successful Blind and Low Vision Camp in Auckland.
The camp aimed to help children with visual impairments build confidence in an indoor aquatic environment with learn-to-swim lessons, water safety, and exposure to kayaking and bushwalking. The children loved the challenges presented to them, with both the children and instructors enjoying a fantastic few days.
One parent who flew her daughter up from Taupo for the camp said, "This was a fantastic opportunity for Scarlett. We wish there were more opportunities like this. She has loved spending time with children like her and has improved her confidence in and around the water. We hope to do this again soon"
Irene Smith, Operations Manager for Belgravia Leisure New Zealand, said, "We were thrilled at the chance of expanding our resolute support within the Auckland region. Since the inception of Belgravia Foundation Aotearoa, we have focused on empowering children and adults grappling with neurodiverse and physical disabilities and those enduring financial hardships.
"Collaborating with the phenomenal team at Swimming New Zealand for the Blind and Low Vision Camp has been inspiring. We look forward to our continued partnership alongside Cameron and the exceptional team at Swimming New Zealand, creating boundless possibilities for the children we are so deeply committed to," Irene said.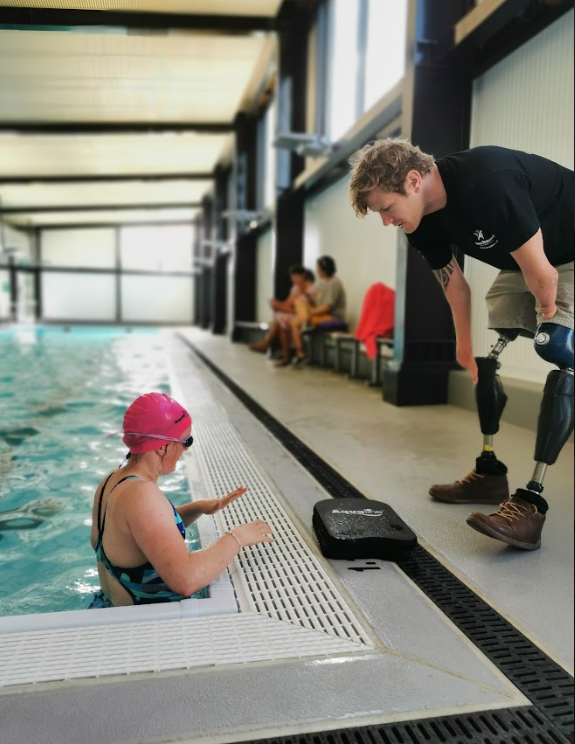 The camp's success has led to Belgravia Foundation Aotearoa and Swimming New Zealand hoping to replicate the camp in Queenstown later this year. Funds raised through their initiatives will ensure they can continue supporting those in the community who need it most, ensuring no one misses out!
The partnership between Belgravia Foundation Aotearoa and Swimming New Zealand has brought about a positive change in the lives of many children with visual impairments, and it is heartening to see the success of the camp and the plans for the future.
Visit the Belgravia Foundation Aotearoa website here, and the Swimming New Zealand website here.