Yarrambat Park Golf Course, Golden Hills Brewery and Yield Specialty Coffee Roasters have united to celebrate the summer season and being back in business after a tumultuous year of COVID-19 related restrictions and closures.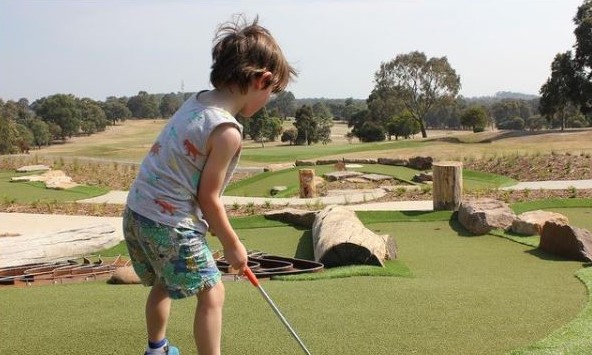 The special two-week long 'Back in Business' summer launch from Friday 15 January to Friday 29 January will coincide with the official launch of Yarrambat Golf Course's new, multi-million-dollar upgrade which includes Belgravia Leisure's signature Goanna Golf mini-golf course and Grasslands restaurant.
The golf course, a Nillumbik Shire Council leisure facility, is operated and managed by Belgravia Leisure.
The exciting new 18-hole mini-golf course is part of the premium hospitality offering that includes upgrades to the traditional course and Grasslands, a premium new cafe and bar offering that transforms Yarrambat Golf Course into a family destination.
Grasslands will launch with a tap takeover by Golden Hills Brewery featuring a range of craft beers, brewed locally in Diamond Creek by their onsite expert and head brewer, Steven Matthews. Patrons can also enjoy Yield Specialty Coffee's seasonal blend, from local roasters Piccolo Meccanico.
For younger members of the Nillumbik community, the new mini golf course will entertain. The course complements the local landscape, encouraging an appreciation of the wildlife and vegetation of Nillumbik. There is an educational component to the game with each mini golf hole themed around a native animal, with information and facts about the species. The course has trick holes and secret passageways to challenge players.
Nillumbik Mayor Peter Perkins said it was great to see the new Grasslands restaurant partner with other local businesses to further showcase local produce.
"This is a wonderful example of our business community working together," Cr Perkins said.
"The new mini-golf course will complement the upgraded restaurant well and introduce more families to the world of golf.
"Getting outdoors, being active and supporting local businesses has never been more important after the year we have just had."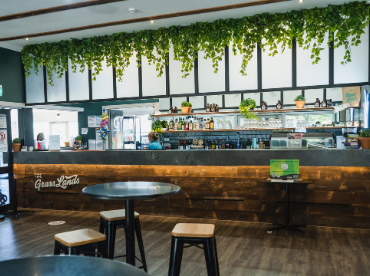 The newly opened Grasslands bar and restaurant has two liquor licenses, allowing patrons to consume alcoholic beverages at the bar or takeaway to enjoy on the golf course.
Belgravia Leisure CEO Nick Cox said changes to Yarrambat Golf Course would provide new opportunities for the Nillumbik Shire community to connect and engage in the great game.
"With the large number of families that already enjoy the precinct for picnics and recreation, there is a huge opportunity to engage new users to get into golf through an inclusive family destination," Mr Cox said.
For more information about the Yarrambat Park Summer Launch Season visit https://yarrambatgolf.com.au/campaigns/its-go-time.