Cancer does not discriminate. People from all walks of life have been affected by cancer, whether experienced personally or through a loved one. Cancer knows no boundaries and our best form of action is early detection.
Resources for medical teams to continue their research relies heavily upon our communities to raise essential funds and build awareness.
The ladies of Yarrambat Park Golf Course gathered on May 24 to raise money for breast and ovarian cancer with a pink and teal morning tea. By creating conversations, this special event gathered members of its golf community where stories were shared and hopes for a cancer-free future was toasted.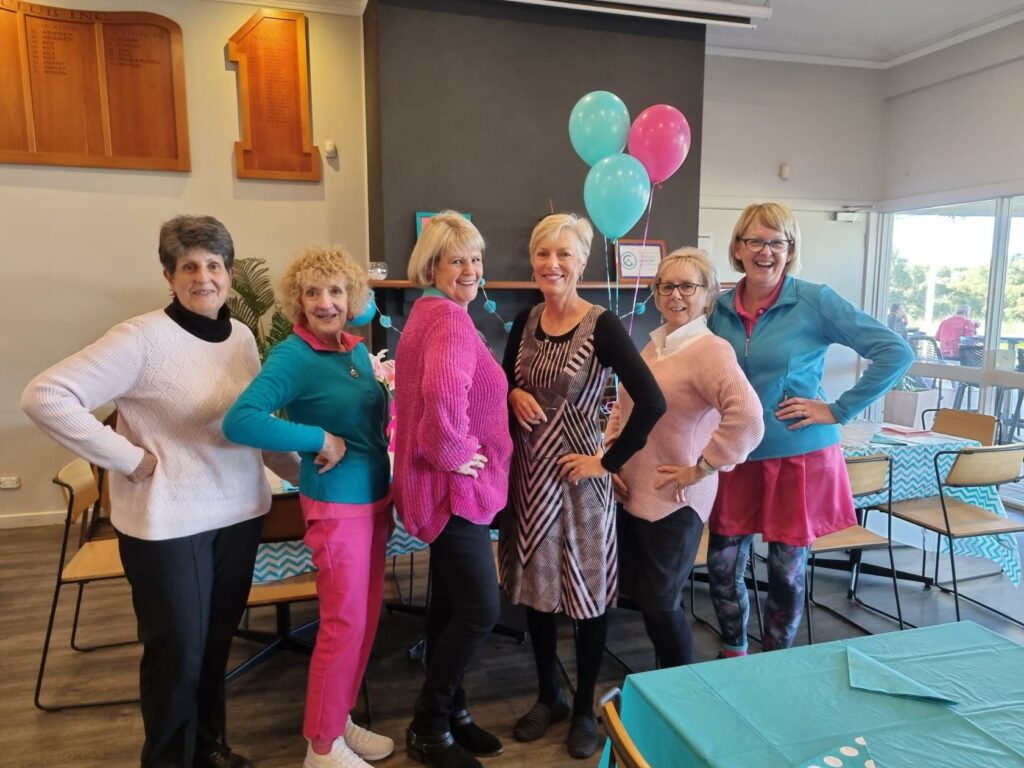 With an atmosphere of awareness and support, the pink and teal morning was a huge success due to each of the members contributing to its success. Linda has been a member of Yarrambat Golf Club since 2002 and is the 2022 President of Yarrambat Golf Club.
"We raised over $3000 at this year's event. Donations were generously provided by local businesses. From the auction, raffle tickets and selling ribbons it is the highest amount we have ever raised. Our ladies worked hard and we are thankful to each of the local businesses who supported this great cause," said Linda.
"Breast and ovarian cancer research depend on community awareness and advocates like the women at Yarrambat Park Golf Course, who strive to build a better future for everyone whose lives are affected by cancer," said Jack McDonald, acting Venue Manager.
"At Yarrambat Park Golf Course and Belgravia Leisure, our ethos and mission are to be a cornerstone for our community where members can support and highlight causes close to their hearts. We are extremely proud of what our members of Yarrambat Park Golf Club bring to our venue and the community," Mr McDonald concluded.