This father's day weekend didn't start as planned.
On Friday my family came together to celebrate the life of Uncle John, grandma's brother. As kids, we never met grandma and pop died when mum was very young so for us Uncle John was Pop. He was truly one of the good guys. Extremely generous, happy and always there at every family event, even as late as a few weeks ago at his brothers 60th wedding anniversary.
Friday was a tough day for everyone, especially on the eve of father's day weekend but also a reminder of the role dads play in more than just their kid's lives. I'm a firm believer that it takes a village to raise a child and Uncle John was a big part of my village.
How do you have a healthy work/life balance being GM Marketing and a Father?
A while back I saw a futurist talk about trends and changes to modern life. He proposed that work-life balance is a thing of the past and as we continue down the path of technology and digital disruption, it's more about work-life integration.
In his words, 'the concept of 9 to 5 pm is a thing of the past'. I've reflected on this many times throughout my career and feel that I get the balance right.
Over the last four years with Belgravia Leisure I've been supported to work hard when I need to but also switch off when family commitments are there. If I'm not travelling, I'm doing the drop-off and pick-up most days and get to spend quality time with my kids in the afternoons. Naturally, I do jump back on my laptop and knock over some work when needed at night, but I do this with the integration in mind as I value the 'tools down' approach at the right times.
I still remember when I first got interviewed by Macca and he said, we're just one big family with kids and we get it. Since then, I've really enjoyed the balance and mutual respect and ability to manage my time.
What do you love doing to lead a happy and active lifestyle?
If I'm not working or with the family, you will see me at my local cross fit gym or doing the bay run. The people at the gym are my second family and I've been going there for my early mornings for years. I also love putting the earphones in and going for a run. I find exercise soothing and my way of zoning out from all the noise, clearing my head and feeling healthy. If I don't exercise you're able to tell.
How do you spend your family time?
Family time is one of two things.
The dog park with Melo!
Finding family-friendly craft breweries around the inner west. They're good because there are no pokies and no TVs!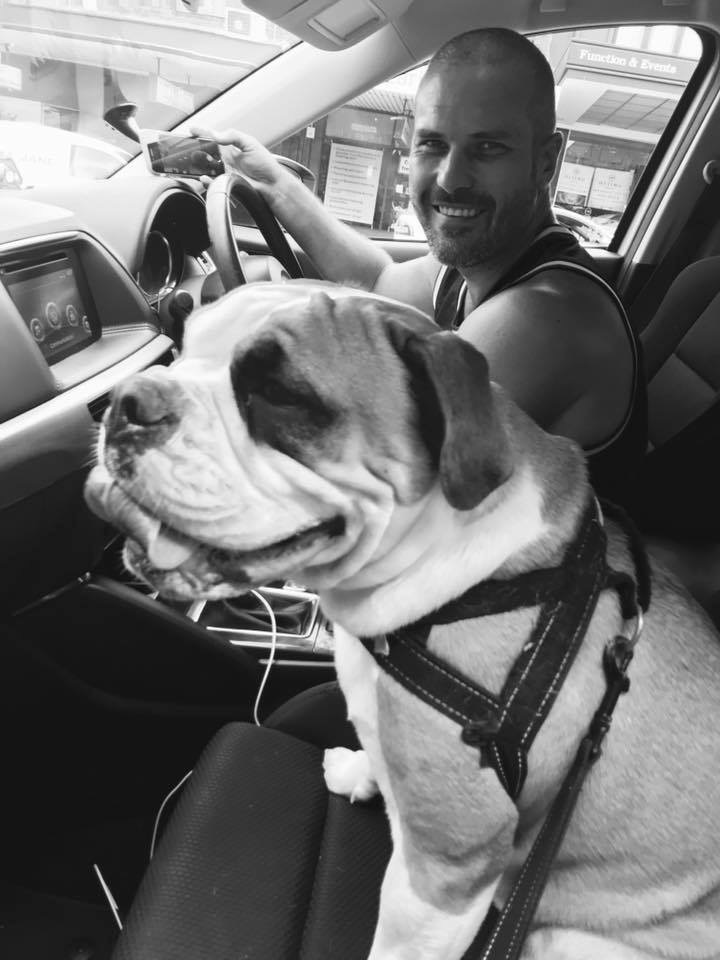 What are your plans for Father's Day?
I'll be heading to the local fav restaurant, Fat Boy Asian Eatery in Chiswick with my family, wife Fiona and the little ones Olivia and newborn James. Then onto parents Jim and Christine, brother's family including Peter, Meredith, Molly and Jacob. Plus my in-laws, Gavin and Sheila.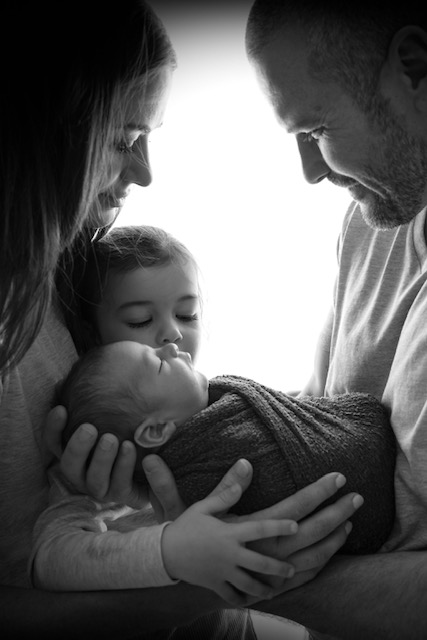 We are a close family. The in-laws are across the road (yep everyone loves Raymond-esque) and my partners are in the next suburb. We love it because whilst I didn't have any grandparents growing up, Olivia and James see their grandparents on both sides daily. They have a beautiful bond and it's something I value very much. Plus, they're great baby sitters!