Just four months after opening, Rotorua's Wai Ariki Hot Springs and Spa has been crowned the Best New Spa for 2023 at the 2023 Spa & Wellness Awards.
The annual awards recognise and celebrate excellence in the Asia Pacific spa and wellness industries.
David Tapsell, Chair of Pukeroa Lakefront Holdings Limited, says the team is thrilled to be named the Best New Spa for 2023.
"Wai Ariki Hot Springs and Spa is uniquely built on the legacy of Ngāti Whakaue culture, healing practices and manaakitanga – the concept of welcoming manuhiri (visitors) – and this allows Wai Ariki to stand out from the rest.
"We have only been open since June but Wai Ariki has been many years in the making. This award is a tribute to the effort of everyone who has been involved in this time and is a testament to our unwavering dedication to local culture, innovation and our overall customer experience at this world class venue."
Kris Abbey, Editor in Chief, Spa & Wellness and founder of the Asia Pacific Spa & Wellness Awards, says quality, sustainability, innovation and originality are the fundamental criteria of the awards, which are judged by leading spa consultants and wellness experts.
"It's important to recognise and praise the trailblazers of today who push the boundaries and set the bar high in their respective fields.
"This includes the people, properties, spas, skincare and wellness brands that constantly commit to making experiences better for all," Ms Abbey says.
Nestled on the shores of Lake Rotorua, Wai Ariki Hot Springs and Spa offers a unique blend of culture, relaxation and natural wonders.
It is inspired and owned by local iwi, Ngāti Whakaue, Waik Ariki features two main spa areas, the Wai Whakaora (Restorative Journey) and the exclusive Āhuru Mōwai (The Sanctuary). Both are places of peace and tranquility, founded on te ao Māori values, traditions and culture and are unique not only in Aotearoa, New Zealand, but also around the world.
Wai Whakaora (Restorative Journey) offers a multi-sensory 'therapeutic journey' that features several bathing experiences. Among them are warm geothermal bathing pools, an ice cold plunge pool, a hydrotherapy pool, a steam room and sauna, a thermal mud experience, and herbal pool with indigenous plants, including kawakawa and koromiko offering aromatherapy benefits.
Te Āhuru Mōwai (The Sanctuary) is a high-end space to experience bathing and a number of specially developed spa treatments with elements of Māori custom. This includes massage and facials using natural actives, essential oils, botanical extracts, traditional plant remedies and the local mineral-rich mud.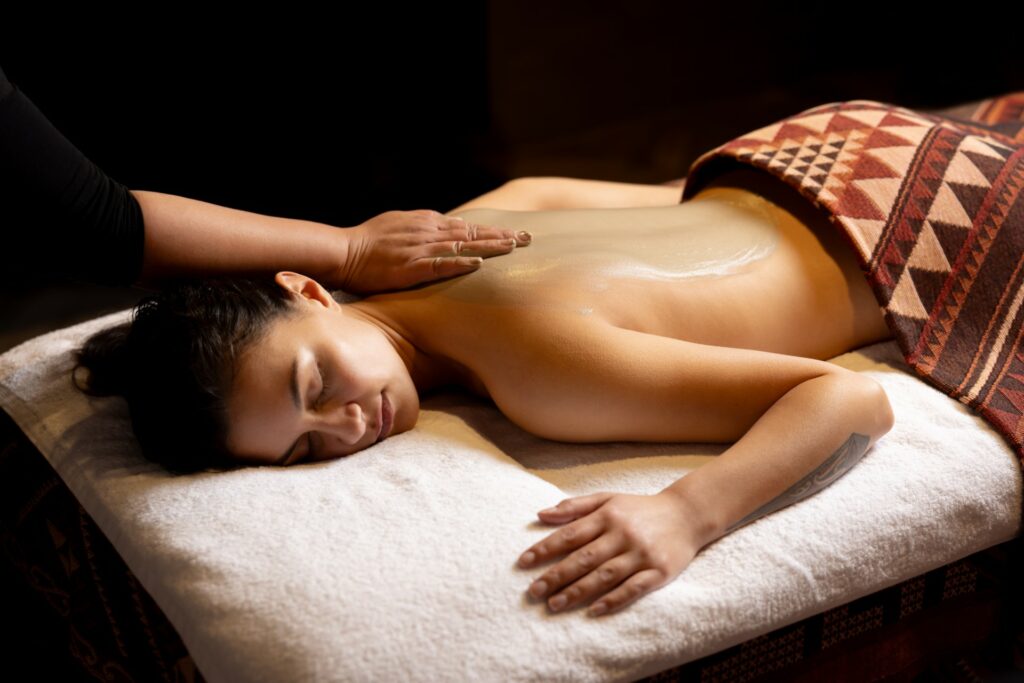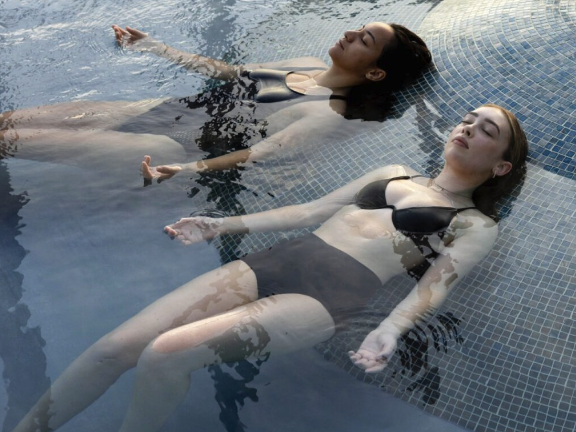 In the evenings, the Stargaze Pool (Tirotiro Whetū) allows guests (manuhiri) to look to the stars above and across to Ngāti Whakaue mountain (maunga) of Ngongotahā, a traditional star-gazing site for Ngāti Whakaue.
A selection of the heated pools contains natural, geothermally heated water drawn directly from the Rachel Spring that contains numerous beneficial minerals.
Discover the magic of Wai Ariki Hot Springs & Spa and reserve your experience via the website.