Rotorua's unique Wai Ariki Hot Springs and Spa will officially open its doors to manuhiri on Friday, 16 June after six years of development.
It's a momentous milestone for everyone involved, after surpassing multiple obstacles, including COVID lockdowns, supply issues and a changing economy.
Wai Ariki Hot Springs and Spa General Manager, Rania Sears, says reaching the opening date milestone is "hugely exciting".
And Ms Sears says the timing is particularly auspicious coming when the Pleiades star cluster first starts rising in the early morning sky for Matariki, symbolising a new year and new beginnings.
"While Wai Ariki's Hot Springs and Spa development was impacted by inevitable COVID delays, the collective team involved have made the most of the extra time to refine and enhance every element to ensure it genuinely contributes to health and wellbeing.
"Wai Ariki is genuinely beautiful – and it is like nothing else in the world."
The luxury wellness spa is a 4453m2 development on Rotorua's newly transformed lakefront and is grounded in te ao Māori.
Wai Ariki Hot Springs and Spa offers two exclusive spa areas – Wai Whakaora (Restorative Journey), a cultural thermal wellness experience and Te Āhuru Mōwai (The Sanctuary) a premium space for bathing and spa treatments. Both have been designed to deliver maximum wellbeing benefits, building on Ngāti Whakaue's centuries-old healing practices.
Ms Sears says every aspect of Wai Ariki Hot Springs and Spa draws on the legacy of Ngāti Whakaue culture, practices and manaakitanga to offer an authentic wellness and spa experience for manuhiri.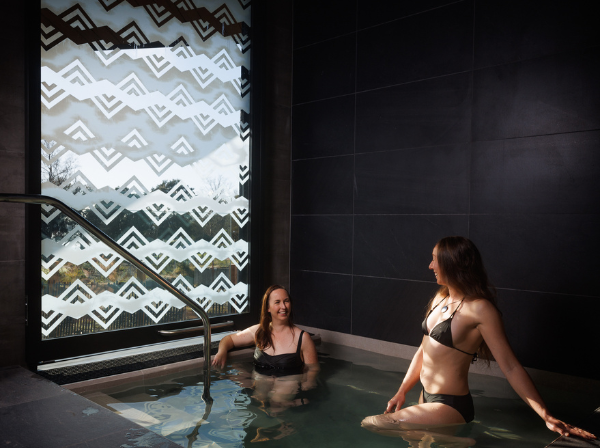 "This includes everything from the natural, geothermally heated water drawn directly from the Rachel Spring, which contains numerous beneficial minerals, to the interchange of hot and cold experiences to support body and mind, through to the healthy options available in our cafe.
"In doing so, we have created a truly unique luxury experience that is literally like nothing else on the planet. We are proud to put Rotorua and Aotearoa back on the global wellness stage.
"We can't wait for manuhiri to come and see what we have to offer in Rotorua – we promise it will be everything you've been waiting for," says Ms Sears.
Wai Ariki Hot Springs and Spa takes manuhiri on a unique healing and relaxation journey, with every perfectly designed element contributing to a total wellbeing experience – the essence of which is a connection to the Ngāti Whakaue people, and the places and practices that have defined them through the centuries.
To find out more about Wai Ariki Hot Springs and Spa in New Zealand, visit their website here.