Cérge, Belgravia Leisure and Belgravia Foundation have been nominated for their initiative as part of the 2023 AUSactive National Awards for People's Choice Business of the Year – and we need your VOTE!
To help increase awareness and promote this inclusive communication platform aimed at welcoming, supporting and including all in leisure, please vote now for Cérge, Belgravia Leisure and Belgravia Foundation in the AUSactive People's Choice Award here.
Voting is open now and closes on 2 July.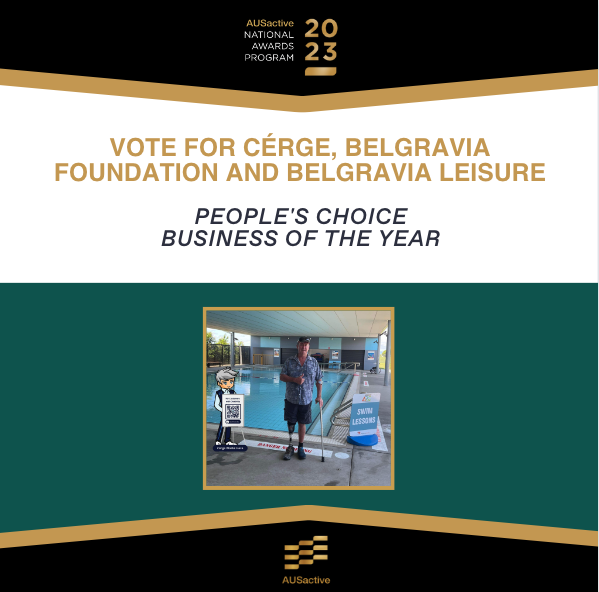 Cérge is an inclusive communications platform, adopted by Belgravia Leisure and promoted by Belgravia Foundation, that provides personalised service to guests with a disability after alerting customer service staff to their unique needs, preferences and priorities.
Using innovative technology, Cérge, Belgravia Leisure and Belgravia Foundation are removing some of the greatest barriers to community participation by tailoring individualised experiences reducing the fear, anxiety and discrimination that people with disabilities often endure as customers.
The Cérge companion app is free for all users. Guests using the app at participating venues can tailor their experience to include personalised greetings, express check-in or skip the queue, having accessible equipment set up before arrival, arranging guided tours pointing out accessible features and any other tailored experience necessary to allow the guest to have an exceptional experience, all whilst removing the guesswork for staff to provide these services.
This technology is an industry first whereby Belgravia Leisure has successfully trialled the app and is now rolling it out organisation-wide, with 25 venues across Australia currently in various stages of implementing the system by June 2023.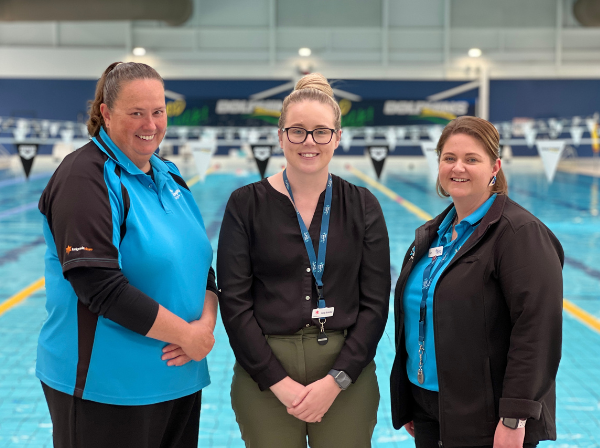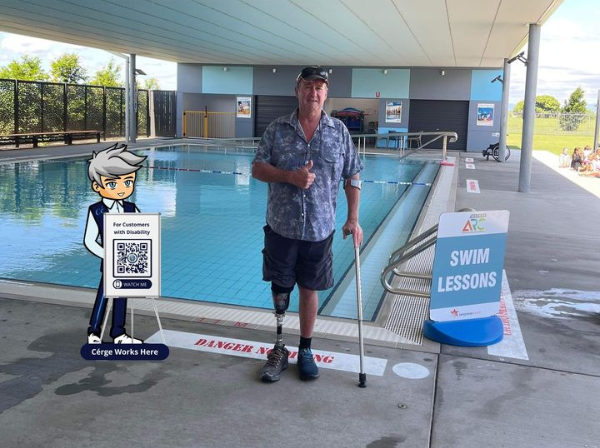 Cérge is a world leading and award-winning technology that is creating an inclusive society in a way that has not been done before. The 2023 AUSactive award nomination for both Industry Innovation Award and People's Choice Award is a great acknowledgement of the positive impact the initiative and partnership is having across communities in which Belgravia Leisure operate.
To find out more about the important impact Cérge, Belgravia Leisure and Belgravia Foundation is having on local people click here to learn about Stephen's story of inclusion.
The AUSactive National Awards Program, formerly known as the Fitness Australia Awards, has a long-standing and proud history which recognises and celebrates the outstanding achievement of the Australian Active Health and Exercise industry. The awards reinforce AUSactive's vision to activate the nation. Every body. Every way. Every day.
To find out more about Cérge, view a short video here.