The Yarra Centre, managed by Belgravia Leisure on behalf of the Yarra Ranges Council, is a multi-function aquatic and leisure venue located in the heart of the Yarra Ranges. The venue offers the community a range of aquatic facilities, including a 25 metre heated main pool, program pool, toddlers pool, multi-purpose stadium, gym, fitness studio and physiotherapy facilities.
Lesley Grimes, Venue Manager at the Yarra Centre, says, "…TBC…"
Ecosave was engaged by Yarra Ranges Council to undertake significant efficiency upgrades to the Yarra Centre's infrastructure.
Ecosave conducted a detailed facility study of the entire site and identified several energy-saving opportunities. Ecosave designed a comprehensive package of Energy Conservation Measures (ECMs) implemented as part of a performance-based energy conservation project.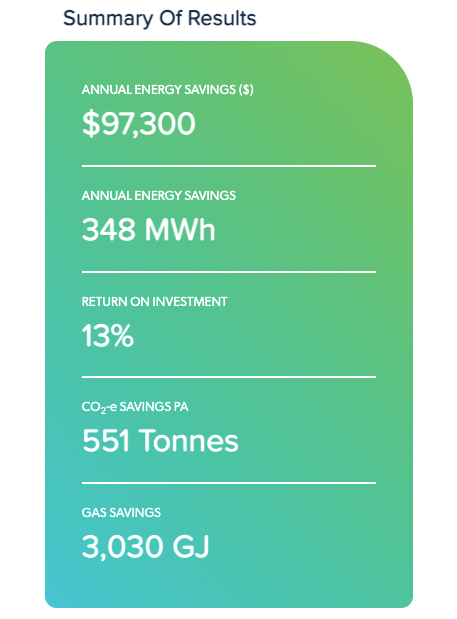 Ecosave implemented the following ECMs:
The whole site LED lighting upgrade
99kW rooftop solar PV
2 x 440kW new condensing boilers
Primary variable flow heating hot water system
Pool circulating pump VSD
Multiple-mode pool hall Air Handling Unit (AHU) with heat-recovery and EC speed control fans
New Building Automation System
Energy management system
Alexia Morgan, Group Manager of Sustainability & Business says, "…TBC…"