Royal Life Saving Australia has released its National Summer Drowning Toll today, January 4th 2023.
The report found, "The deadly Christmas drowning week claimed 17 lives in Australia this year, more than half the total for the entire summer so far, with media reports of drowning deaths captured and reported in Royal Life Saving Society – Australia's Summer Drowning Toll."
Maree Mahony, New Zealand Journalist for Radio New Zealand, explained how 90 people died in 2022 in drownings that could have been prevented. Four more than the same time in 2021 in New Zealand.
All year round but especially this summer, it's crucial to prioritise water safety and equip yourself and your loved ones with essential swimming and water safety skills.
Learning to swim is especially important due to the mandated closures of swim schools and local pools across Australia and New Zealand over the past couple of years. Millions of swimming lessons missed threaten to have tragic consequences for many and may create a generation of non-swimmers.
Royal Life Saving Australia said, "From the start of the Summer Drowning Toll on 1 December 2022 to now, 26 people in Australia have lost their lives to drowning. Tragically children 0 to 17 accounted for the highest number of drowning deaths, followed by those aged 34 – 64 years."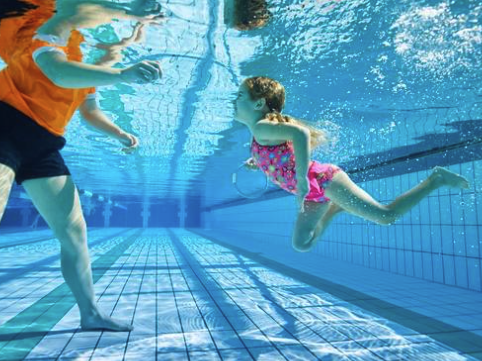 Start swimming lessons as early as possible – they could save your life!
According to Royal Life Saving Australia, children who learn to swim from a young age are less likely to experience drownings.
From the age of 6 months, children can start developing skills, including floating on their backs and returning to the edge of the pool. As you progress through lessons these skills advance to survival strokes and even how to help others.
If you or your child don't know how to swim, it is never too late to learn. Find your nearest GOswim location and enquire to enrol.
Royal Life Saving Chief Executive Officer Justin Scarr said it was crucial that people prioritised water safety while they're relaxing over the summer break.
"Parents and caregivers are urged to actively supervise children at all times if you are near water, whether swimming in a backyard pool, or at a dam, river, beach or lake," Mr Scarr said.
"For children under five, this means keeping them within arm's reach at all times.
"We need to ensure people always take water safety seriously. Unfortunately, people of all ages have drowned this summer while at rivers, lakes, beaches and swimming pools.
"Choosing a safe location to swim, where lifeguards are on duty, is essential. Rivers, lakes, and unpatrolled beaches can be incredibly dangerous, especially for people who have fallen out of practice swimming or never learned to swim."