When nine-year-old prize winner Kiran Sonti was asked with which member of the Australian Swim Team the Dolphins would he love to have a 1:1 swim training session, the answer was very clear: his swimming hero, Emma McKeon.
Born in Bendigo but now a resident of Portland, Kiran jumped at the chance to travel back to Bendigo with his mum for the very special moment in his life, spending the morning with the Olympic superstar at Gurri Wanyarra Wellbeing Centre, where the Dolphins are currently training ahead of the World Short Course Championships in Melbourne.
Kiran's name was drawn from a pool of almost eleven thousand GOswim students from over 50 Belgravia Leisure operated venues across Australia as a part of the GOswim Waterways Adventure campaign, aimed at educating kids about how to stay safe in the aquatic settings that are most commonly associated with drowning incidents in Australia, including home and public swimming pools, inland waterways (rivers, lakes etc), and coastal waterways (beaches, estuaries, etc).
To be eligible to win, Kiran had to successfully complete eight consecutive weeks of swimming across June and July of this year. Collecting one sticker at each weekly lesson to complete the full set of eight Waterways Adventure stickers.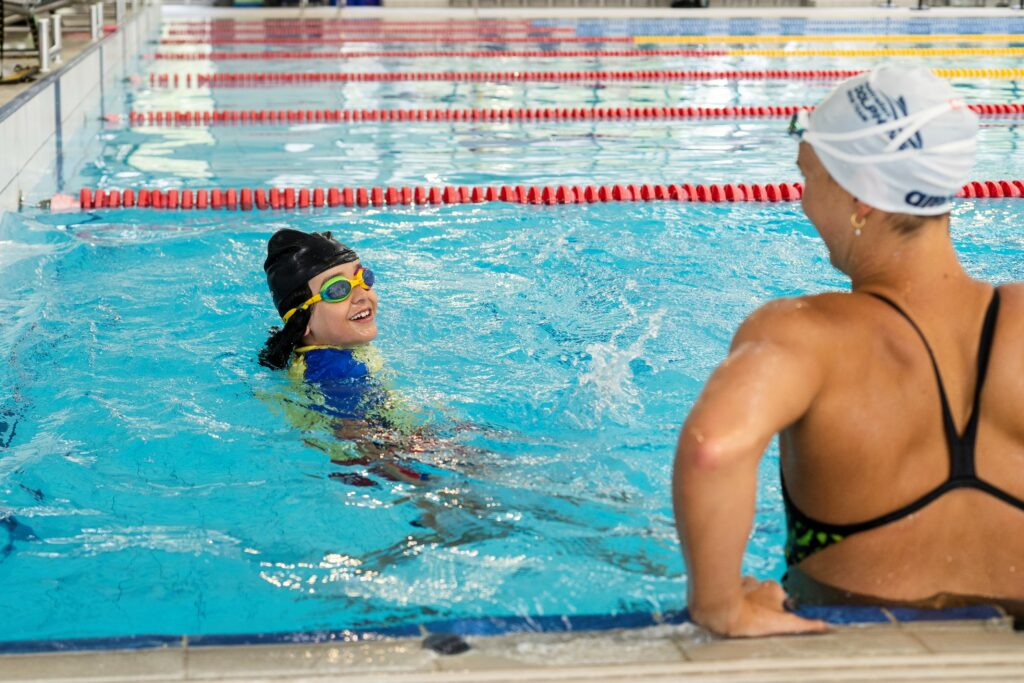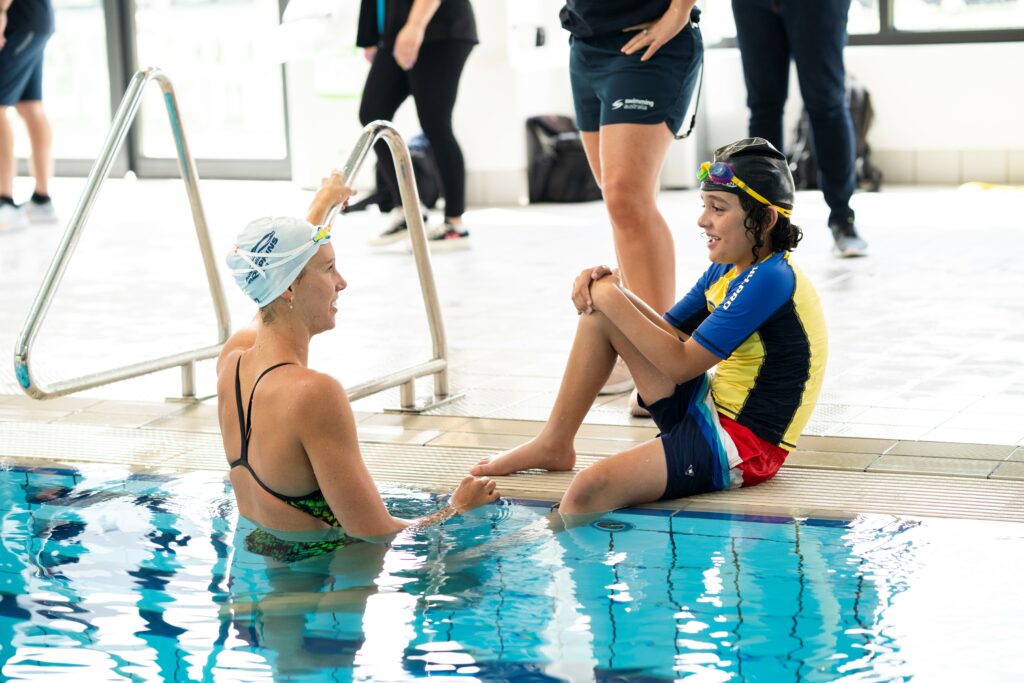 4x World Record holder and Australia's most decorated Olympian of all time, Emma McKeon, was moved that Kiran considered her a superhero and said: "It's always nice to spend time with kids just starting on their swimming journey to remind you of why you first fell in love with the sport. It was great to see Kiran's passion for swimming and I hope that is something he holds onto for many years to come".
Kiran, who has been taking swimming lessons from three years of age (most recently at Portland Leisure and Aquatic Centre), was star-struck during his training session with Emma and said: "The experience was really fun! The best part was doing the training session with Emma and getting about 18 autographs. I loved getting the tips to improve my Freestyle and Backstroke, and can't wait to practice them back in Portland".
Aaron Hearps, Gurri Wanyarra Venue Manager, was thrilled to be able to host such a special session for the national prize winner and said: "After a fantastic few days hosting the Dolphins squad here at Gurri Wanyarra, this once-in-a-lifetime opportunity for Kiran is just the icing on the cake for us. Emma was a fantastic sport and certainly lived up to her reputation as a hero in Kiran's eyes.
"Additionally, I'm so pleased that this competition was able to drive home the message of water safety to so many Australian kids across our GOswim program who need to be mindful that there are many different aquatic environments and associated water safety hazards and strategies to be aware of as a competent swimmer."  
In addition to the training session with his hero, the amazing prize pack for Kiran also included two nights' accommodation in Bendigo. As well as a meet and greet with the 36-strong Dolphins squad and Head Coach Rohan Taylor.
There is still an opportunity to come down to Gurri Wanyarra Wellbeing Centre in Bendigo while the team are training with a signing session and coach Q+A this Saturday, 10th December.