As an individual with a disability, imagine having an exceptional guest experience every time you visit your local leisure centre simply by using an app to alert the venue ahead of time of your service preferences.  
This is being made possible by Belgravia Leisure in partnership with app developer Cérge, all to reduce the fear, anxiety and discrimination that people with disabilities endure as customers. 
Free to users, Cérge is a communications platform for organisations to provide personalised service to guests with a disability, alerting customer service staff to the needs of the person with a disability and providing an access pathway.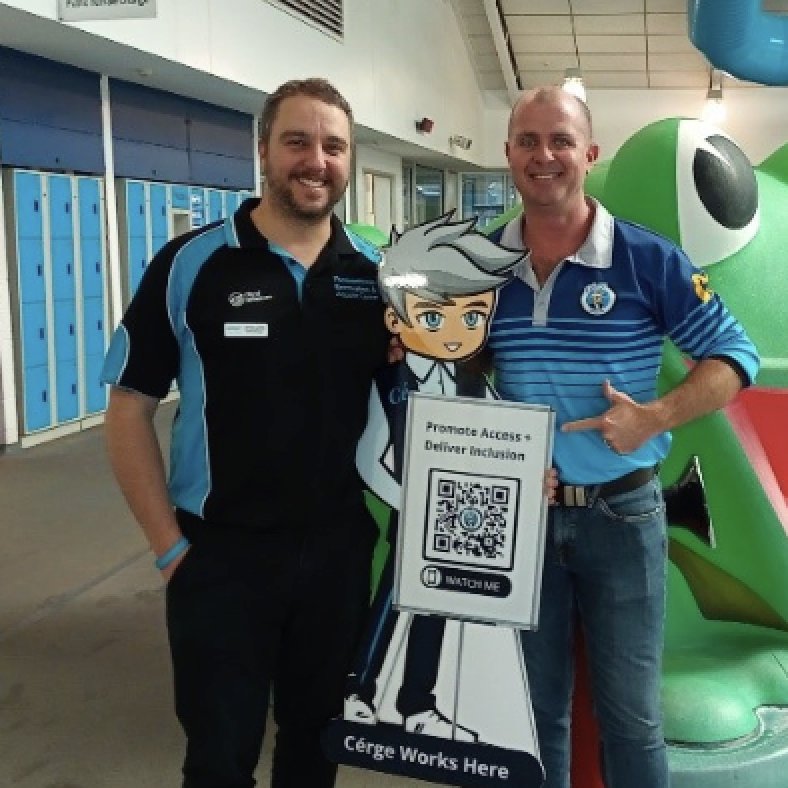 This technology is an industry first whereby Belgravia Leisure has successfully trialled the app and is now rolling it out organisation-wide, with twelve venues across Australia currently in various stages of implementing the system by December 2022.
Services available to guests using the app at these centres include personalised greetings, express check-in or skip the queue, having accessible equipment set up before arrival, arranging guided tours pointing out accessible features and any other tailored experience necessary to allow the guest to have an exceptional experience, all whilst removing the guesswork for staff to provide these services.
The launch of the app coincided with International Day of People with Disabilities on December 3rd and aligned with this year's theme of 'transformative solutions for inclusive development: the role of innovation in fuelling an accessible and equitable world'.
Belgravia Leisure's National Disability and Diversity Manager, Jeff Walkley, is pleased that the partnership with Cérge has broken down communication barriers for people living with disability in the community.
Dr Walkley said, "Belgravia Leisure is proud to work with Cérge to provide many communities with an inclusive communication platform. We are rolling out this innovative 'welcome and support' technological solution into Belgravia Leisure operated venues to ensure we provide our communities with the most inclusive venues possible, ensuring our teams are confident, welcoming and including all".
Chris Kerrisk, Co-founder Cérge is equally as delighted with the partnership and said, "It has been a natural fit since day one partnering with Belgravia Leisure as leaders in access and inclusion.  Delivering inclusion through leisure is what we are both about, and it is a privilege to be nurtured in our growth as an emerging tech business whilst collaboratively building inclusive communities".