Perri loves nothing more than serving you a coffee with a smile at the Aquarena Aquatic and Leisure Centre.
Perri, who has Down Syndrome, joined the CVGT Employment's Specialist Disability Employment Team (SDET) program in 2022.
It was during the Pathway to Independence program that Perri and her disability support service provider Onemda agreed she was ready to enter open employment, tasking SDET to find her a job where she could thrive.
The team got to know Perri – her likes and dislikes, her individual needs and what really sparked joy in her life. It didn't take long for SDET to realise that Belgravia Leisure, who manage Aquarena in Templestowe, would be the perfect fit for Perri. With its vibrant and friendly atmosphere, the team knew that Perri would blossom there.
In collaboration, CVGT Employment, Onemda, Belgravia Leisure and Perri were able to customise a position that would suit her skills and interests – The Deck Aquarena café assistant.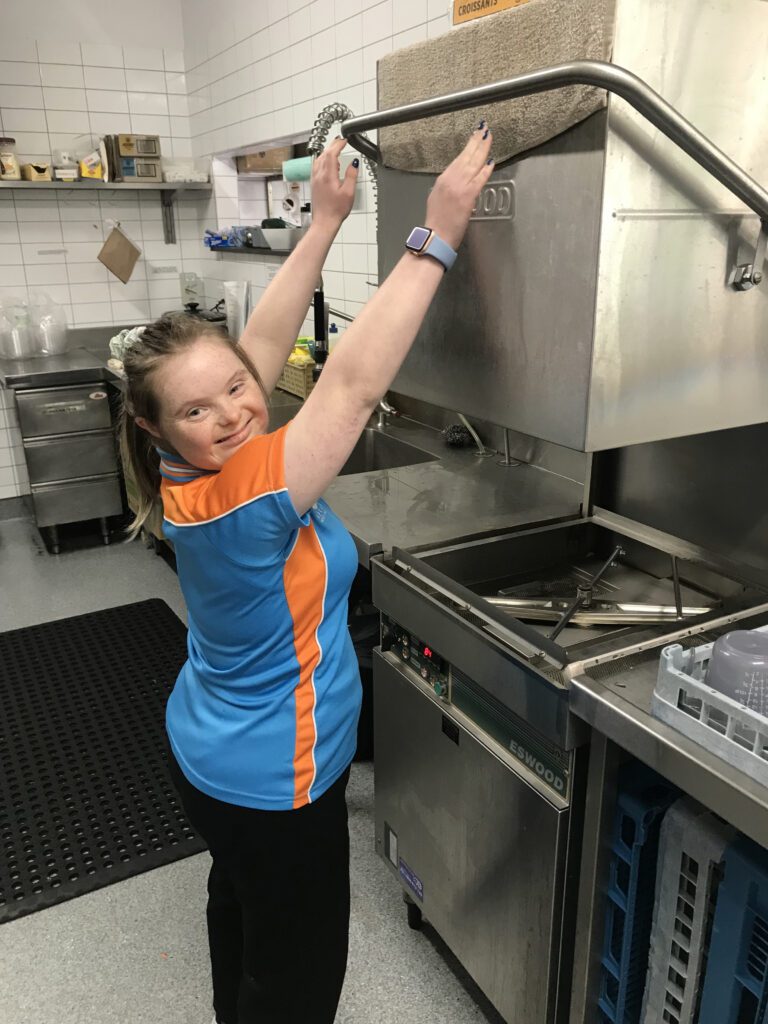 How are you feeling?
I feel really great.
What do you like about working here?
I like working in my job selling coffees, using the dishwasher, wiping the tables and all the glass.
What is your favourite task?
My favourite task to do is serving the coffees and taking them out and serving the food out to customers. I like to help everyone and to have chats with people.
What is it that you like about this job the most?
My favourite thing to do is serving the food and coffee to customers and being with the customers.
Perri started working at the cafe in May 2022. Within a few months, her hours increased, and she has never been happier.
Perri is such a great help to us. She can knock out so many tasks. She really enjoys cleaning and helping so much. It really makes work a lot easier.
Felicia Heath
Aquarena Café Manager
Perri's positive attitude and infectious smile have made her a popular member of the team and she's loved by all who encounter her.
"I like how passionate she is about what she does," café co-worker Georgia says about working with Perri. "She always has a smile on her face which is quite infectious to all her work colleagues and to the customers. I could not imagine Perri not being here."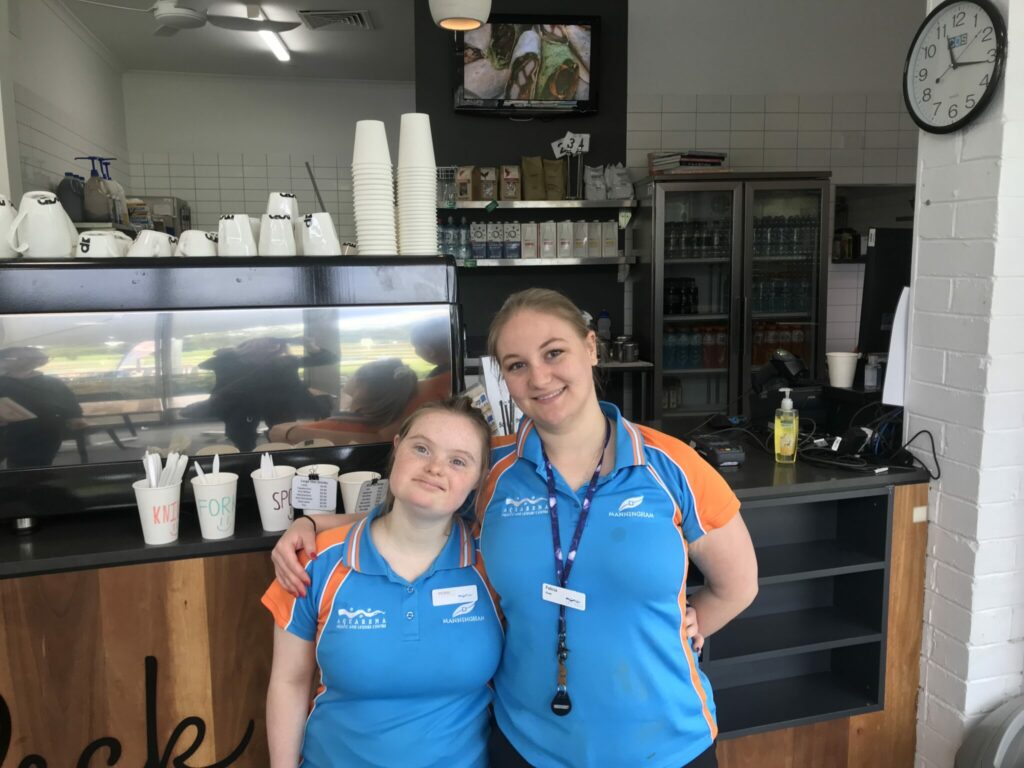 The importance of workplace diversity
Perri's job journey highlights the importance of meaningful employment for people with a disability. It shows the significant contribution that people with a disability make in the workplace.
It has been great for us. I think it all comes down to the fact that we had the ability to work with CVGT – to explain things and to also keep Perri included in the process. To ensure Perri is a part of the team.
Bobby Savic
Aquarena Leisure Centre Manager
Learn more about Perri and CVGT Employment here.