Nambour Aquatic Centre managed by Belgravia Leisure on behalf of Sunshine Coast Council is one step closer to becoming one of the region's most exciting community splash parks with the installation of two giant new water slides.
The finishing touches are now underway on the Nambour Aquatic Splash Park, which is expected to open in the coming months, weather permitting, followed by an official opening celebration in the warmer September school holiday period.
The colourful new slides measuring 60 and 67 metres will join the zero-depth and fully accessible splash pad which is already open.
Tanya Fletcher Venue Manager at Nambour Aquatic Centre says, "When finalised, the two giant slides are going to be a great addition to our venue. Along with the Splash Pad, 50 metre lap swimming pool and 25 metre indoor pool, the new water play facilities will allow people of all ages to enjoy hours of fun at Nambour Aquatic Centre."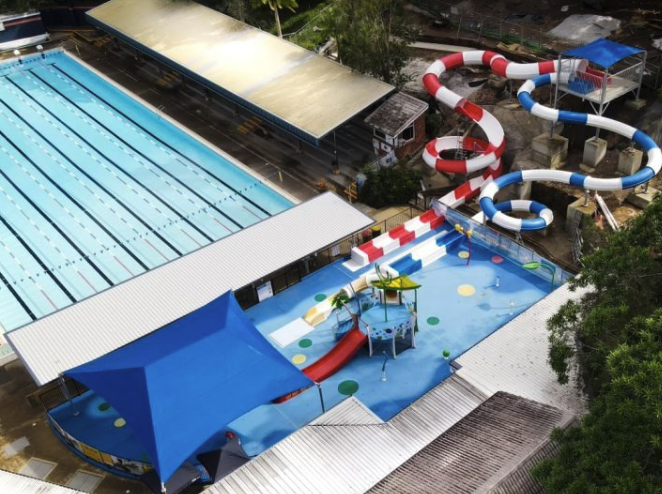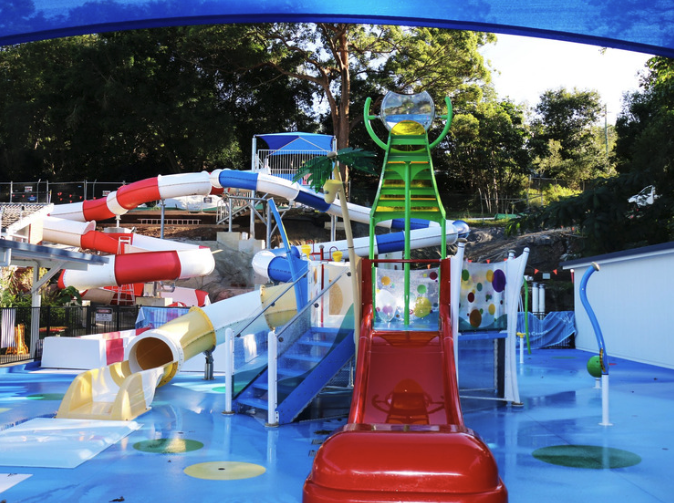 The Nambour Aquatic Splash Park is being developed with the support of the Queensland Government's Works for Queensland program in association with Sunshine Coast Council, and Belgravia Leisure.
For more information about the construction of Nambour Aquatic Centre's Splash Park, please visit the council's website here.