We're shining a spotlight on the amazing Be Active 6-Week Challenge underway at Michael Clarke Recreation Centre, where Health Club Manager Gwen Yow is creating a buzz in Liverpool.
With 27 enthusiastic members, Gwen's team has again proven their passion for health and well-being by topping the country in sign-ups.
The Be Active Challenge kicked off in our venues across Australia on July 31st, and we've got a snapshot of some of the Michael Clarke members from their first session below—look at those motivated faces!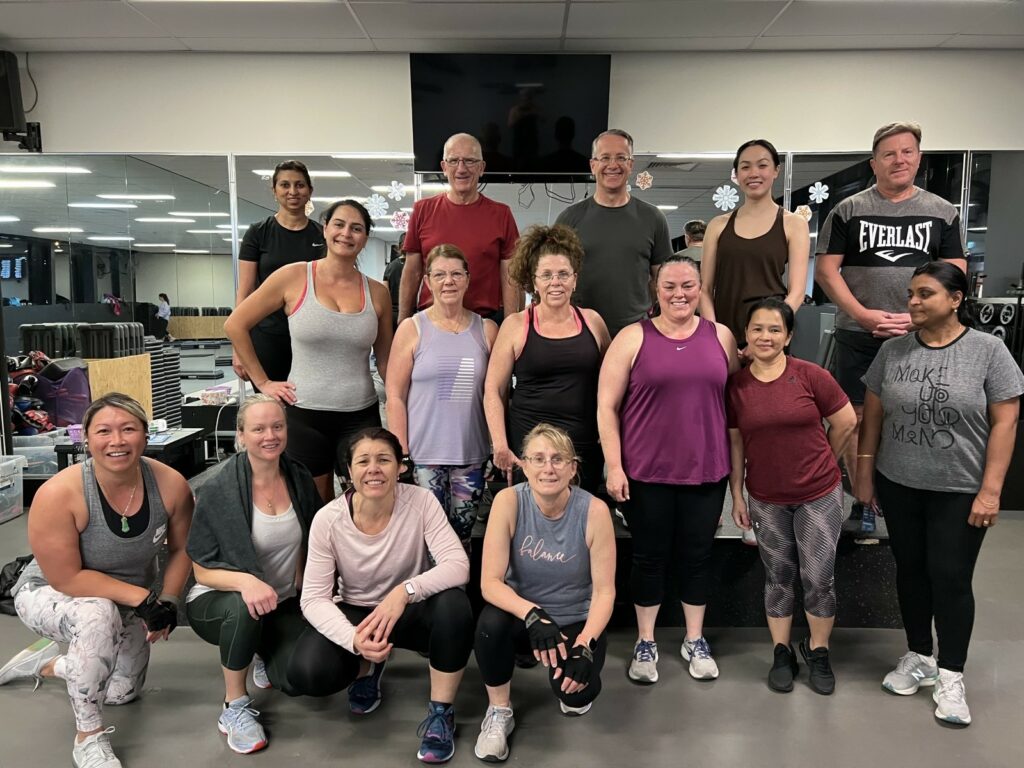 So what's the secret behind Gwen's success? We spoke to Gwen to find out, but first, let's see what this challenge is about.
"The 6-Week Challenge connects directly to our National Health and Wellbeing Strategy – to be put simply, our goal is to motivate more members to move more often, and the 6-Week Challenge is the perfect way of doing that," said Joel Costello, our NSW Health and Wellbeing Manager.
"Let's talk about the actual results that matter – how this challenge is positively impacting the lives of our participants. We're all about holistic lifestyle indicators; the numbers don't lie.
"We surveyed participants at the beginning and end of the February 6-Week Challenge," Joel said. Throughout the challenge, members ranked themselves out of 10 in six different lifestyle indicators. The results were nothing short of impressive:
Energy Levels: Members started with an average score of 5.9 and soared to an 8.4, with an outstanding improvement of 2.5 points!
Sleep: With a starting score of 5.6, participants got their snooze game on point and reached an impressive 7.7, showing an average improvement of 2.1.
Nutrition Habits: Starting at 6.1, members revamped their eating habits and finished strong at 8.4, with an average improvement of 2.3.
Healthy Habits: It's all about making positive changes! From a 6.2 starting score, participants elevated themselves to 8.7, showing an average improvement of 2.5.
Confidence in the Gym: Watch out, self-doubt – the average starting score of 6.6 transformed into an 8.8, with an average improvement of 2.4.
Anxiety Levels: Taking a deep breath and letting go of stress, members started at 5 and impressively reduced their anxiety to 4.2, with an average improvement of 0.8.
Overall, the participants' average improvement across all indicators was an outstanding 2.1. That's not just progress; that's a total lifestyle transformation.
So, what's Gwen's secret to motivating and engaging members to participate wholeheartedly in this life-changing challenge? Gwen believes the keys to success are as simple as genuine care and a positive environment whereby ongoing engagement with members is pivotal.
"I'm super proud that Michael Clarke has topped the country in sign-ups for the Be Active 6-Week Challenge. Our team works incredibly hard to connect with and inspire our members, resulting in excellent guest engagement for our Be Active Challenge and, in general, across the venue.
"I wish our members the best of luck for the Challenge they are currently undertaking, and I can't wait to see the results of their hard work," Gwen said.
The Be Active 6-Week Challenge is more than just a fitness program; it's a transformative journey towards a healthier and happier life. The challenge started in our venues across Australia on July 31st, but there's still time to sign up!
If you're ready to take control of your well-being and become part of an uplifting, empowering community, join us for the next Be Active Challenge at a Belgravia Leisure venue near you.
Sign up and embark on your transformative journey here.