Matt is a relatively new team member who is working as the Venue Manager at Yarrambat Park Golf Course in Victoria, managed by Belgravia Leisure on behalf of Nillumbik Shire Council.
Matt said a highlight of working with Belgravia Leisure so far has been meeting the team over the last few weeks, "It's been great connecting with both the Yarrambat Park Golf team and the broader Belgravia Leisure leadership team. The induction has been smooth and very welcoming."
How have you and your team been adjusting to our new Covid normal?
"The Covid pandemic raised many unexpected and unique challenges, including issues such as social isolation, economic impacts, working environments and differing views on politics and the approach to vaccinations.
"Besides the obvious challenges, learning through this period is that it demonstrated that we are capable of change and doing things differently. It just took a global pandemic to enact some new practices such as technology platforms and increased remote working environments," Matt said.
What is your favourite and least favourite thing about your career?
"My favourite thing about my career is the diversity of roles I've been fortunate enough to experience in sport, recreation and leisure along with the relationships and networks developed along the journey.
"My least favourite thing is a bit more difficult to pinpoint, in general terms I guess needing to performance manage or discipline staff isn't a great experience albeit sometimes a necessity," Matt said.
Where do you see yourself in the next three to five years?
"I've just commenced as the Venue Manager at Yarrambat Park Golf Course which is the local course and community I grew up in. My current focus is to make the most of this role and have the best positive impact I can for all stakeholders of Yarrambat," Matt said.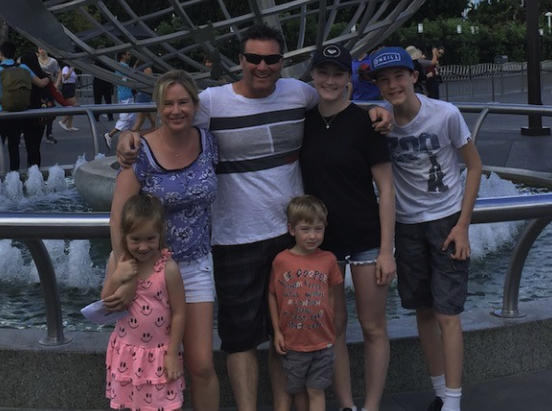 What are three things you're most passionate about in life and why?
"The three things I'm most passionate about are my wife and four children. I thoroughly enjoy watching my kids grow up and play sports.
I enjoy all forms of sport, golf, basketball, and footy and engaging with family and friends through sports.
"From a work perspective, I'm driven to make a difference and at the end of any role tenure to have left a positive legacy, at the judgement of others," Matt concluded.