Kate started with Belgravia Leisure in December 2020. She has been a part of the Belgravia Leisure family for almost two years as one of our amazing Senior Graphic Designers within the central marketing team.
To celebrate Father's Day this year, we asked some of our team members what Father's Day means to them. Kate said, "Father's Day is extra special to me these days. After the loss of my husband in 2017, it meant I had big shoes to fill to show my father-in-law, extra love, in the absence of his eldest boy.
"Fathers day is a good reminder for me, how lucky I am to have so many incredible father figures and role models in my life and to show them extra love for holding me up in my many times of need.
"Sending everyone who finds this time of year difficult a big heartfelt hug as well," Kate said.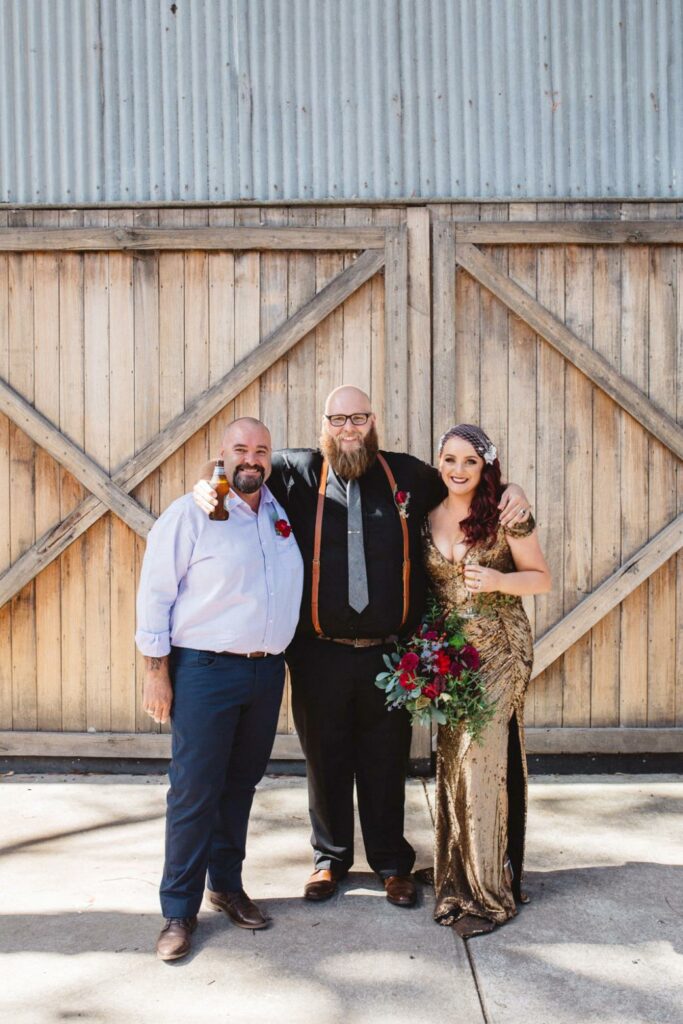 On her work with Belgravia Leisure, Kate says she works closely with the business development team to design tenders for any new venues we are tendering for in the leisure and tourism spaces, as well as working across all our PRO and tourism properties for any marketing or BAU needs. "More recently I've additionally been dipping my toes into recruitment, inductions and workflow management as the design team grows," Kate said.
When asked what some of her highlights of working with Belgravia Leisure were she said, "A big highlight for me has been the incredible work-life balance I've been able to achieve through working from home. I'm so much happier, productive and making time for the things that matter.
"Additionally, another highlight has been working with some of the most hard-working and kind people I've ever met in the central marketing, tourism and business development teams.
"After losing my childhood sweetheart and husband at a young age, I have a few really hard days when milestones come along during the year and the amount of love, support and grace I've been shown on those days is just incredible. Special shoutout to the business development team for the flowers and messages of support. I'm so very lucky to have such a great team everywhere I turn," Kate said.
How have you, your team or your venue been impacted by Covid and what have you learnt?
"Spending a few years travelling, snowboarding and working at Mount Hotham, Japan and Canada, Covid quite literally forced me to settle down and come home again.
"After an emergency flight home and a few months of lockdowns, I landed my role with Belgravia Leisure. The business had already been through some really hard months with lots of tough decisions, so helping to diversify and stretch further into that tourism space through my design work was really satisfying.
"Covid has taught me to be agile, resilient and to slow down and take stock of what's really important," Kate said.
What is your favourite and least favourite thing about your career?
"My favourite thing is that I get paid to do something which is inherently fun. My least favourite thing is when people question why you get paid to do something which is inherently fun," Kate said,
Where do you see yourself in the next three to five years?
"I used to have a 12-month plan, a five-year plan and a ten-year plan but life has shown me that sometimes big things happen that are just totally out of your control. If you don't roll with the punches, the universe just swallows you whole. So that's what I'll be doing in the next five years. I'll be growing veggies, travelling, working hard and rolling with the punches," Kate said.
What are three things you're most passionate about in life and why?
"One, that eating a plant-based diet can help solve most of the world's big issues. Who doesn't want to reduce climate change, improve their health and save animals?
"Two, when life gives you lemons, eat them whole. Seriously. Just choke those bastards down. Skin, pulp, seeds and all. Don't break eye contact. Establish dominance. Maybe life will stop being so mean, when you show it you're done being a little wimp.
"Three, kindness always. Be kind to other humans, be kind to animals, be kind to yourself. You'll leave the planet a much nicer place to be," Kate said.
"As a self-proclaimed greeny, sustainability is an everyday goal. I recently moved to a six-and-a-half acre block outside of Geelong, where I'm renovating an old farmhouse, building an acre veggie patch with a beautiful big greenhouse and adopting farm animals for a little micro sanctuary. I'm looking to add water tanks, and solar panels and become more self-sufficient and tread lighter on the planet.
"I'd just like to thank everyone for welcoming me over these past two years and making the harder or busier days so worth it when I have such great people surrounding me," Kate concluded.