Lakeside Leisure Centre in Raymond Terrace is making strides in environmental sustainability while generating funds for the Belgravia Foundation through an innovative initiative.
By selling empty chlorine buckets, the centre reduces waste and provides an affordable option for community members who need buckets for gardening, DIY projects, or other uses. The funds generated from these sales go directly to the Belgravia Foundation, which supports community programs and initiatives.
Barbara Labrousse, Assistant Venue Manager, said, "We're thrilled to be able to contribute to environmental sustainability. Our goal is to reduce waste while offering an affordable option for those who need it, all while generating funds to support the amazing work of the Belgravia Foundation."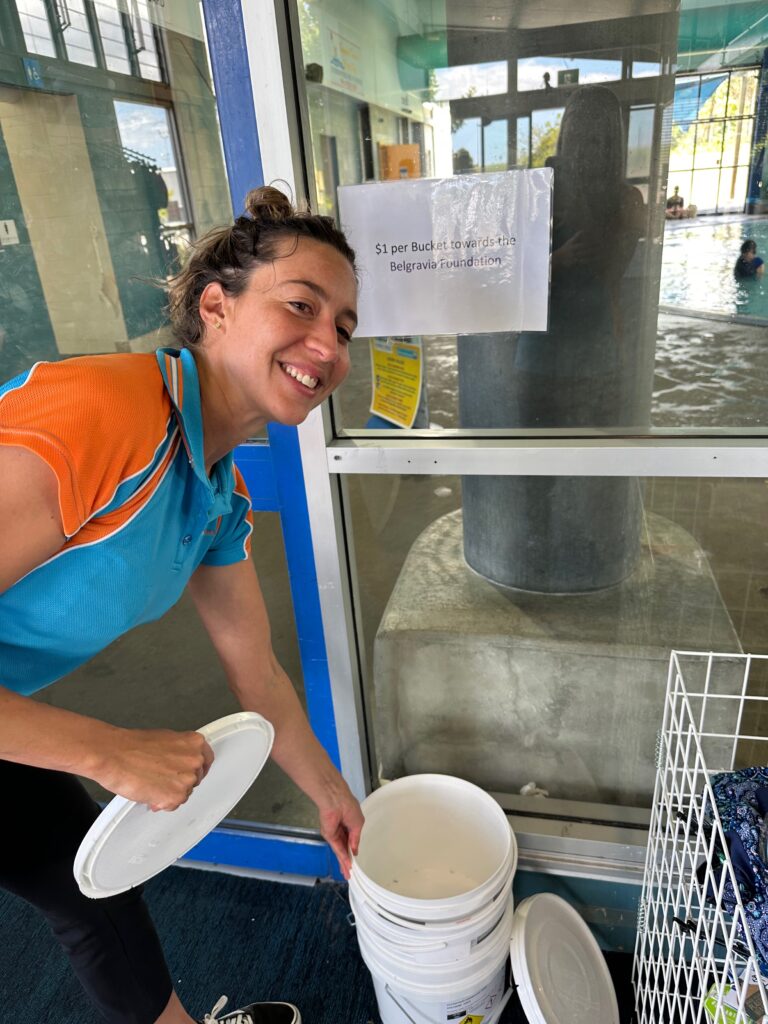 Natasha Arenas Astudillo, Customer Experience Officer, adds that the initiative is an excellent example of how small changes can make a big impact. "We're excited to see how our initiative can inspire others to think about how they can contribute to environmental sustainability in their own communities," she said.
Lakeside Leisure Centre's initiative demonstrates how small changes can have a big impact on the environment and the community. By selling empty chlorine buckets, the centre reduces waste, generates funds, and provides a valuable service to the community.
Visit the Lakeside Leisure Centre website here, and for more information on the Belgravia Foundation, visit their website here.