Gurri Wanyarra Wellbeing Centre has been announced as a finalist for the VIC/TAS Parks and Leisure Australia (PLA) Community Based Initiative of the Year Award for their All In Program.
The initiative aims to increase participation in aquatic experiences by building swim teachers' confidence and capacity to welcome and support people of disability and diversity into swim lessons. The program is comprised of two critical components, including swim teacher online training and mentor training for on-site support.
The program targets marginalised community groups, including culturally and linguistically diverse (CALD) and disability groups within Bendigo, Victoria. Gurri Wanyarra Wellbeing Centre recognises the specific needs, preferences, and priorities of the community they operate in, specifically the CALD communities, who are more likely to be in danger in and around water due to their lack of swimming abilities and knowledge of water safety.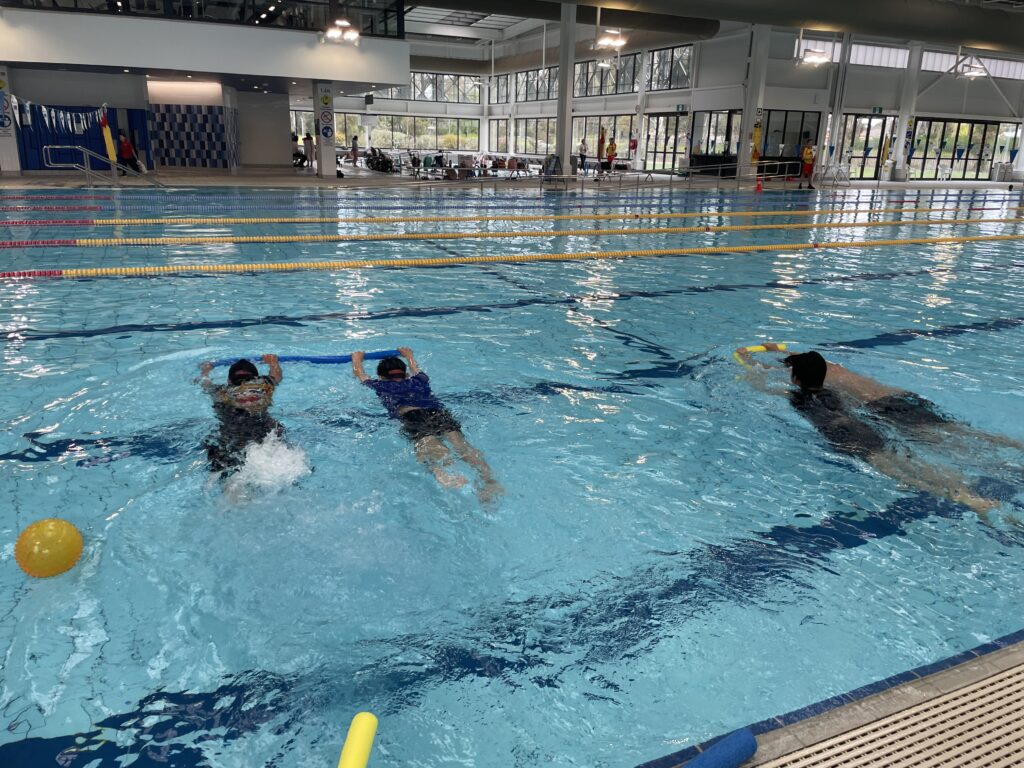 Results from a field trial indicate that the training provided by the program was effective in improving staff members' confidence and capability to implement inclusion, and knowledge of strategies to teach, instruct and coach people of disability and diversity increased. 
The program has been a significant initiative at Gurri and has the ability to meet different community group needs. One group of ladies from the Loddon Campaspe Multicultural Service, who spoke limited English but were eager to learn survival components of swimming, were able to participate thanks to on-site support and the mentor program.
Venue Manager Carly Schintler says, "Our swim teachers have been able to adapt and modify lessons and identified a need for a visual aid to be used in addition to demonstrations within classes. From this, Belgravia Foundation, in line with All In, created Aquatic Communication Cards to support swim teachers in their lessons.
"We recognise that our team are the main enabler, or barrier, to the inclusion of people with a disability and diversity in sport and recreation. By transforming the way in which our swim teachers are trained, building on their vast knowledge, the program gives our community greater water safety awareness and skills, which extend to their families, friends, and the community," Carly said.
The All In program's swim teacher training components are evidence-based and accessible 24/7, making it an effective program for the community.
We are proud of Gurri's efforts to promote inclusion in aquatic programs that have earned them recognition as finalists for the VIC/TAS PLA Community Based Initiative of the Year Award, demonstrating the importance of the All In Program for the community's wellbeing.
The VIC/TAS PLA Awards of Excellence will be held on Thursday, 8th June 2023, in Healesville, Yarra Valley. For more information, click here.