I was honoured to speak to our senior leadership teams at the 2019 Belgravia Leisure National Conference. I did a lot of preparation in the lead-up to the conference, however, had a slight feeling of 'imposter syndrome'.
It felt like yesterday that I was standing on pool deck at Mildura Waves begging people to "please stop running" and to "let go of the wall while the waves are on!" After three years of University and some experience in the field, I found myself back at Belgravia Leisure working with the marketing and strategy team at head office as the Digital Content Writer for our website project.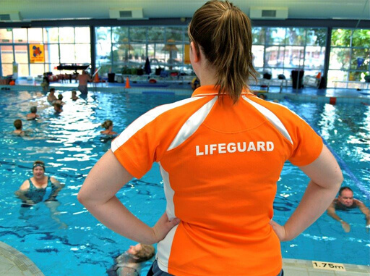 After learning the ropes and taking each opportunity as it presented, I was promoted to Digital Comms Producer. Since then I've been offered a multitude of opportunities to travel interstate and internationally with Ranjit our Digital Manager to train our extraordinary front line teams on how to best optimise our new website platform, Kentico. As well as travelling to some of the most beautiful locations that we manage, to host our Belgravia Live Steam with CEO Nick Cox.
I'll also be attending the Belgravia Leadership College in mid-November, with 28 of our survivors… I mean leaders from around Australia and New Zealand that will come together for our four-day intensive leadership program – wish me luck!
Fast forward to our 2019 National Conference, and I'm telling a room full of Belgravia Leisure's most senior leaders how to best communicate with their teams, the communications platforms they should optimise as well as how to get the most from their new website platform.
So, how do you command a room full of extremely knowledgeable and passionate experts in their field? You do what I've been doing this whole time — feel the fear and do it anyway!
I've never had all the answer but I've been willing to give everything a crack. I've said "yes" to new and sometimes scary opportunities that are often disguised as hard work and that's why most people won't recognise them.
Learn to ask for help because communication and your team's support will be everything when it comes to your development and getting the best outcome for our company. Say "yes" to new and scary opportunities and just use your initiative to learn as you go, you're more capable than you think!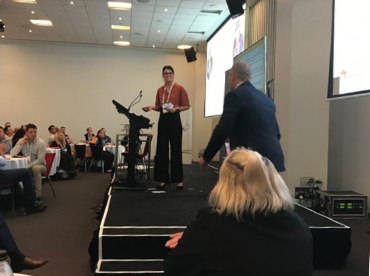 If you make a mistake, (and you will because no one is perfect) don't let it get you down, ask yourself what did you learn from that experience? Take the learnings and apply them in the next situation you find yourself in; that's how you keep moving forward.
I was nervous about speaking at the National Conference, but as I entered the room I realised it wasn't as scary as I made it out to be in my head. I realised that no one wanted to see me fail, everyone was there to support each other, learn something new to take away to their teams and to help improve the health and wellbeing of our communities.
At the National Conference, Sam Mueller and Mark Maybury made the mistake of asking "are you the CEO of your learning?" They then asked us to prove it by learning some new choreography – challenge accepted!
Thank you to Sanchia for capturing this beautiful moment in time 🤣
Click here to view the original post on LinkedIn.
It was great to truly connect with some fantastic people who are all working towards connecting our communities to leisure across Australia and New Zealand. How can you not love your job when you work with amazing people and it's based on making health, leisure and overall wellness accessible for everyone regardless of their age or abilities?
I can honestly say that thanks to the support of Belgravia Leisure and the fantastic people in it, I've become the CEO of my learning.
Brooke Lindsay
Digital Comms Producer