At a time when socialisation and helping each other has never been more important, the aqua ladies at The Rex Barossa Aquatic and Fitness took it upon themselves to reconnect at a group luncheon.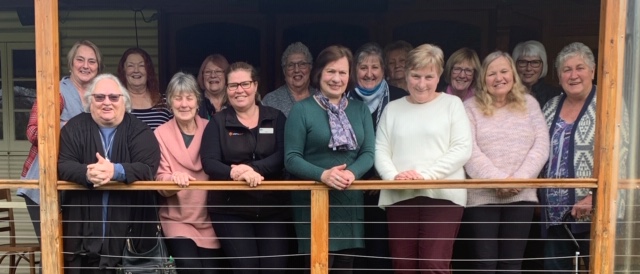 These ladies live up to 50km away from each other and travel from Williamstown, Kapunda, Truro, Greenock, Tanunda and Nuriootpa. The Rex, through their aqua classes, allow them to enjoy improving their health and fitness while also bringing them some much-needed social connection that otherwise would not happen.
Regional Manager Barossa and Riverland, Craig Wilson says, "Our fitness instructors and Health Club Coordinator Lisa Lewcock does a fabulous job of guiding and bringing the aqua ladies together. Our classes are much more than just a class, they bring a sense of joy and community to all involved."
The ladies are used to exercising and enjoying some much need socialising at The Rex but that was no longer an option after government-mandated closures due to COVID-19.
However, upon re-opening, restrictions easing and the reconnection of everyone through our aqua classes, the ladies organised a big luncheon catch up. This display of leadership and community shows the importance of what is common at a lot of our venues, we are not just a place of health and fitness but overall wellness where our communities can build friendships and true connections.
This display of leadership is a great example of how we can continue to support one another during these uncertain times.