We celebrated Father's Day this year by chatting to some of our Belgravia Leisure families. We asked them how they planned on celebrating Father's Day and how they manage a healthy work-life balance.
We would also like to acknowledge that this is not always an easy time of year for everyone. Our thoughts are with anyone who finds this time of year difficult.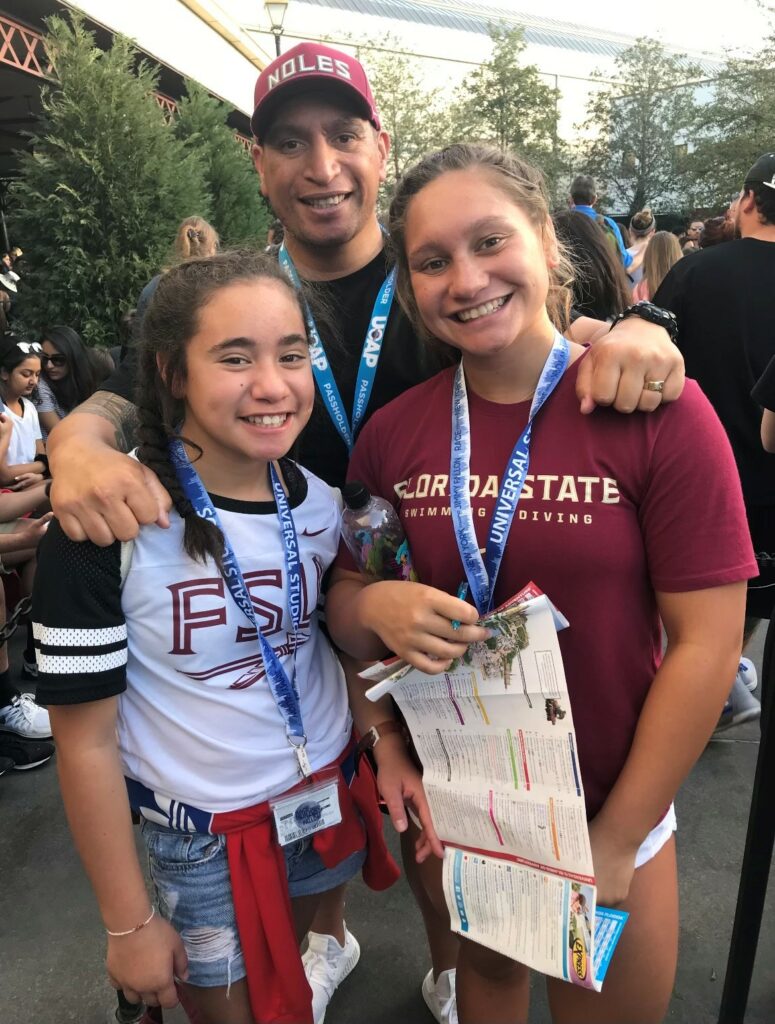 Meet Sheldon Kemp, Head Swim Coach at Franklin Pool and Leisure. Sheldon spent Father's Day with his wife Petra and two daughters Paige 24 years old and Riley 16 years old.
When asked what Father's Day means to him, Sheldon said, "Father's Day to me is a day that what I say matters and I get to do whatever I want to for 24hrs.
"To celebrate I'm going to sleep in. That's all I ever ask for is just one day when my eyes open when I'm ready, but in reality, my day will consist of board games and cards with my girls. Then finishing off with a bit of family karaoke," Sheldon said.
When it comes to managing a healthy work-life balance, Sheldon said, "Work-life balance is huge for me. I enjoy chilling on my deck listening to my girls chatting but more like bickering amongst each other while the wife prepares a nice coffee for us to chill and enjoy the fresh air. I make it a priority to set aside 30 minutes every day to sit and listen on my deck with a good caramel soy latte," Sheldon concluded.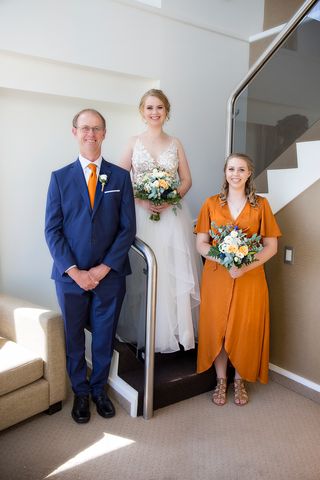 Meet Jim Ruiterman a Swim Coach at Franklin Pool and Leisure. Jim has two daughters, Emma 26 years old and Louise 24 years old.
Jim said, "Father's Day is a great time for family catchups. I usually go and visit my father and my daughters will also ring or call in for a visit.
"This year, I'm playing golf with my dad and sister and also my daughters' partners. All my family will be there.
"To maintain a healthy work-life balance, I make sure I have plenty of sports or activities to enjoy away from work usually involving my family. This keeps me fresh and rejuvenated," Jim concluded.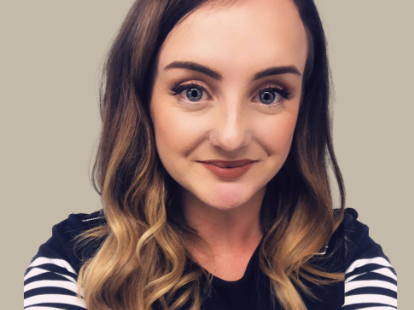 Meet Kate Johnston, our Senior Graphic Designer who said, "Father's Day is extra special to me these days. After the loss of my husband in 2017, it meant I had big shoes to fill to show my father-in-law, extra love, in the absence of his eldest boy.
"Fathers day is a good reminder for me, how lucky I am to have so many incredible father figures and role models in my life and to show them extra love for holding me up in my many times of need.
"Sending everyone who finds this time of year difficult a big heartfelt hug as well," Kate concluded.