Stars of the aquatic and recreation industry shone at the 2023 Aquatic and Recreation Institute (ARI NSW) Awards of Excellence last Thursday, October 19th. We were honoured to receive widespread recognition in multiple categories, a testament to our team's unwavering commitment to excellence, inclusivity and innovation in the aquatic and recreation sector.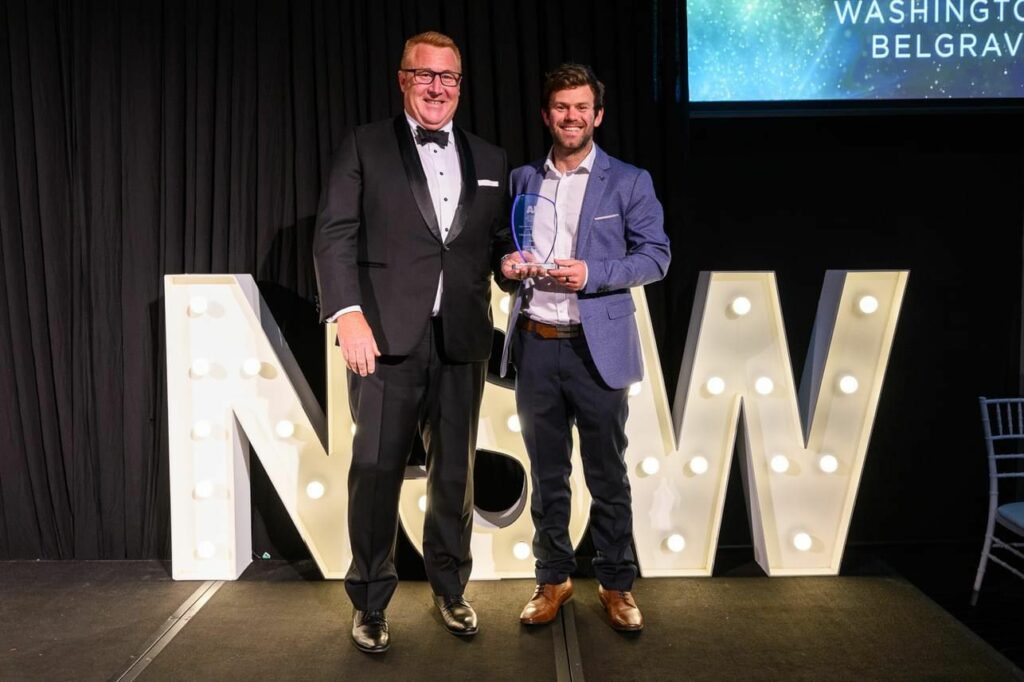 The ARI Awards of Excellence marked a remarkable night for Belgravia Leisure. We proudly walked away with several prestigious accolades, including the Diversity and Inclusion Award for our Ukrainian Program at Auburn Ruth Everuss Aquatic Centre. This award celebrated our commitment to fostering diversity and inclusion in the region, making aquatic and recreation programs accessible to people from all backgrounds and abilities.
The Social Impact Award for the Belgravia Leisure Liverpool Region was another feather in our cap and a testament to our teams' profound impact on the Liverpool region, improving the lives of countless community members through our programs and facilities.
The Lifeguard of the Year Award went to Washington Canellas to recognise the exceptional contribution as a lifeguard who epitomises our unwavering commitment to water safety.
Lastly, the Emerging Leader Award went to the very deserving Liz Stranix, our NSW Area Manager. A prestigious personal achievement, Liz Stranix reflected on her achievements not only in Belgravia Leisure but in our industry.
Liz said, "It's truly an honour to be acknowledged in these areas, and we take immense pride in the daily contributions of our teams to our local community.
"I want to extend my gratitude to the entire Belgravia Leisure team for your continuous support. A special thank you goes out to my team, with whom I have the privilege of working every day. I wouldn't be the leader I am today without each and every one of you."
We want to congratulate our entire team for their continuous support, dedication, and passion for creating vibrant and inclusive aquatic and recreation experiences in our communities.
The 2023 ARI Awards of Excellence were a testament to the shared vision of Belgravia Leisure and our partners, working together to create healthier and happier communities. We eagerly look forward to building on this success and continuing to make a positive impact on communities across Australia and New Zealand.