When Head Squad Coach, Harley Connolly, resigned from his position at Lawnton Aquatic Centre, he left a colossal void in his wake.
After having served a decade at the pool, Connolly decided it was finally time to pursue something new. This decision led him to Burpengary Aquatic Centre, one of Belgravia's latest flagship sites to be picked up within the Queensland region.
Naturally, a large portion of his swimmers remained loyal to him and decided to follow his charge towards this new and exciting prospect, thus depleting the state of Lawnton's own squad program.
With numbers dwindling, Centre Manager, Michael Fox, realised that Connolly's old shoes needed filling, and quick! 
Cue Morgan Knabe.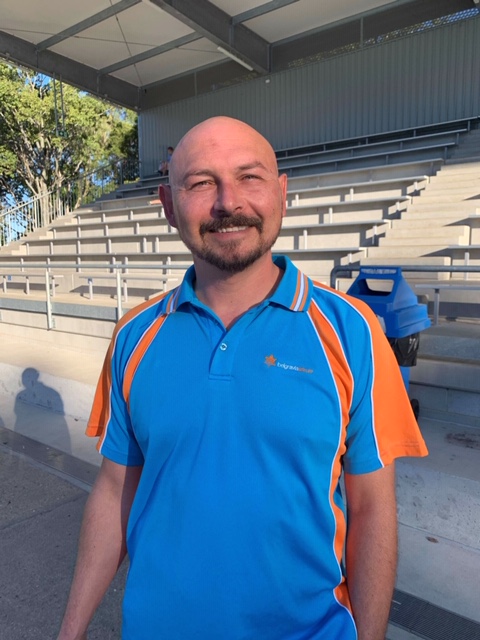 Knabe made the transition over to us from Queensland University of Technology (QUT) back in March. Although he's only been with us for a short while, he's managed to turn things around for the aspiring swimmers at Lawnton.
Word of both his expertise and experience circulated throughout the local swimming community, plunging the squad program into an evolution. Squad enrolments grew exponentially in a mere matter of weeks.
"I have a lifelong involvement in swimming," says Knabe, "having first learned to swim at age ten in a small town in Canada."
Knabe began breaking records by age 12, and by the age of 16, he had won his first open national title, earning him a spot on the Canadian national team.
"I competed on that team for the next nine years, through two Olympics, Commonwealth Games, World Championships, Pan Pacific Championships, among many other international events, winning medals in all … except for the Olympics … the one that got away."
Knabe moved to Australia in 2007 and settled in Cairns where he began his coaching career in late 2008.
In his mind, the best way to approach anything in life is with clear direction. When it comes to the realm of competitive swimming, he has formulated three main pillars that he believes will help his swimmers as they strive for success in the pool.
Performance

Profitability

Principles
"Kids like to swim fast," he explains in regards to his stress on the word performance. "Our aim is to improve performance and make swimming an enjoyable disciple to practice."
Knabe also notes that a business element does exist in his line of work, and he acknowledges this fact with his second 'P'. Profitability is of prime importance to him. He strives for value across the board and not just for value relative to his program and his swimmers, but also to this company.
"Principles are the cultural aspects of what a successful swimming program is all about," he adds. "We cheer for each other at meets and encourage through training."
The team at Lawnton are glad to have a man so well regarded amidst their ranks. Day-by-day it becomes ever more clear that Morgan Knabe will do great things in his new position as he is truly worthy of filling Connolly's big, old shoes.
Written by Kimberley Kettles