If you speak to any senior leader at Belgravia Leisure you will notice they all have one important quality in common – great leadership.
Being a leader is hard but instead of running away from a great position or opportunity try implementing some of our senior leader's top leadership insights.
We have spoken to some of Belgravia Leisure's best who share their leadership journey's insights and tips that are going to help you improve your leadership skills and progress your career.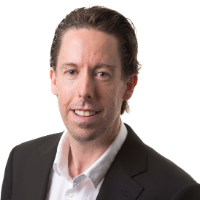 Trent O'Hara, Group Workplace Health and Safety Manager
What was the best thing you personally did for your own career progression?
Completed a Masters in Workplace & Employment Law, which gave me a sound legal grounding in workplace WHS topics and also gave me credibility and confidence going for higher management roles in WHS.
Can you give us some examples of leadership you've seen displayed across our business during COVID-19?
There have been many examples over the past six months but one overall that stands out has been the effort made by all local level managers to quickly react to the COVID safety requirements and implement safe systems of work on site such as writing up COVID safe plans, setting up sanitiser stations, ramping up cleaning schedules, posting relevant signage and maintaining control over distancing requirements.
How can we inspire our teams to work in a field role?
Show them the path, take them on the journey of what could be. There are so many opportunities and open doors within Belgravia.
How can we be a WHS leader?
Get involved, talk to your manager about how you can play a part in workplace safety, walk through your venue and take notes of identified hazards and risks, ask questions about WHS, get involved in WHS meetings, become your venue's Health & Safety Representative, attend WHS seminars, share your ideas and thoughts with your teams.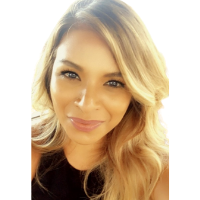 Sharon Masson, Group Marketing Manager
Was there a moment in your career when you realised that you were a leader or had leadership potential?  
I have been fortunate to work for some great brands and with that, some inspiring leaders throughout my career. One leader pointed out that instead of just focusing on the immediate impact of an issue at hand, I would take a long-range view of the consequences and develop 'equipment' for business to future proof and manage. That was my moment I appreciated that my lens was from a 'leadership point of view'.
What was the best thing you personally did for your own career progression?  
Become hungry for more experience in the digital sector and in industries outside of leisure, I launched and ran my own Brand and Strategic Marketing business to spread my wings. For just over five years, I worked specifically in the digital space evolving my own hands-on experience in different industries including education, retail, franchising, women's health, technology and streaming. 
It enabled me to integrate brand partnerships and traditional marketing with digital business, launching Australia's first national movie streaming and retail campaign through Big W, Target and K-Mart (before Netflix came along). 
Diving IN was the best thing I did to progress my career, expand my knowledge and gave me greater confidence to challenge the status quo! 
Can you give us some examples of leadership you've seen displayed across our business during COVID-19?  
COVID-19 has been a traumatic time but in my experience, it has created greater collaboration and innovation across the entire Belgravia Group. The best examples I can share that I was (am) proud to be a part of are: 
COVID-19 Communications: a muster of the marketing team and operations to deliver COVID advice closing, partially opening, re-opening and BAU maintenance.  
Home Fitness Network: the launch of our first online business to support member engagement and movement. A collaboration between Belgravia Leisure marketing, health & wellbeing, aquatics, golf, Genesis, JUMP Swim Schools, BK! Kids and other Belgravia Group brand & partners. Within the first month, we were a digital 'home' to nearly 20,000 members. Despite stand-downs and reduced hours, the Home Fitness Network team led our traditional bricks and mortar businesses to a dynamic, fresh, online space!  
How can our teams be leaders in the marketing arena? 
Challenge the status quo: think OUTSIDE of the square – innovate and evolve yourself and the brands/products you are marketing.
Consumer-centric thinking: put yourself in the shoes of the consumer – what are YOUR expectations as a consumer of the brands you love?  
Collaboration: learn and listen to all stakeholders outside in departments and businesses outside of your own. 
Solutions driven: be ready to problem-solve, dive-in and get your hands dirty!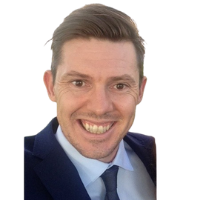 Tim Hutchison, Group Guest Experience Manager
Tell us a bit about your career progression and leadership roles with Belgravia Leisure
In 2008, I started at the Windy Hill Fitness Centre as a membership consultant, in that role I learned the fundamentals of selling. Learning to sell, not only aided me in my role as an MC but taught me some really important life skills like how to deal with different personalities, how to build rapport, listen, show empathy etc.
I have been lucky that during my career to have been surrounded by some great leaders including Kris Miller while in the MC role at Windy Hill and then followed by Scott McDonald.
From there I moved into a sales/guest experience coordinator role at the Coburg Leisure Centre. This was my first taste of leading a team, I then moved to WaterMarc in a similar role.
From WaterMarc, I relocated to Brisbane and when I landed my first role as a Centre Manager to manage the Albany Creek Leisure Centre. In this role, further exposure to another strong leader in Dan Cullen.
Three years later, I was back to Melbourne at Ascot Vale Leisure Centre, and a short stint in Sydney Managing Annette Kellerman Aquatic Centre.
Another short stint managing Reservoir Leisure Centre for Darebin City Council (For Belgravia Leisure) and then over to East Keilor as the Centre Manager.
After 18 months managing East Keilor (New greenfield we have won in Moonee Valley) I moved into the state sales role for VIC/TAS and then finally into the group guest experience manager role I'm in now.
What was the best thing you personally did for your own career progression?
Read, read, read! Take advantage of all of the information at your fingertips. It's also essential that you ask for feedback, listen and learn from your leaders/mentors.
Can you give us some examples of leadership you've seen displayed across our business during COVID-19?
Our CEO Live Streams have been a great example of strong leadership in our business.
There have been some dark days in 2020 with staff being stood down and venues closing however, seeing our CEO and executive team front up and face the tough questions was a great example of leadership.
How can our teams be leaders in the guest experience space?
Always put the customer at the centre of everything we do!
When faced with a difficult scenario always put the customer first. Our venues and teams are committed to providing exceptional customer service. We're reminded of this every day with the 'C' in our CLEAR values referring to being 'customer focused' and 'E' referring to 'Excellence in our service delivery'.
Click here for more on how we can create an exceptional guest experience.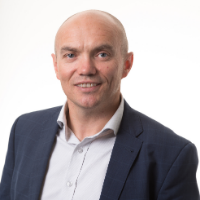 Scott McDonald, General Manager Business Development
Was there a moment in your career when you realised that you were a leader or had leadership potential?
For me there's never been a realisation that I was a leader or had the potential to be. Upon reflection from a young age in junior sport I have commonly assumed or been appointed to leadership roles. I think this has been the result of me unconsciously mirroring the behaviors of positive role models I have been exposed to over my personal and working life.
Can you give us some examples of leadership you've seen displayed across our business during COVID-19?
Whilst COVID has been a significant challenge for the organisation, I think in time we will reflect on this period as the time our business commenced the transition from being a good business to a great business.
Our people should know that we remain strong today because of the decisive leadership of our Chair and CEO when this crisis was breaking in mid March.
In a crisis, leaders should be honest and communication is critical. Without constant communications, people make assumptions and commonly those assumptions are wrong. It has been reassuring to see the constant comments from our teams in the venues that the communication has been effective. To me, that is a real testament to organisations leadership.
How can we be leaders in the business development space?
Simply by embodying our CLEAR values at all times. As our brand promise, if we are all true to the values at all times, that gives us a strong foundation to grow through our industry reputation.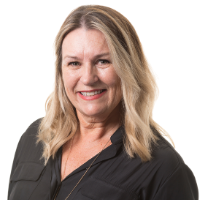 Karen Golden, General Manager Tourism and Wellness
How can our teams be leaders in Tourism and Wellness?
As we grow in Holiday Parks and Wellness, leadership in this area will be vital to support that growth.
Passion in this space is one of the key elements, leading to leadership, sharing knowledge and creating opportunities that actions success for both the business and the team will contribute to the growth and development of leaders.
We know as a business cant grow without a tribe of committed people, sharing common goals with a strong desire to lead our business and people to success. Identify your passion and take that first step by proposing and leading a project with a team of people, developing your leadership skills and those around you as you work to a common goal.
Was there a moment in your career when you realised that you were a leader or had leadership potential?
This was an interesting question for me, most women (myself included) often don't realise they are seen as leaders or have leadership potential.
Women grow and develop based on natural instincts and inherent qualities along with the influence of situations and circumstance experienced on their life journey in both work and personal life. Often hesitant to speak up, be visible or take a seat at the table are common female traits that inhibit leadership progression.
Even when you are seen as a leader and successful, women tend to doubt their own ability. While female leadership has evolved over the past few years, as a woman you will need an extra dose of courage, resilience and perseverance to achieve your leadership goals, so stick with it – you can do it, don't doubt yourself!
Can you give us some examples of leadership you've seen displayed across our business during COVID-19?
During the Covid period, I noticed and experienced a banding together at all levels in the tourism sector, a true willingness to survive, succeed and support our teams were evident. Leadership skills were set to work by anyone leading people in Holiday Parks, and the lingering result is a stronger business with aligned values and purpose. A huge thank you to all that led during those very challenging times.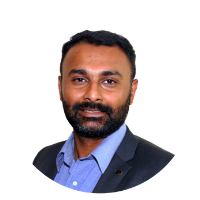 Ranjit Nair, Group Digital Project Manager
Was there a moment in your career when you realised that you were a leader or had leadership potential?
Over the last 16 years of my career, I've had the opportunity to work with some amazing, truly talented and inspiring individuals.
Leadership is a process of social influence, which maximises the efforts of others, towards the achievement of a goal. When you build a strong team around you, there is no leader, everyone works in harmony. I'm proud to say that in my roles I've had the opportunity to translate vision into reality and I've tried my best to empower others.
In my view, leadership has nothing to do with seniority or one's position in the hierarchy of a company. It defines the character of a person and how they rise to a challenge and how they empower the people around them.
Can you give us some examples of leadership you've seen displayed across our business during COVID-19?
There are a lot of examples across the Belgravia Health and Leisure Group where people have risen to the occasion and done more than what was expected of them, to achieve a common goal.
What has impressed me the most is the enthusiasm, integrity, loyalty, decisiveness, resilience and courage shown by team members across the board during the pandemic. In terms of hierarchy within the organisation, they may not be in leadership roles, but collectively, they have carried the organisation on their shoulders and worked towards a new normal. If this isn't leadership, then what is?
On a personal note, I must thank the entire marketing team for their leadership and the character shown during the pandemic. It is truly an honour to be in the company of such great colleagues.
How can we be leaders in the digital space and when it comes to taking ownership of our venue websites?
Being a leader in the digital space is not a mountain we can climb in one day or a week. It requires an ongoing commitment from all parties involved.
By rolling out our digital roadmap and connecting our digital ecosystem, we are empowering Venue Managers with a whole suite of digital tools to help streamline their day. This will enable them to take ownership of the online presence of their venue(s), keeping our customers as a central focus.
I cannot stress enough the importance of local content and continuous engagement with our customer base. Venue Managers would benefit immensely from working with the local team in developing a content plan as well as a communication strategy. They can work in collaboration with the central marketing team to understand best practices and rollout.
Doing the basics right is key:
Ensure all information on the website, social channels and Google Business listings are accurate and up to date
Respond to customer enquiries in a timely manner
Create localised content – publish and promote via our website and social channels
Engage with our customer base via email communication
Work on local campaigns focusing on new customer sign up
Learn From the Best, Become the Best
Leadership isn't about making all the decisions and figuring it out on your own. Learn from your leaders who are implementing successful strategies already. Adapt them into your own unique leadership style, and watch your employees and business evolve.
Click here to meet more of our executive leadership team