Focussing on sustainability and the environment is an essential part of Belgravia Leisure's mission for a greener future and that's why we want to collaborate with commercial suppliers that have similar environmental ethics. One of our major partners is innovative Australian swimwear company, Zoggs.
Zoggs' new Ecolast+ swimwear is not only comfortable to wear and super durable, but it's also great for the environment! Made from eco-friendly plastic waste, we are proud to stock this swimwear range in every Belgravia Leisure managed aquatic facility.
Plastics in our water is usually a cause for concern, but Zoggs has put a positive spin on it, turning plastic waste into durable bathers with its Ecolast+ range.
"We're committed to doing everything we can to help the environment," says Mark Hammersley, CEO of Zoggs International, of the innovative bathers.
From Waste to Wear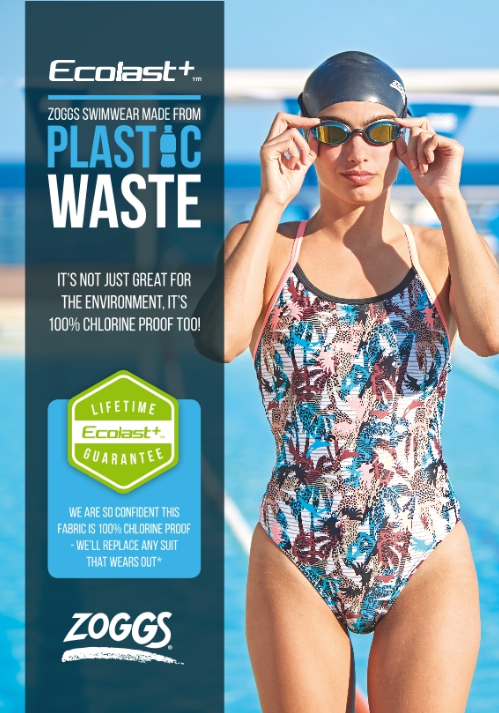 Zoggs' Ecolast+ is a sustainable techno-fabric made from recycled plastic waste, with an equivalent of two plastic bottles making up each Ecolast+ swimsuit. This revolutionary fabric is used for more than 90% of Zoggs' range, from kids' swimsuits to women's and men's bathers.
First, post-consumer waste (including plastic bottles) is prepared for recycling, then the waste is processed at the recycling plant and transformed into a reusable fibre yarn. This yarn is knitted into the Ecolast+ fabric, which is made up of 55% REPREVE® recycled polyester yarn and 45% Polyester PBT.
The end result is a soft yet durable fabric that's comfortable on the skin.
Long-lasting Swimwear
Ecolast+ swimsuits are built for high performance and made to last. They're 100% chlorine-proof, so the bright colours and designs won't get washed out by lots of lap time. They have been tested in Aussie conditions such as the sea and surf to ensure hardy and long-lasting swimwear.
Each piece of swimwear comes with a lifetime guarantee, with Zoggs replacing any Ecolast+ items should they wear out. This closed-loop system is another aspect of Zoggs' dedication to sustainable practices.
Zoggs Sustainability Mission
As well as making its swimwear out of recycled waste, Zoggs ensures that other aspects of its production process are green as well.
It is dedicated to reducing the consumption of plastic, a key focus of the Zoggs Sustainability Mission. That's why Zoggs goggles are packaged with minimal plastic (a reduction of 57% from the previous packaging), and oxo-biodegradable hangers made from recycled post-consumer waste are used for swimwear.
This commitment is driving the push for Zoggs to keep innovating and looking for ways to improve. "By 2020, our mission is to have 100% sustainable packaging and 100% of our swimwear made from recycled materials," says Mark.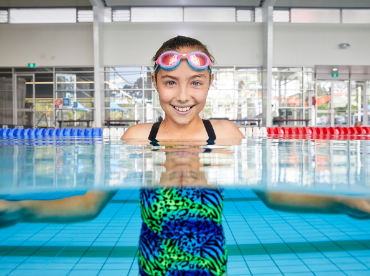 Zoggs' Ecolast+ range is available in a wide variety of colours and designs. You'll be able to feel the fabric and see for yourself how eco-friendly swimwear is good for both you and the planet.