The snow glows white on Goanna Golf with little footprints to be seen. A kingdom of giggles and smiles and Elsa was the Queen. With an introduction like this one, there's no surprise, that Yarrambat's Goanna Golf was once again transformed into a Winter Wonderland.
Hot chocolates and donuts filled little bellies before they headed off to battle the snow-foamed greens, where kids of all ages putted their way through wombat valleys and gecko-stoned walls.
Community Inclusion Coordinator, Ali Berechree said, "It's themed days like this which bring our community together. We love creating and developing days where families and friends gather for outdoor fun."
"Winter Wonderland is hugely popular and this year, we included a special visit from Arendelle's Queen Elsa," Ali said. "The pure joy and excitement of little boys and girls seeing Elsa was wonderful. She interacted with the mini golfers and even had an opportunity to have a putt herself."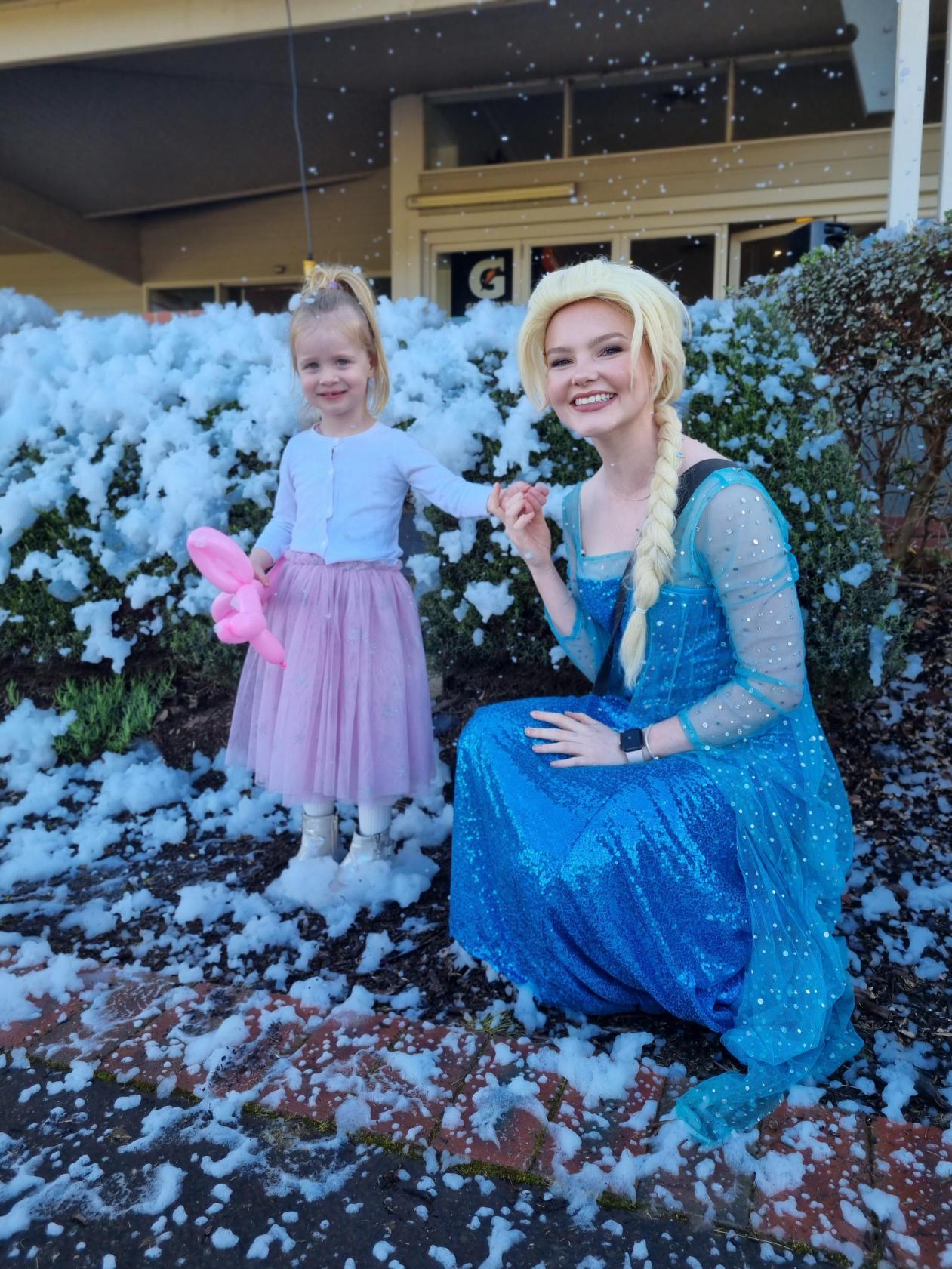 Acting Venue Manager, Jack McDonald said, "The weather on Sunday was perfect for families to visit Goanna Golf. Blue skies and flurries of snow foam, topped off with treats from The Grass Lands; were what made the day great.
"The team worked hard during planning to ensure Winter Wonderland was a great success for the community. Such days are a testament to our continued commitment to bringing everyone together in a venue where everyone is welcome," Jack concluded.