If the beautiful warm summer months aren't enough incentive to take a dip in the swimming pool, we've come up with our top five ways to stay motivated to swim this summer!
To find the motivation in the early hours of the morning or to go for a swim after work, here is our swim guide to staying fired up to go swimming.
Challenge Yourself
When we repeat the same thing on a regular basis (especially a workout) it can start to become a bit mundane. Before you head to your local swimming pool for your usual swim, think of some ways that you want to challenge yourself.
There's nothing more motivating than knowing you have achieved something for the very first time!
Have Achievable Goals
By having weekly goals that are achievable, you are allowing yourself to have small milestones to hit rather than big-ticket dreams that seem too hard to reach.
Write down your goals on a weekly basis and refresh them each week. This will allow your brain to chase meaningful targets.
Shake Things Up
Swimming back and forth for hours on end can start to become monotonous. If you're feeling a lack of motivation, shake things up by learning how to do some flip turns or going for a swim somewhere in a great, new location!
To enjoy swimming you need to stimulate your mind by challenging yourself and trying something new. Shake things up by getting outdoors and soaking in some vitamin D – if you don't try something new and enjoy what you're doing, your brain will get burnt out long before your body does.
Link Up with a Team Mate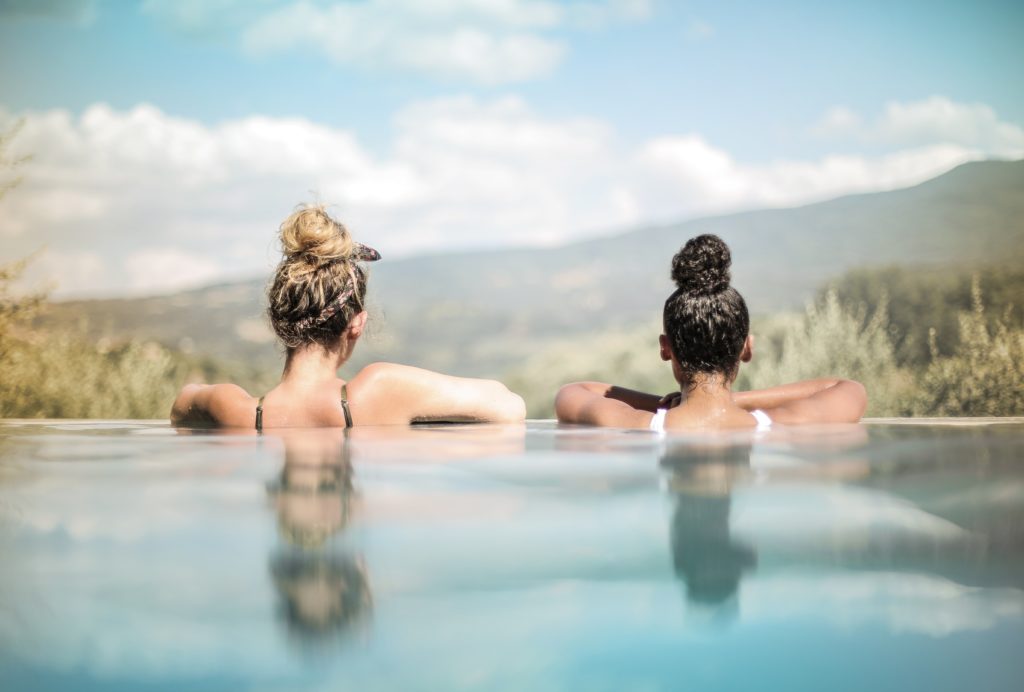 By having someone to swim with you are more likely to show up and enjoy your swim. An accountability buddy ensures there's someone there for you on those early mornings or after work. Someone cheering you on and pushing you forward during those tough workouts.
Don't have anyone to swim with?
Download the iSWIM App
Swimming Australia has launched the new iSwim app! It helps to track your swimming, provide swimming tips get you motivated and inspire you with our expert programs.
It's super interactive and you can build your own virtual squad – plus, it's FREE to download! To learn more, click here to visit the Australia Swims website.