Not your typical villa or hotel experience, the new Wellness Villas at Hepburn Spa Retreat are like no other overnight stay in Hepburn Springs, or in fact, the country.
From 23rd November, Hepburn Bathhouse & Spa and Hepburn Spa Retreat will offer four brand-new luxury Wellness Villas where you can step into your private wellness sanctuary and discover true serenity in your own curated wellness experience.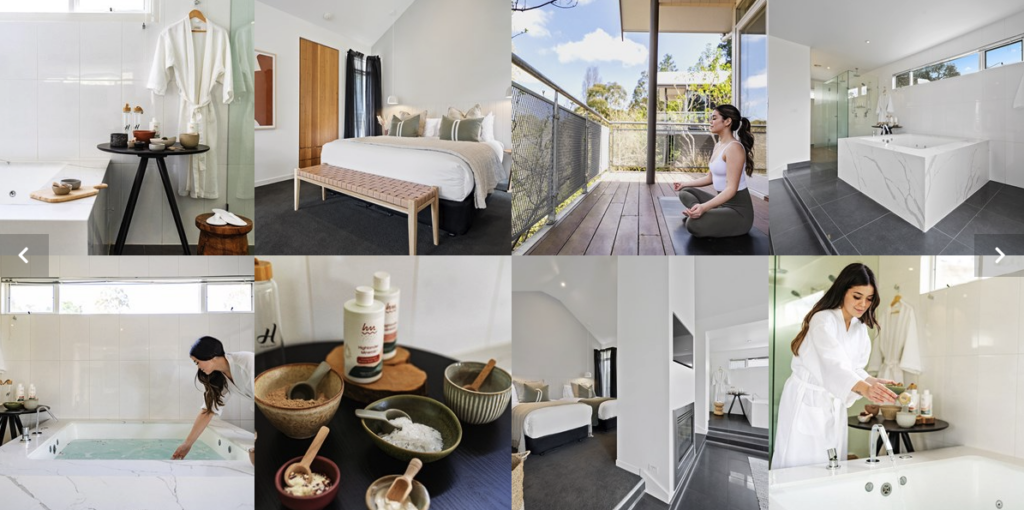 Everything speaks to you being able to truly unwind; the plush furniture, the marble spa bath, the king-size bed, the wellness bar (including bath salts, scrubs and tonics), the yoga mats and blocks with guided videos, the guided meditation options, the indulgent fireplace and of course delicious chocolates, wine and lollies to ensure you round out all that wellness with some well-earned treats.
You'll also get the best night's sleep you've had in years with 'The Cloud Gen II' mattress topper, guaranteed to create the sensation of sleeping on clouds. When you wake, your magnificent, serene views over native bushland will leave you feeling calm and revived.
These Villas will provide you not only with the opportunity to understand or reaffirm what wellness means to you, but curate your own exploration of wellness through mind, body and spirit.
Hepburn Springs is the perfect location to connect back with yourself, loved ones and nature, so be sure to top off your experience with a mineral bath at Hepburn Bathhouse & Spa or spa treatment during your stay.
The Wellness Villas at Hepburn Retreat is a haven of calm where you can rejuvenate your mind and body.
Step into your wellness journey by booking now! Bookings are available from the 23rd of November.