People with mobility issues can now access the 25-metre pool at Kurri Kurri Aquatic and Fitness Centre with greater ease.
Kurri Kurri Sunrise Rotary Club's major project this year was to raise funds for a disability access hoist, which was unveiled at the pool on Thursday the 10th of November.
The club consulted with centre operator Belgravia Leisure on the project, which makes the pool more accessible to wheelchair users and others who have difficulty entering and leaving the water by the steps or the pool's edge.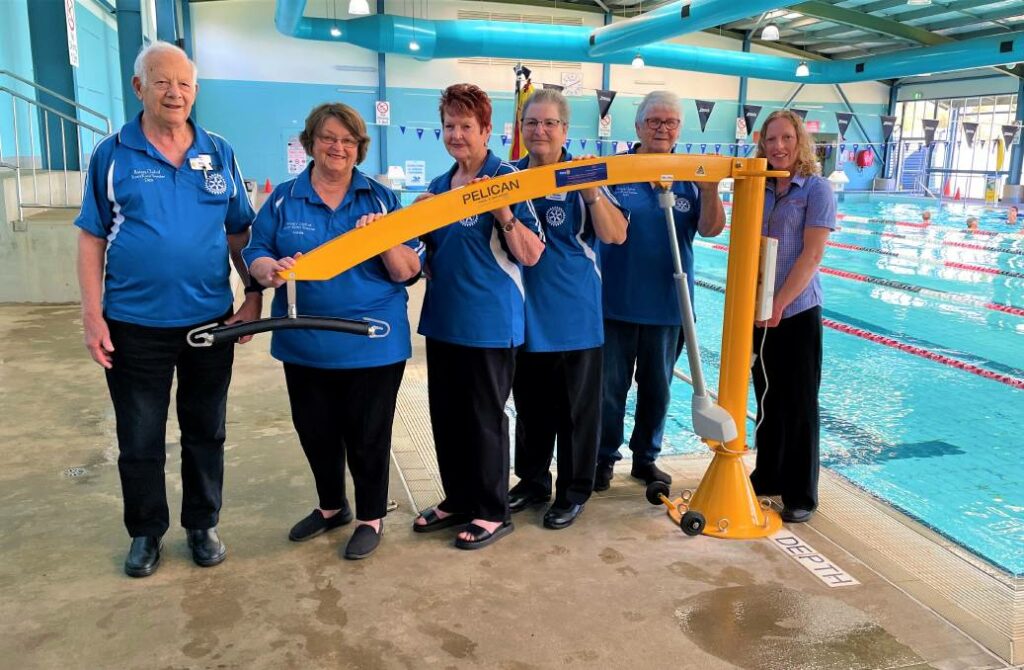 The club received a $5000 grant from the APA Lateral Pipeline and a $2000 donation from the Coalfields Diabetes Association towards the hoist, and also raised $2500 through a trivia night, raffles and donations from the community.
"We hope it (the hoist) makes a big difference to people who use the pool," Rotary club president Maria Ackermann said.
Belgravia Leisure's Community Engagement Coordinator Kimberley McDeed said the centre is grateful for the support of the Rotary club and the community.
"It's amazing – we have quite a few disability guests that come in, who can usually only access the smaller pool. This gives them options and choices," she said.
Article via The Advertiser.
Visit the Kurri Kurri Aquatic and Fitness Centre website here.