As the winter sun sets over the fairways of South Australia's Little Para Golf Course, the course comes alive each Saturday night with its brand new initiative, Tap and Glow Golf.
The new and exciting 9 Hole Par 2 Course was created from scratch with holes ranging in distance from seven metres to the longest hole of 35 metres.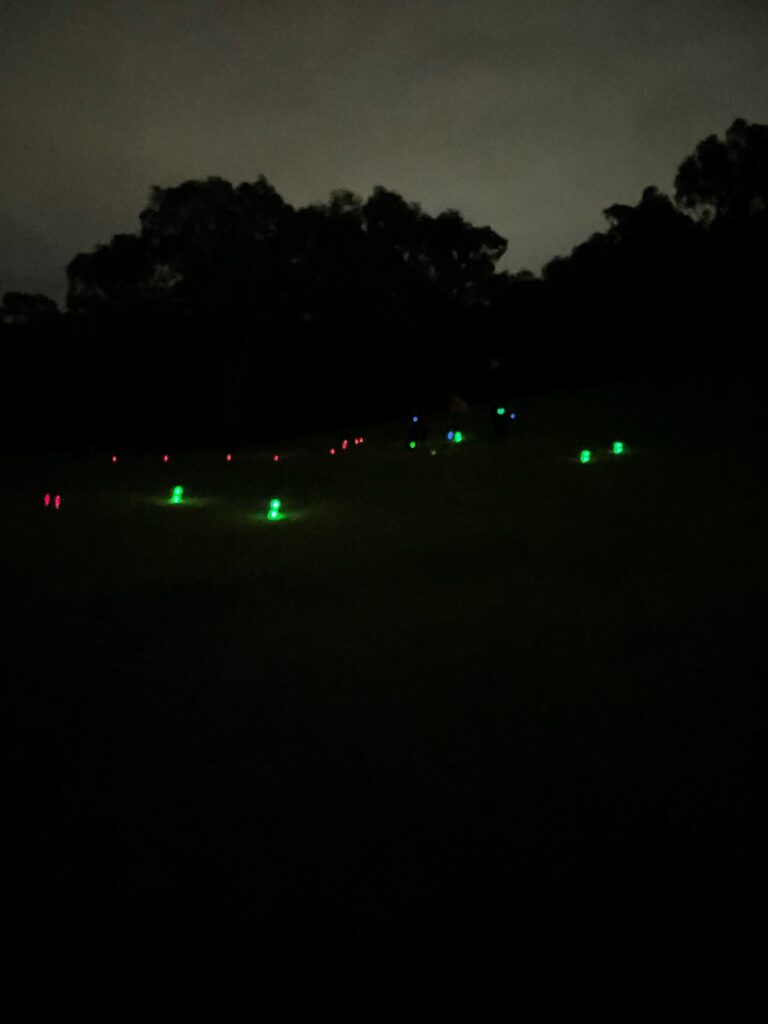 Teams tee off in groups of four under the cover of darkness with each participant armed with just a putter, glow golf balls and a drink in hand. With tee blocks, flags and holes all glowing in the dark, each round takes approximately thirty minutes to complete. Patrons are able to finish up their round with a bite to eat and drinks with family and friends.
What began as a trial in June for public play, South Australia's weather had other plans for golfers. The golfers persevered and on the success and glowing reviews of Tap and Glow Golf, the team at Little Para Golf Course will continue this brand new product as part of its after-hours function packages.