Jeanette Haua recently joined the Belgravia Leisure team at Hepburn Bathhouse & Spa in March of this year which Jeanette says, "has been an enjoyable, yet intense, four-month journey so far."
"Eventually, I will move to New Zealand to assist with the management of one of Belgravia Leisure's newest venues, Wai Ariki. A magnificent, luxury spa and wellness venue based in Rotorua. Being a development of local iwi (in Māori-language, meaning "people" or "nation") the owners recognised the importance of partnering with a business that has expertise in this field," Jeanette explained.
Jeanette says, "Belgravia not only has that wealth of knowledge but more importantly, the systems, networks and processes in place to support such an incredible development. I am currently based in Victoria, working with the team at Hepburn Bathhouse & Spa to overlook the operation but also to train, learn and familiarise myself with all those processes. Then implement and manage them on-site at Wai Ariki, pre and post-opening."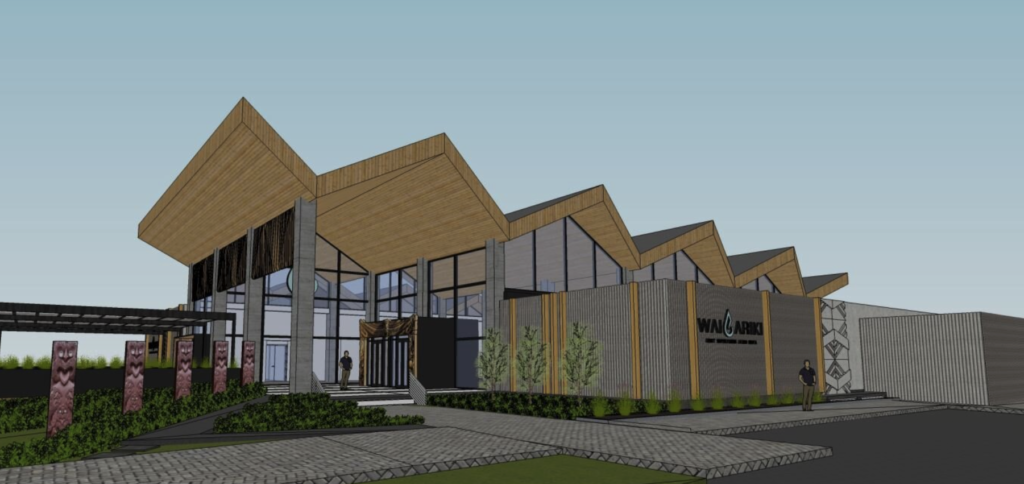 "What I am particularly excited about, is that Wai Ariki will contain strong elements of Māori culture infused throughout. From its concept to the design, to the spa product offerings and so on. Being Māori myself, I am extremely proud and delighted just to be a part of it. In the past 20 years, as a Director of Spa's at various hotels and resorts around the world, it was a common responsibility of mine to create spa menus, spa services, amazing guest experiences that highlighted the history and local culture of that particular destination; from Middle Eastern/Arabic to Turkish, Fijian, Asian to the Caribbean to name a few," Jeanette explained.
Wai Ariki is my culture, it's my history, it's my people which makes this opportunity even more meaningful to me.
Jeanette explains that "Wai Ariki is my culture, it's my history, it's my people which makes this opportunity even more meaningful to me. Because of its cultural significance, and the mere fact that New Zealand does not have any venue of such calibre like it. All eyes will be on Wai Ariki therefore expectations will be extremely high. What makes me nervous but also extremely excited."
What are some of your highlights/magic moments working with Belgravia Leisure?
Jeanette says, "Being fairly new to Belgravia Leisure, I look forward to enjoying many magic moments in future. I feel the grand opening of Wai Ariki will certainly be one of them!"
Tell us about the people you work with
"I've been very fortunate that with every team that I have joined, everyone has been very supportive and welcoming. Belgravia Leisure is no different. I have a wonderful team and there is fantastic leadership within the company. I also believe that if you genuinely like the people that you work with, you are more likely to be satisfied with your job. Luckily for me, that's the case working with Belgravia Leisure," Jeanette explained.
What is your favourite thing about your career?
Jeanette says, "It was my fitness background as a Les Mills Instructor and Personal Trainer that kickstarted my career. Being onboard cruise ships ignited a love for travel and as it evolved into the "spa world" my career has enabled me to travel extensively. Thankfully before COVID-19 came along!"
"I've lived and worked at some magnificent properties, with luxury hotel brands in some pretty, spectacular destinations. With that in mind, aside from travelling, the people who have touched my life throughout my career would be my favourite part, and they come from all walks of life, religion, culture etc."
"Career-wise, I had studied travel and tourism, but spa management courses did not exist at that time and because Spa Directors typically wear MANY hats, I learnt directly from the best of the best. Exceptional General Managers, Hotel Managers, Directors of Finance, Marketing, Purchasing, Housekeeping, HR etc. They gave me the opportunity to grow and cross-train into many divisions within hotel operations and it's those people who have helped shape my career and I am forever indebted to," Jeanette explained.
What are three things you're most passionate about in life and why?
Learning. hether it be formal or informal, self-taught or instructed I enjoy learning new skills. Every year, I set a particular goal that I'd like to achieve and study on the side to attain it. I don't regard myself an expert in any field because I believe there is always something new to learn and improve on.
Health and Fitness. I know that when I am exercising regularly, I function better. I can focus more, I have the energy and stamina to get through my day; I sleep well, my mental health and overall well-being is improved.
Life. My biggest passion! Enjoying it to the fullest, being grateful for who and what I have, taking chances, living in the moment and just waking up each morning knowing that a new day awaits and I have the full power and choice to dictate how it all unfolds. Well, most of the time.