Belgravia Leisure's core values revolve around creating an inclusive environment for all members of the community. To this end, Belgravia began recruiting Inclusion Coordinators in 2015 to provide local communities with dedicated staff who would make access and inclusion a priority in their roles.
Emma Lowe, Belgravia Leisure's National Access and Inclusion Coordinator, is passionate about the difference that Inclusion Coordinators can make to local communities.
"The Inclusion Coordinator is the bridge between the community and our venues," Emma explained. "They look, listen, remove barriers and act to support the connection of ALL to leisure and recreation. They pursue the inclusion of everyone, especially under-represented groups within our communities, to ensure everyone has the opportunity to be happy and healthy. It's important to us that no one misses out!"
The role of the Inclusion Coordinator
There are currently 70 Inclusion Coordinators across Belgravia Leisure managed venues in Australia and New Zealand. For staff who are unfamiliar with the requirements of the role, an Inclusion Coordinator:
Fosters, advocates and supports inclusion
Facilitates collaboration and partnership
Undertakes community consultation and co-designs projects
Focuses on community needs, preferences and priorities
Supports data collection and evaluation at a local level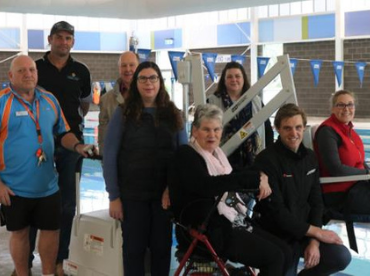 The impact of Inclusion Coordinators on local communities
Since Inclusion Coordinators were introduced in 2015, they have made a significant impact to local communities. Some examples include:
Raising funds for a $11,000 chairlift at The Rex Barossa
Supported and won an application on behalf of the WA Powerchair Football Association at Loftus Recreation Centre
Hosted community network forums to better understand access and inclusion requirements of local communities
Worked with local disability employment agencies to promote inclusive employment opportunities at venues such as Geelong Golf Course
Raised over $15,000 to benefit a collective 2,000 community members across three year-round recreation facilities in the Yarra Valley.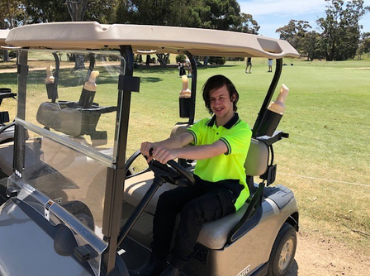 Looking ahead, Emma is excited about plans for Belgravia's Inclusion Coordinators in 2021. "The Mental Health eLearning Program (MHeLP), launching on the 11th of February, will be one of the first online training opportunities for the year which the Inclusion Coordinators will undertake but also roll out at their respective regions. They will also be hosting community network forums, arranging fundraising events, grant writing, supporting the workforce diversification initiative, Belgravia Foundation national projects (All In and Take Charge) and training opportunities to support our staff in feeling confident and capable to welcome ALL to our venues," said Emma.
Inclusion Coordinator Forums will occur every second month to support their community engagement and keep coordinators informed on new initiatives in which they can get involved.
If a staff member is interested in applying for the rewarding role of an Inclusion Coordinator, they are encouraged to reach out to their venue manager to start the discussion.
Find out more about Belgravia Leisure's inclusive values here.
Find out more about Belgravia Foundation's access and inclusion initiatives here.