We are thrilled to share the success of the Inclusions Race Day at Lawnton Aquatic Centre. This special event, held late last year, was designed to celebrate swimmers of all ages and abilities and coincided with the International Day of People with Disabilities.
The day was a huge success, with swimmers participating in all four strokes and receiving certificates, place merits, and a bag of goodies donated by the Lawnton Swim Club.
The Inclusions Race Day is a key part of Lawnton's commitment to providing an inclusive environment for all families. Michelle Newell, Access and Inclusion Co-Ordinator and Swim Teacher at Lawnton, said, "Providing an inclusive environment for our families in the program is so important. We pride ourselves here at Lawnton for being able to give this to our patrons."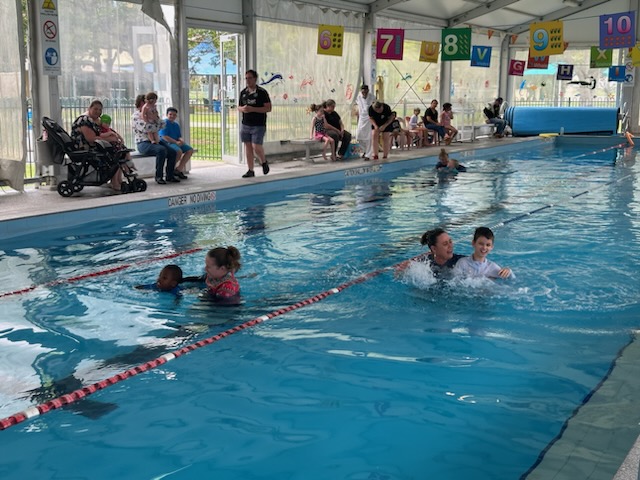 One of the parents of a participating swimmer, Sue Bell, shared her thoughts on the day, saying, "Watching my son Daniel and the other children be so supported and celebrated in their races where they felt like they were safe, secure and cheered on by all the staff and fellow swimmers was a fantastic experience. I can't thank the team at Lawnton enough.
"As a parent watching him nervously wait for his turn, to watch him quietly and anxiously move to the start of his race and then to be so supported within his race, and he finishes with the biggest smile on his face knowing that he achieved something he never thought he would ever do. I cannot put into words the rollercoaster of emotions and the pure joy of seeing him succeed," Sue explained.
We look forward to continuing to provide an inclusive and supportive environment for all patrons. For more information about Lawnton Aquatic Centre and its commitment to inclusion, please visit the Lawnton Aquatic Centre website here.