As the leaves begin to change on fairways across the country, Keilor Public Golf Course launches its 'Get into Golf' All Abilities Autumn program.
This seasonal program focuses on introducing golf as a pathway for people with a disability and is one of the most popular programs at Keilor. It's leading the way in providing a safe and inclusive experience for participants.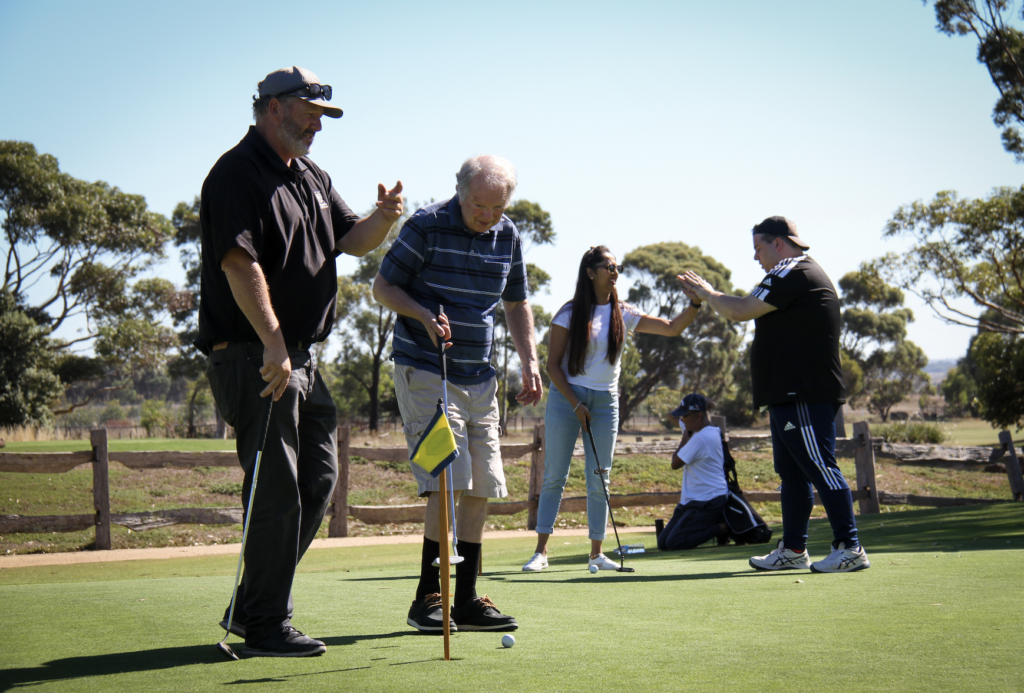 Venue Manager, Jack McDonald says, "At KPGC we are passionate about creating pathways into the sport for all members of our community. The All Abilities Program is one example of our commitment to providing golf opportunities to a segment of our community who gain significant health and social benefits from taking part in the program."
Led by PGA Professional All Abilities Coach, Scott Wearne, the participants of this year's All Abilities program engage in a variety of modified activities designed to encourage participation and build individual confidence.
"When working alongside participants of the All Abilities program, you see a genuine and heartfelt response from each of them. Their laughter and support of each other is inspiring and you can't help but get involved by cheering a well-played shot or offering a lending hand to adjust a putt," said Program Coordinator, Mel Puli.
The Get into Golf All Abilities Autumn Program continues a tradition at Keilor Park Public Golf Course of supporting people with disabilities to enjoy golf. The course has hosted students with disabilities from many Special Schools to enjoy golf as a school sport and is working toward developing the design of the course to further support inclusion.
Working with Belgravia Foundation, Keilor Park Public Golf Course has raised funds to support inclusion into golf for all, with funds creating new opportunities for those at risk of missing out on the benefits of playing golf.
Keilor Public Golf Course welcomes players and members from all backgrounds and playing abilities. By being a champion of change, the team at Keilor embraces community-based programs such as this and take pride in providing a golf venue where everyone is welcome.