Meet Jamie, a dedicated member of the Belgravia Leisure family and newly appointed State Aquatic Safety Coordinator for VIC/TAS!
Previously the Operations Manager at Keilor East Leisure Centre in Victoria, with a career spanning a decade in the aquatics industry, Jamie's commitment to safety and compliance has had a positive ripple effect across his team and contributed significantly to Keilor East's recent triumph of the WHS Award at the 2023 Belgravia Leisure Awards.
Jamie embarked on his journey with Belgravia Leisure two years ago but started his career as a lifeguard over a decade ago. He discovered his passion for the industry and worked up the ladder, eventually landing his current role at Keilor East.
Jamie says, "Over the years, I've managed some of Melbourne's highest-performing aquatic facilities and developed a genuine passion for aquatic safety and compliance. Currently, I'm an active member of both the Safety Leadership Circle and Aquatic Operations Leadership Circle, which provides a fantastic platform to drive positive change.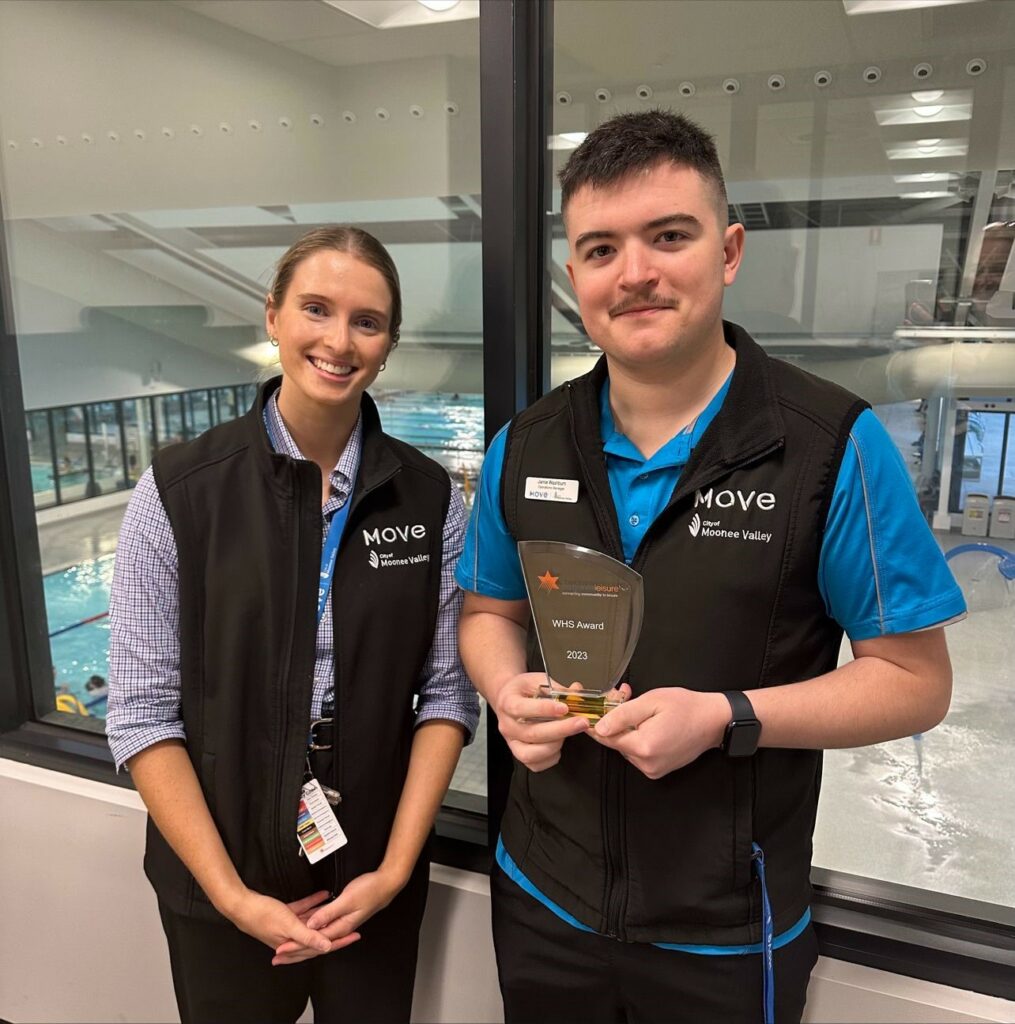 Keilor's Operations Coordinator Lauren Shaw and State Aquatic Safety Coordinator VIC/TAS Jamie Washburn with the 2023 Belgravia Leisure WHS Award! 
Keilor East secured the WHS Award at the 2023 Belgravia Leisure Awards, and Venue Manager Penny Palman said, "Jamie's commitment to fostering a positive safety culture within our team has made a significant impact. Winning the award was a real testament to Jamie, Lauren and our entire team's hard work and dedication to aquatic safety and community wellbeing – it's a great celebration of our success."
Beyond his role at Keilor East, Jamie has been busy sharing his expertise with regional venues across Victoria, helping them gear up for the summer seasons. "It's been rewarding to see changes being made all around the state in regard to safety and compliance," Jamie said.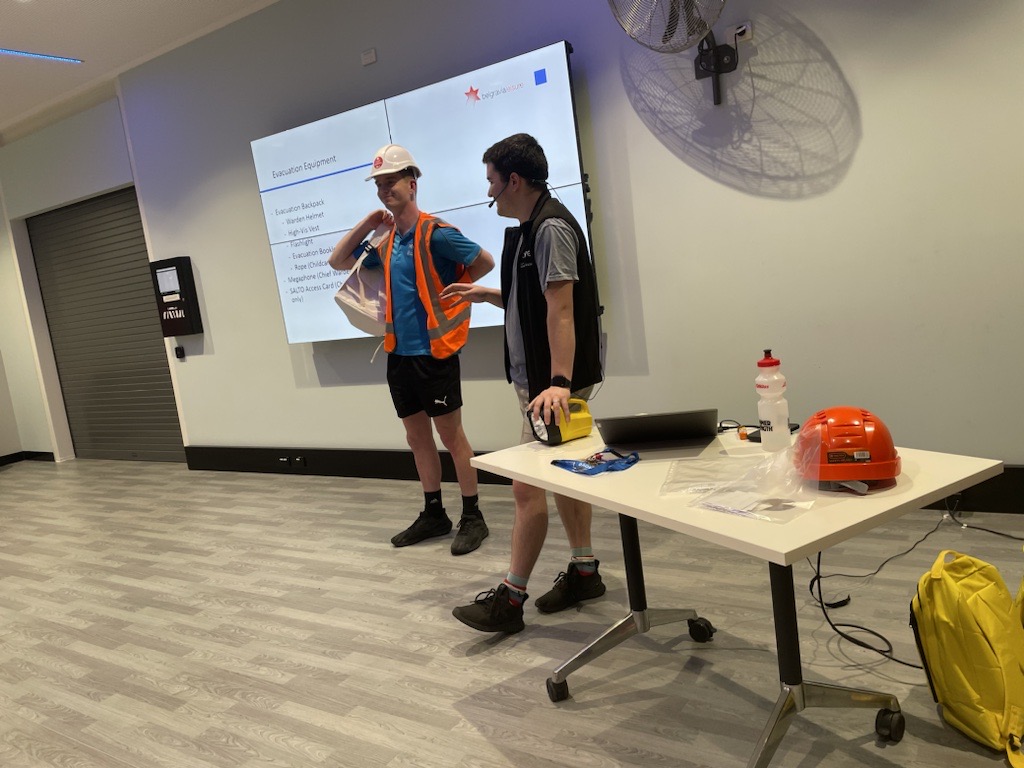 Action shots of Jamie and the Keilor East team during their evacuation training.
Outside of his professional life, Jamie enjoys travelling and spending quality time with his family. "Interestingly, my wife is also part of the Belgravia Leisure family as Aquatic Services Manager at Ascot Vale Leisure Centre," Jamie said.
Jamie is also passionate about building a positive working culture and training within his career. "I genuinely love it," he said. However, there's one aspect that Jamie could do without, "cleaning duck poop from pool concourses and bulkheads sucks, regardless of what facility you work at," he said.
Looking ahead, Jamie sees himself diving deeper into Aquatic Operational Specialist, Compliance, and Safety roles—a career ambition that aligns perfectly with his passion for water safety. 
Belgravia Leisure is proud to have Jamie as an integral part of our team, embodying our values and dedication to positively impacting the communities we serve.
Visit the Keilor East Leisure Centre website here.