It's been just over one year since the Hewett Centre's Kingfisher Inclusive Cafe began operating as a welcoming space for all. The cafe and volunteer at the centre Elijah Hobby have both been recognised at the 2022 Light Regional Council's Citizen of the Year Awards.
Light Regional Council's Citizen of the Year Awards Program recognises those extraordinary individuals and community organisations who generously give their time to make Light in South Australia a great place to live.
Elijah has been awarded the prestigious Young Citizen of the Year Award and the Hewett Centre's Kingfisher Inclusive Café has won the Community Project of the Year Award. The Inclusive Hewett Café helps people to gain employment when they have otherwise been unable to get mainstream employment due to factors such as having a disorder, disability and/or challenges with their mental health.
Elijah and the café were recognised for their achievements at a closed ceremony on Wednesday 26 January 2022.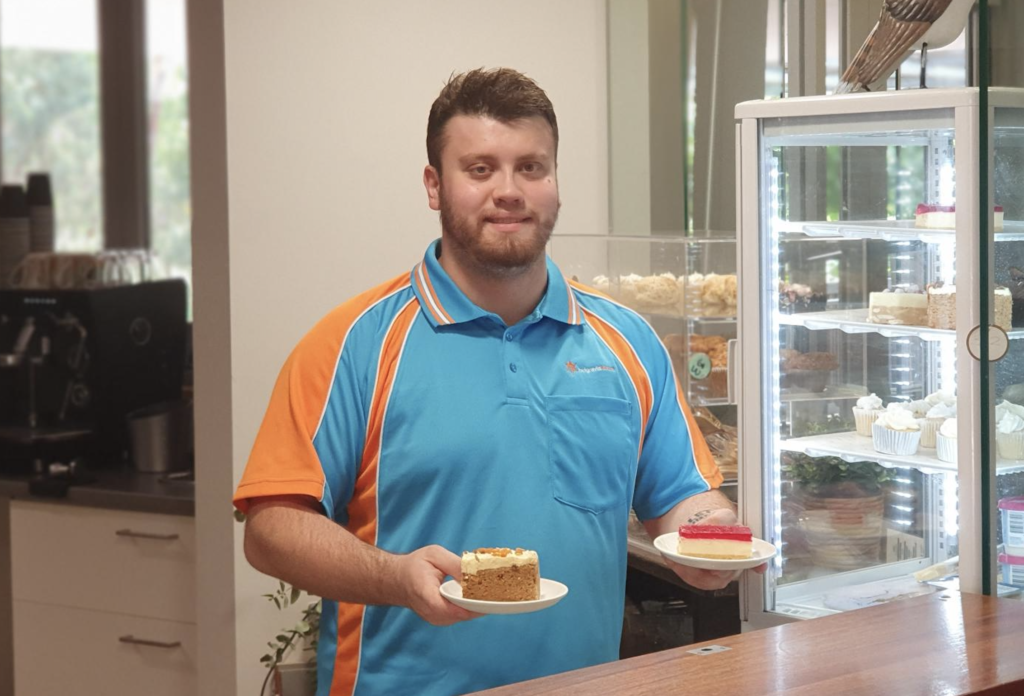 Occupational Therapist Joanne Robertson nominated Elijah and says, "Elijah has volunteered for over 600 hours within all three of our therapy groups over the course of 2021. Through this role, Elijah has grown in confidence and in January 2021 when the Hewett Centre's Kingfisher Café opened, Elijah commenced volunteering on a regular basis. Elijah is in charge of baking a large portion of the cakes for the café as well as serving during events. To date, Elijah has volunteered over 800 hours of his time this year alone within the Kingfisher Café."
"Elijah's approach is always warm, kind and fun. He communicates with participants who are non-verbal and is amazing at assisting people faced with dementia in the groups. People enjoy being with him and group members often speak highly of him and his commitment to helping others," Joanne explained.
Elijah and the team at the Hewett Centre in SA are extremely excited about the award, Elijah explained, "This award means a lot to me as I am on the Autism Spectrum and also have Keratoconus which impacts upon my vision. The fact that I am getting recognised for my capabilities and for the dedication that I have had to overcome these challenges, brings me great pride."
"These opportunities have provided me with various valuable skills that have helped me to grow as a young adult and enabled me to help members of my community. For instance, I have learnt problem-solving skills, responsibility, time management, communication skills and working in a team environment," Elijah explained further.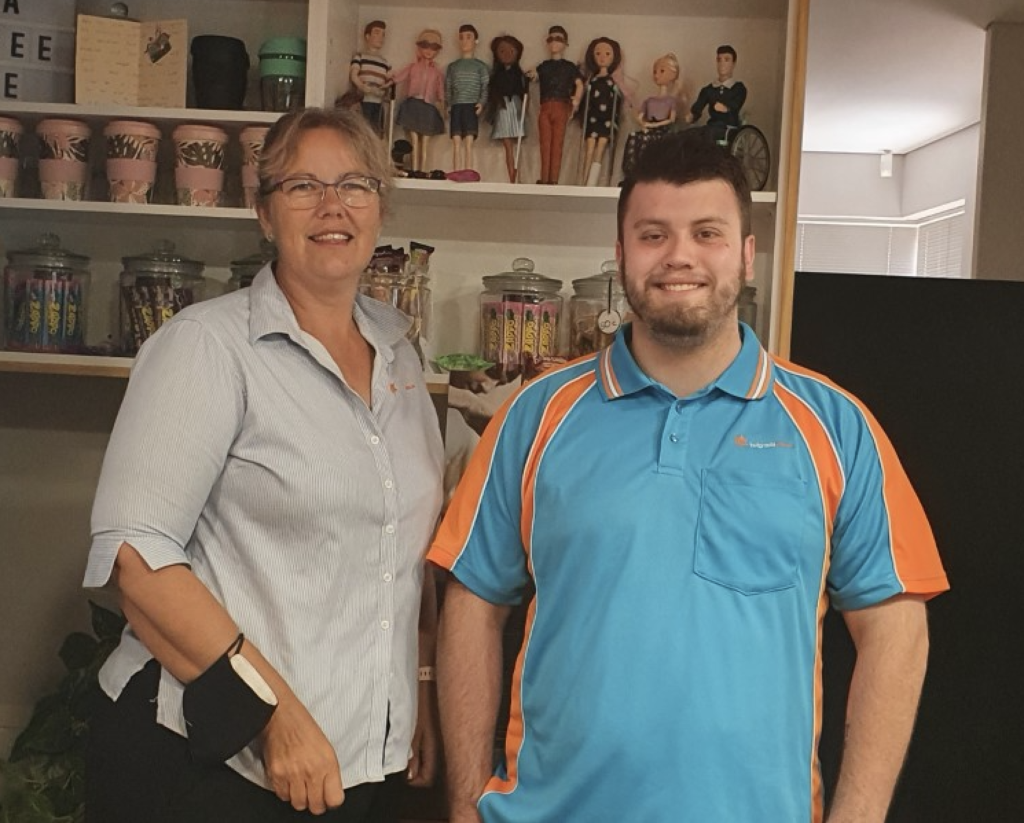 In his acceptance speech, Elijah said, "I would like to thank Amy Paul who is in charge of the Hewett Centre. The opportunities she has provided, as well as the time and effort she has put into making the café the success it is, has meant that people such as myself can be appreciated in the community. Moreover, I would like to thank Kerri who is our chef at the Hewett Centre. She has been a very supportive presence and this is evident in how caring, patient and passionate she is about helping people such as myself in learning different skills in the kitchen."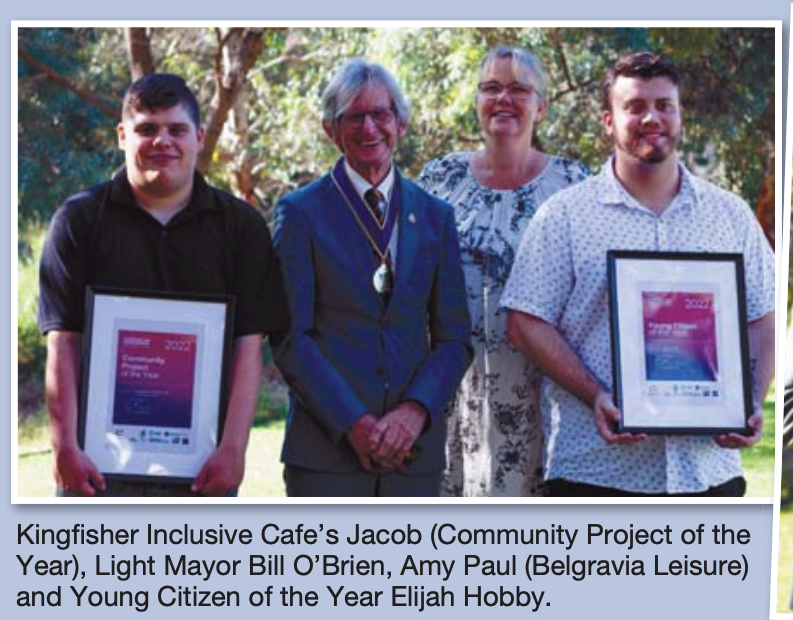 Elijah closed his acceptance speech by saying, "The key message that I have been advocating for today is that having a disability, disorder or mental health challenge does not stop me and should not stop you from achieving what you want to do with your life."
From all of us at Belgravia Leisure a massive congratulations to Elijah on winning the Young Citizen of The Year award – you are an inspiration to us all!