Glenorchy War Memorial Pool in Glenorchy Tasmania is enjoying a super summer, and local swimmers still have time to make a splash.
Belgravia Leisure has shared figures that show the pool has just recorded its busiest January on record.
Crowds have flocked to take advantage of the venue's range of facilities for the whole family including the 50m pool, two wading pools, 50m waterslide, shaded seating areas, barbecues, volleyball court and children's party room.
Safety is a major focus at the Glenorchy War Memorial Pool and venue manager Shayne Jupp, pictured left, reminds everyone to be safe in and around the water this summer.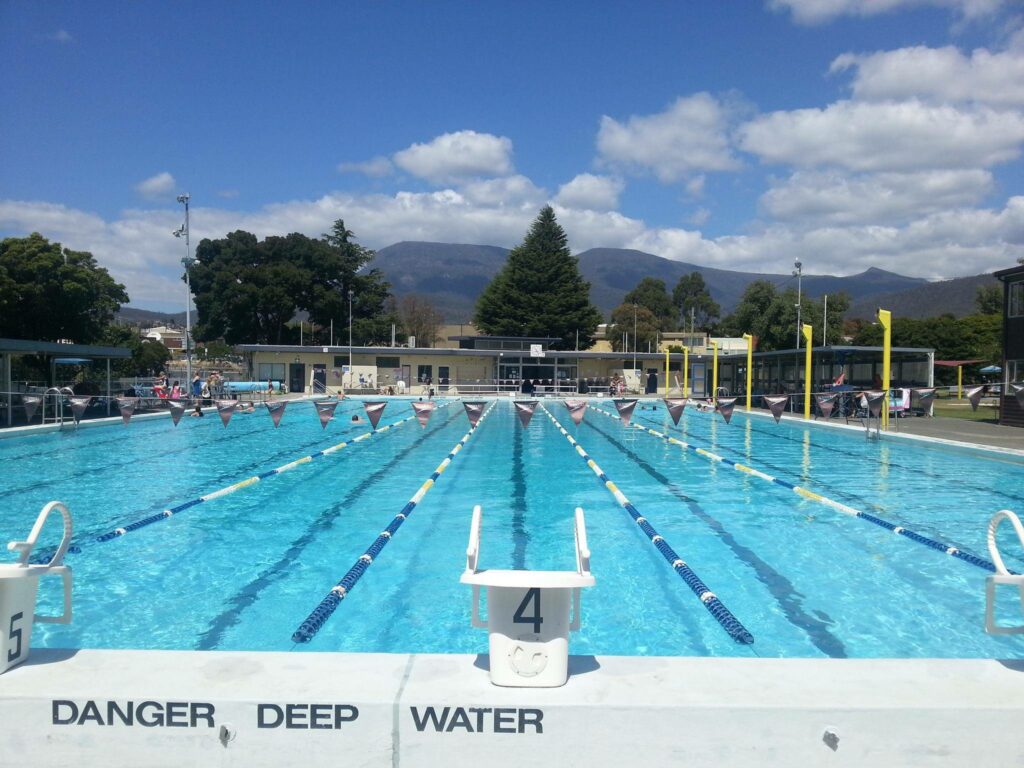 "That message comes through loud and clear at the pool," he said.
"Our priority is the safety of the swimmers – in particular those families who aren't super-competent, who just want to come and have a fun day at the pool.
"People know that we're very diligent with water safety surveillance – we have always got our eyes on the pool."
The Glenorchy War Memorial Pool is located at 1a Anfield St and is open from 6.30am-7pm Monday-Friday and 9am-5pm on weekends.
The pool will close for winter at the end of March and re-open in October.
For waterslide opening times, keep an eye on the pool's Facebook page or phone 6273 7667.
Article via the Glenorchy Gazette.