Park Managers at First Sun Holiday Park, Alex and Chris Evans provide an excellent guest experience at their venue and go above and beyond to ensure everyone feels welcome.
Chris and Alex recently won our Simply the Best Summer giveaway after posting an incredible aerial video of their guests enjoying some local music at First Sun Holiday Park.
Chris says the winning video was shot on a drone that he got for Christmas, "Our 12-year-old daughter Sienna suggested that we get a street performer in to perform for our guests and that we should film it."
After that great idea, Sienna edited the footage and came up with the winning video!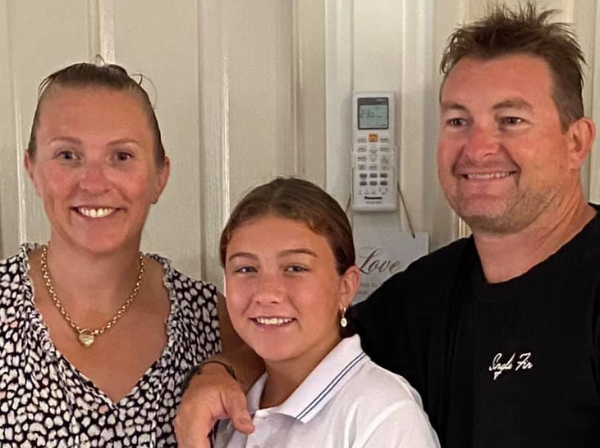 Chris says "working closely with the family has its challenges but we love what we do here with our amazing guests. Alex and I have a great partnership in work and life and feel blessed to be living in such a beautiful part of the world with our daughter."
As the new Area Manager, Alex added "we've now been here for 18 months and Gary Baldwin has been a great leader. He has taught me a lot and I wouldn't be able to be where I am today without his support. Due to our experience and the leadership of Gary I've taken on the Area Manager role to assist management of Woody Head Campground, Suffolk Beachfront Holiday Park and of course here at First Sun Holiday Park. We continue to grow at BelgraviaPRO and I personally look forward to continuing to grow in this role."
Guest Experience at First Sun
It's been a challenging summer during COVID, however, Chris and Alex have created a number of initiatives to ensure guests have a great guest experience.
Chris explained how the guest experience has been at the forefront of their priorities during summer. One of their initiatives was to find some of Byron's best street performers and ask them to come and play at the park during certain events which the guests love.
"It's also a great opportunity for local performers to get further exposure which is enormous for them. We also implement a lot of kids activities because if the kids are happy the parents are happy. We run a koala hunt for the kids who run around the park looking for koalas, which they return to the office to receive a Caramelo koala which keeps them entertained during the holidays." Chris explained in our recent CEO Live stream.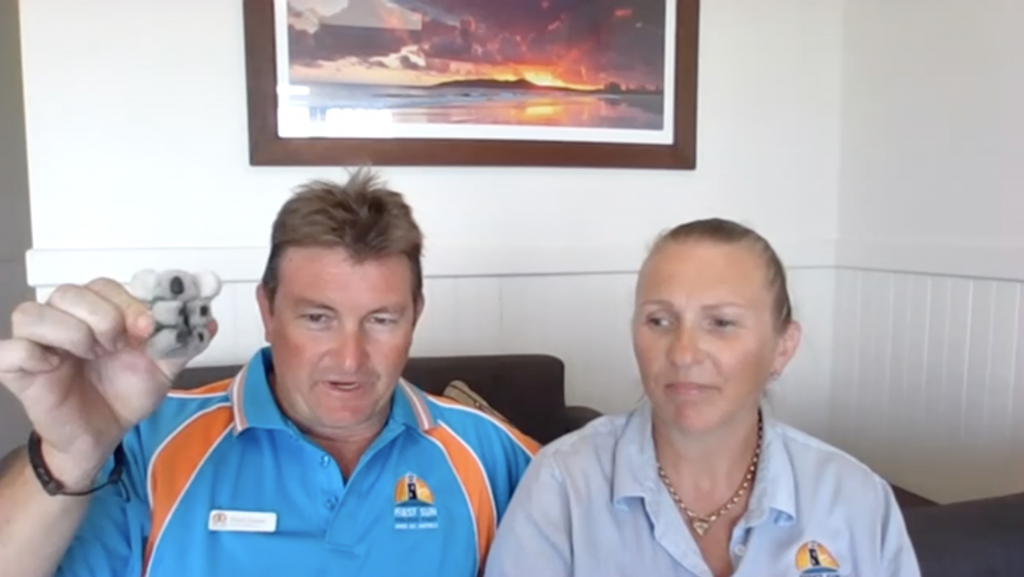 "We've also implemented a bike license for the kids. Previously kids weren't able to ride their bikes so we worked with Council to ensure if the kids stick to the rules of wearing their helmet and staying within certain areas they can enjoy riding their bike." Chris explained.
Sharing a Magic Moment
"There been many magic moments, but one that stands out was with little Mackenzie. Mackenzie was a young guest at First Sun who is in a wheelchair. She was asking all the kids why they were running around looking for the koalas? The other kids explained that when they find a koala and hand it in to the office they get a chocolate. The next day we put out the koalas, and all the kids walked around with Mackenzie and every time they found one, they gave it to her. That was definitely our magic moment that was quite emotional to witness." Chris concluded.