July first marks 177 days until Santa packs his sleigh and delivers happiness and joy to children all across the world. The team at Yarrambat Park Golf Course's The Grass Lands were eager to add themselves to Santa's 'nice' list and created an amazing Christmas feast for seniors.
With carols streaming through the venue and decorations donning each table, seniors chose from a two or three-course Christmas menu complete with all the trimmings. With generous servings of champagne ham with a honey roasted glaze, creamy pumpkin soup, roast beef and seasonal vegetables; topped off with traditional favourites of plum pudding and pavlova.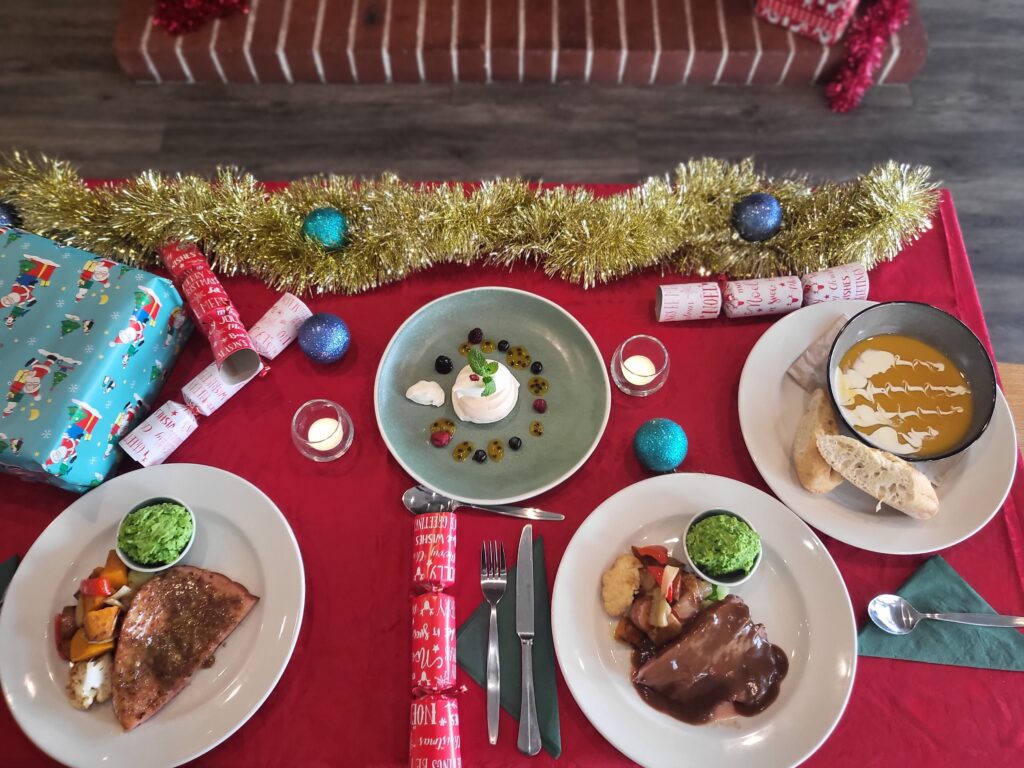 "Christmas is a magical time of year and there's nothing better than bringing the date forward a few months minus the added pressure of gifts and busy shopping centres," said Ali Berechree, Community Inclusion Officer. "Our seniors are an important and integral part of our Yarrambat community and we love treating them with different offerings at The Grass Lands."
"The Grass Lands Bistro and Cafe is open to all members of community. It's a special venue where real connections are made over a meal or drink at the bar. We love seeing families and friends gather and wrap themselves in the hospitality we bring each day," said Jack McDonald, Acting Venue Manager.
"Christmas in July is a great initiative and one we hope to continue at The Grass Lands. It has been well received by our guests who are looking forward to returning and experiencing more of what The Grass Lands has to offer," Jack concluded.