Belgravia Leisure's strong history of connecting 'everyone' in the community to leisure through successful programs and initiatives is fundamental to its approach as a leader in its industry by ensuring all in our communities have the opportunity to focus on their physical and mental wellbeing.
Three Victorian venues played a pivotal role in shining a light on the importance of men's health during Men's Health Week from 13 June – 19 June 2022. With program delivery across Geelong Golf Club, Keilor Public Golf Course and Yarrambat Park Golf Course; each venue, with its resident PGA Professional, highlighted the importance of men's health with a free clinic.
Participants of varying ages, backgrounds and cultures gathered at each venue and partook in a variety of drills and skills to improve their golf techniques. The session created connections and conversations; breaking down barriers by talking openly about health and wellbeing.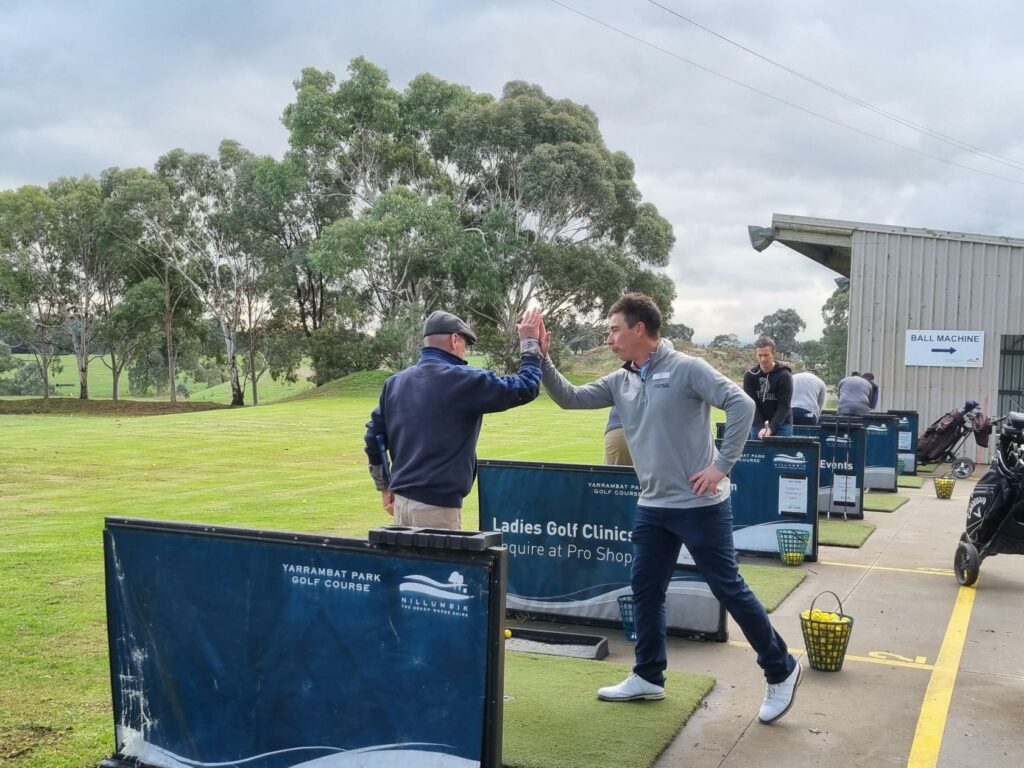 Geelong Golf Club's Venue Manager and PGA Professional, Paul Christie said, "To be able to deliver a clinic that really engages everyone was fantastic. To have a laugh and meet new people is what it's all about. The clinic was only scheduled for an hour but three hours later we called it a day. Now that's enjoying what you do."
"Men's Health Week is a great opportunity to raise awareness around the importance of men's physical and mental wellbeing. We were pleased to provide free golf clinics to signify this important initiative and have members of our local community active in the process," said Jack McDonald, Venue Manager of Keilor Public Golf Course and Acting Venue Manager for Yarrambat Park Golf Course.
Together with its venues, Belgravia Leisure continues to work with communities to promote a healthier lifestyle for men of all ages and all abilities. By encouraging participants to be proactive in their approach to health, each program and initiative serves to highlight the best individuals can be when it comes to their health and wellbeing.
Geelong Golf Club member Luke said, "Paul's knowledge and passion for the game and the people who play golf, really shows. I learned so much from the session and can't wait to put into action what Paul taught me. The Pro really knows how to open doors and gives us the confidence to play well.
"Sessions like this really help with mental health too. Without the Geelong Golf Club and people like Paul, there would be a lot more guys not dealing with life so well," Luke concluded.