As kids, we were often asked, "what do you want to be when you grow up?" Answers varied from mermaids to policemen, fairies to doctors, nurses, teachers, superheroes and even the occasional zoo animal. 
Introducing Max Christie of Geelong Golf Club and Pennant team member of the Commonwealth Golf club. From a young age, all Max wanted to do was become a PGA Professional and play golf.
Son of Venue Manager and PGA Professional Paul Christie of Geelong Golf Club, Max has been under the watchful eye of talented golfing professionals from the age of seven.
"Darrell Brown of Geelong Golf Club has been my coach and mentor since day one. We work on all aspects of my game and we also work with my gym trainer on the right stretches to complete, which help build my swing. On the course, training is four to five days per week, plus two days in the gym," Max said.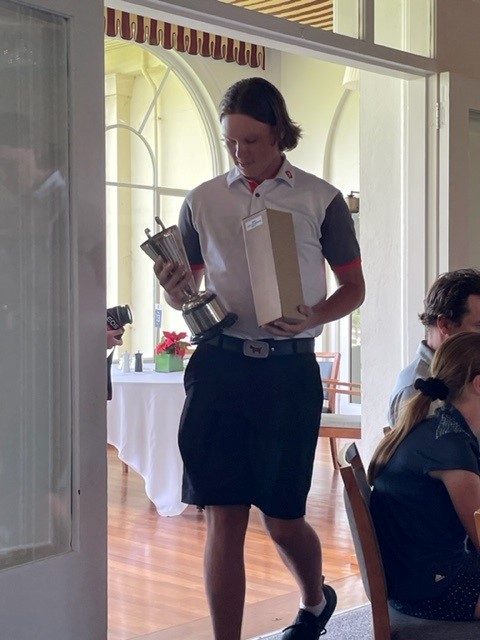 Golf is most commonly known for its individual playing style, but teamwork isn't just behind the scenes but on the course as well. Max is a key member of the Commonwealth Golf Club's pennant team. "I really enjoy the team events. You still play your own game but also have the opportunity to play on the same team as your friends rather than against them," Max said.
Mental preparation is the key to a professional golfer's game plan. Managing pressure, understanding greens and fairways and making intricate decisions about the next shot can be all-encompassing for golfers. "I spend time mentally preparing well before my events by researching the course I'm playing, so I can visualise how to play the course before I even arrive at the venue. 
"When I'm playing at a golf course for the first time, I try to get to the course before I play an event to have a practice round or even to just walk around and get a feel for the course. If I can't get to the course, I'll look at the course flyovers which can be found on most course websites. If I could meet with Tiger Woods and ask how he stays calm under pressure, that would be a great insight for me," Max said.
Max's Stats
Handicap: Scratch
Home Club: Geelong Golf Club
Pennant Team: Commonwealth Golf Club
Most memorable round: Shooting 60 at Geelong
Favourite course to play at: Victoria Golf Club
What's next for golfer, Max Christie? "Golf is an emotional roller coaster from week to week. My best round was shooting 60 at Geelong Golf Club. After I complete VCE, I'll be working towards becoming a professional golfer. I would love to travel the world doing what I love and getting the chance to call it work," Max concluded.