We're looking for Highlander Minerals Influencers!
To celebrate the launch of Highlander Minerals Wellness Skincare we are offering you the opportunity to be the first to join our Highlander Minerals Influencer Network. We will provide influencers with your very own Highlander Minerals wellness skincare hamper to try and share with your audience on social media.
How it works: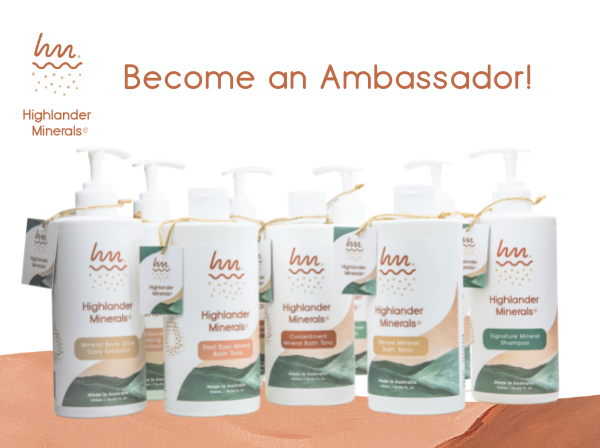 Your profile and audience
Do you have a solid online following? Is your audience interested in health and wellbeing, fitness, swimming, self-care, loving the skin you're in or similar? Then we want to hear from you!
Become an ambassador for Highlander Minerals
Once you try the Highlander Minerals wellness skincare range and you love it, (because we know you will!) share it with your audience and become a Highlander Minerals ambassador!
Becoming an ambassador will include:
Enjoying your favourite products from the Highlander Minerals range for free!
The opportunity to take over the Highlander Minerals Instagram page.
Work with our support office team to build your influence on social media.
Get in touch with us
Let us know that you're interested in reviewing the Highlander Minerals Wellness Skincare range and we'll send it to you to try, share with your audience and become an ambassador.