Belgravia Leisure supports R U OK? Day on Thursday the 8th of September. It is a national day of action where we are reminded to ask 'are you OK?' and start a meaningful conversation to support each other through life's ups and downs.
This years R U OK? focus is – Ask R U OK? No qualifications are needed because a conversation could change a life.
The work of health professionals is vital, and their value cannot be underestimated however, we can all play a role in supporting the people in our life. You don't need to be an expert to have an R U OK? conversation. Listening and giving someone your time might be just what they need to help them through.
Be an R U OK? Workplace Champion. Build an R U OK? Culture.
At Belgravia Leisure, we believe there's no health without mental health. Mental health issues are common and are the number one reason for Australians and New Zealanders to visit their GP.
Physical activity has a critical role to play in preventing the onset of mental health illness and its treatment. That's why we developed a cutting-edge Mental Health eLearning Program called MHeLP.
Free Mental Health E-Learning Program – MHeLP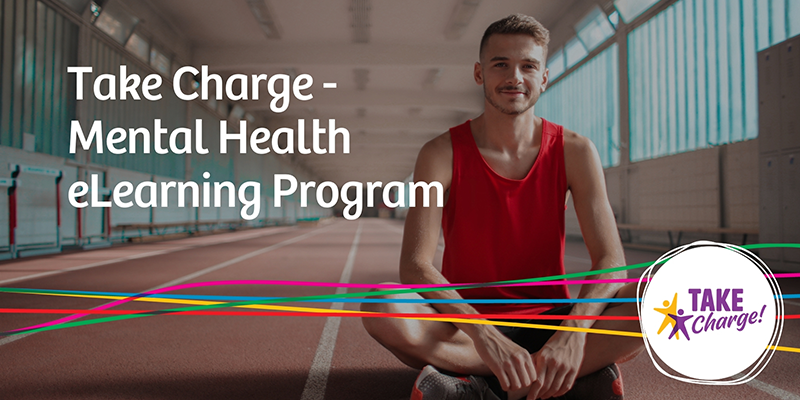 MHeLP is a cutting-edge Mental Health eLearning Program developed under the guidance of international mental health and exercise experts.
Designed for the New Zealand and Australian leisure and community support sectors to equip our employees and volunteers with strategies to support themselves and others' mental health.
It is completely free, self-paced and earns learners two continuing education credits (CECs). We encourage your participation and ask you to promote participation with others.
R U OK? Day Resources
R U OK? has developed free resources to help encourage people in school, the workplace and the community to think about who in their world might need to be asked how they are really going and how to make a moment meaningful by asking "are you OK?"
Browse and access R U OK? Day resources here.
Reaching out for support
We encourage our teams to stay in touch with your colleagues and line manager if you require any support however, if you need professional support, please contact your doctor, local health centre or one of the services below.
Our communities can also call upon these services for advice and assistance on how to support someone who might be struggling with life.
If you are having suicidal thoughts, please seek assistance by contacting your trusted healthcare professional or calling Lifeline on 13 11 14. If you are concerned for your safety or the safety of others, seek immediate assistance by calling Triple Zero (000) in Australia or Triple One (111) if in New Zealand.
Australia
New Zealand
Download our Resetting Your Wellbeing Toolkit
Having good mental health, or being mentally healthy, is more than just the absence of illness; it's a state of overall well-being. Belgravia Leisure has created a well-being toolkit with simple strategies for busy times.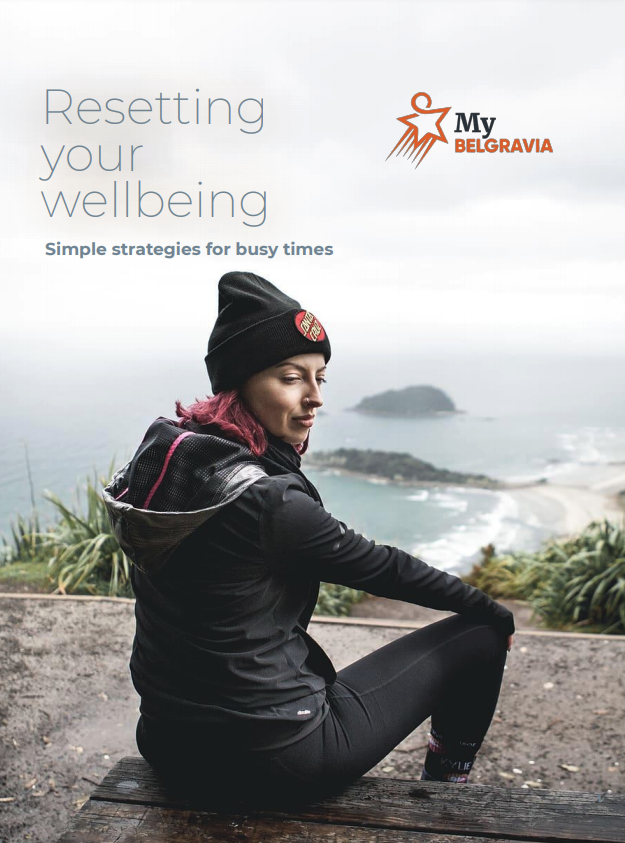 In this toolkit you will find:
Why wellbeing matters
The wellbeing quiz – what your score means
5 Ways to wellbeing
The benefits of self-care
How to create your own well-being plan
External and internal resources