Ascot Vale Leisure Centre has ended the year by renewing its Platinum Pool Accreditation and Gold Pool Safety endorsement through Life Saving Victoria. In doing so, the venue joins an exclusive club of just 40 Victorian aquatic facilities currently holding the accreditation.
LSV's platinum pool program highlights aquatic facilities that have achieved the highest standard in aquatic safety and risk management, with accreditation recognised as a sign of excellence.
Platinum Pool status is awarded to aquatic facilities providing outstanding levels of safety. To achieve the award Ascot Vale Leisure Centre had to undertake a rigorous series of assessments to ensure it met all LSV's criteria for accreditation.
Amy Cross, Venue Manager at Ascot Vale Leisure Centre, said, "Renewing our Platinum Pool Status was a great way to end the year. Ascot Vale Leisure Centre has not only continued its Platinum Pool accreditation and Gold Pool Safety endorsement through Life Saving Victoria, but we received a compliance score of 100% and a safety score of 98.83%, which was achieved on the first go.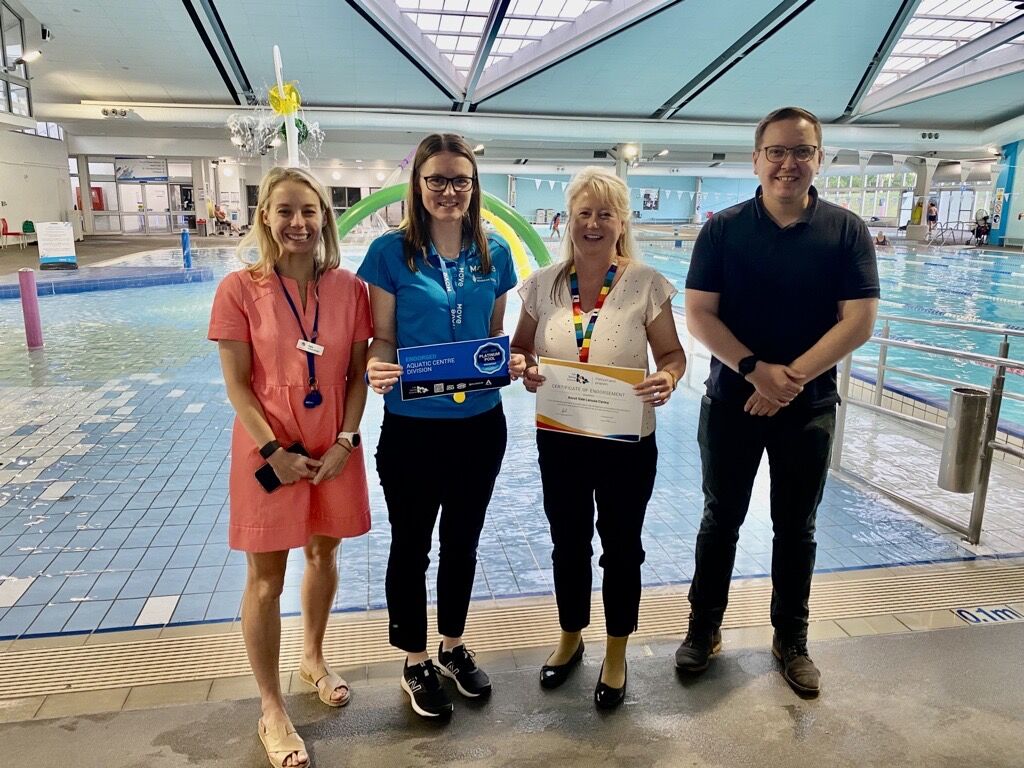 "This continued recognition is a credit to the hard work and dedication of our team to ensure our community is safe and supported. I want to give a big thank you to our team and local Council partners, Moonee Valley City Council," Amy concluded.
To continue to maintain their platinum accreditation, LSV manager of aquatic industry services, Alek Olszewski, said Ascot Vale Leisure Centre would need to pass a combination of assessment processes from LSV every 12 months.
"Platinum pool accreditation really is reserved for the best of the best, and so I congratulate Ascot Vale Leisure Centre on its strong safety protocols and renewing its platinum pool status. The accreditation ensures guests of the venue make the most of the facilities, learning lifelong water safety skills," he said.
Included in the award is an industry-leading Pool Safety Assessment, a six-monthly assessment on implementation, Mystery Guest Visits and adherence to the best practice Watch Around Water child supervision program.
Facilities that have qualified for the Platinum Pool award are certified and provided with internal materials for display within the venue. The accreditation is valid for twelve months and forms an important component of the overall safety planning and continual improvement strategy.
Ascot Vale Leisure Centre (AVLC) is managed by Belgravia Leisure on behalf of Moonee Valley City Council and is the premier lifestyle gym and indoor swimming pool in Ascot Vale, Victoria. Learn more about Belgravia Leisure's Workplace Health and Safety here.