As we head into autumn and the end of daylight savings here in Victoria, we can expect colder days that get darker earlier which can have a serious impact on our mood and our motivation to exercise.
If you're bored of your usual workout routine of walking on the treadmill and doing sit-ups then it's time to implement these five tips to motivate you to exercise in 2019.
Try Wearable Fitness Technology
As we come into the colder months the combination of technology and fitness can really motivate you mentally. The feedback, interaction and engagement you get from technology can get you off the couch and into action.
Wearable technology may include:
Smartwatches
Fitness Trackers
Heart rate monitors
GPS trackers
Have Daily Goals
Wearable technology is a great way to track your daily goals which may include things like 30 minutes of exercise a day, eating lean protein, veggies, fruit, and healthy fats with every meal or reaching 10,000 steps in a day.
Why 10,000 steps? Healthline explains, "when you do the math, 10,000 steps works out to approximately five miles. That's a number said to help reduce certain health conditions, such as high blood pressure and heart disease."
Fitness Programs and Communities for Older Adults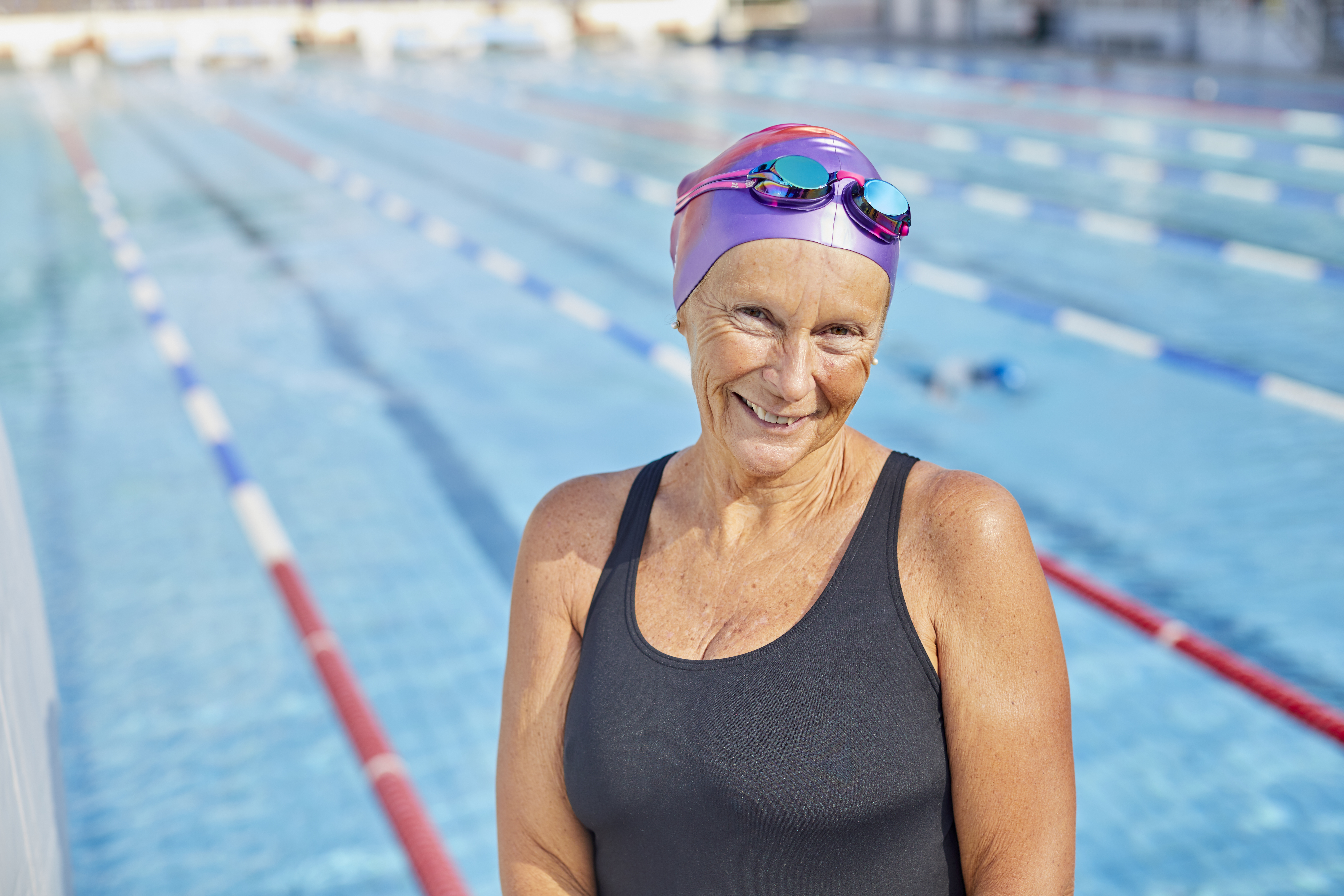 People are living, working and remaining healthy and active for much longer. But as we age we require different types of fitness programs or fitness equipment to accommodate our active lifestyles
Grey Medallion for Older Adults is the perfect example of encouraging a healthy, independent and active lifestyle through the development of essential swimming skills in order to participate in aquatic recreation activities.
Find a facility that fosters a community feel so that you feel encouraged and motivated to go there and enjoy exercise.
Do More of What You Love
The secret to feeling motivated to exercise more is to enjoy what you're doing!
Try things like:
Listening to your favourite music
Try a group fitness class or aquatics class
Go to a dance class
Reward showing up, not weight loss
Shorten your workout: work out for 30 motivated minutes instead of working out for an hour that you don't enjoy.
Take Care of Any Illness or Injuries
If you've been using illness, injury or even your age as an excuse not to exercise then it's time to change that.
Exercise Physiology is a great option if you have a high risk of developing or have been diagnosed with a range of conditions like:
Cardiovascular conditions
Musculoskeletal injuries
Respiratory conditions
Post-surgery rehabilitation
Type 1 and 2 diabetes
Cancers
Mental health
Obesity
Exercise Physiologists can also work with people who don't have any conditions but want to optimise their health and fitness goals, leading to improved function and ability to complete daily living activities.
There are truly no excuses when it comes to incorporating exercise into your daily routine, you just need the motivation to get started!