Sports & Leisure Facilities
With more than 30 sports stadiums and golf courses  under our management in Australia and New Zealand, Belgravia Leisure is one of Australia's largest providers of sport and leisure programs in communities.
In partnership with peak bodies we have developed award-winning programs designed to engage people of all ages and levels of fitness and access. As well as the personal benefits of health and leisure, our programs deliver tangible results for contract partners in the form of social value. Read more about that here.
 Some of our regular leisure centre programs include;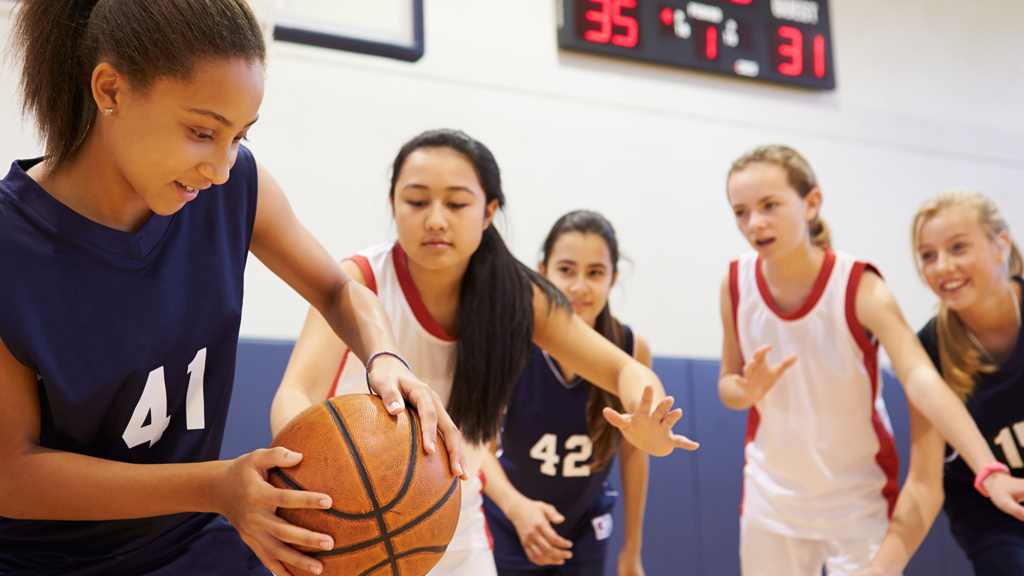 Aussie Hoops (Junior Basketball Development Program)
Aussie Hoops is Basketball Australia's official introductory program, providing a fun and inclusive basketball experience for five to 10-year-olds that serves as an introduction to a lifetime of involvement in the game. In addition to promoting healthy and active lifestyles, the program serves as a platform for social development and inclusion – fostering stronger and more vibrant communities and individuals.
NETFIT
NETFIT was created because founder and elite netballer Sarah Wall identified that the sport she loved was not connecting with the needs of its participants in a health & fitness space outside of the elite pathway.  There was a whole opportunity to engage with netballers on and off the court by creating a fitness community just for them.  Sarah wanted to see netball communities connecting to their world-class role models and build a cultural following to elite teams. By creating a 45-minute netball gym class, it sparked a need for netball specific fitness and entertainment. Combining music, skills and empowering messages, she began building more vibe at the grassroots netball courts.
Mixed Junior Netball and Basketball
These programs are targeted at children five to 17 years of age. Belgravia Leisure will manage junior netball and basketball competitions at pour leisure centres. This program is currently being run successfully at a number of centres under our management.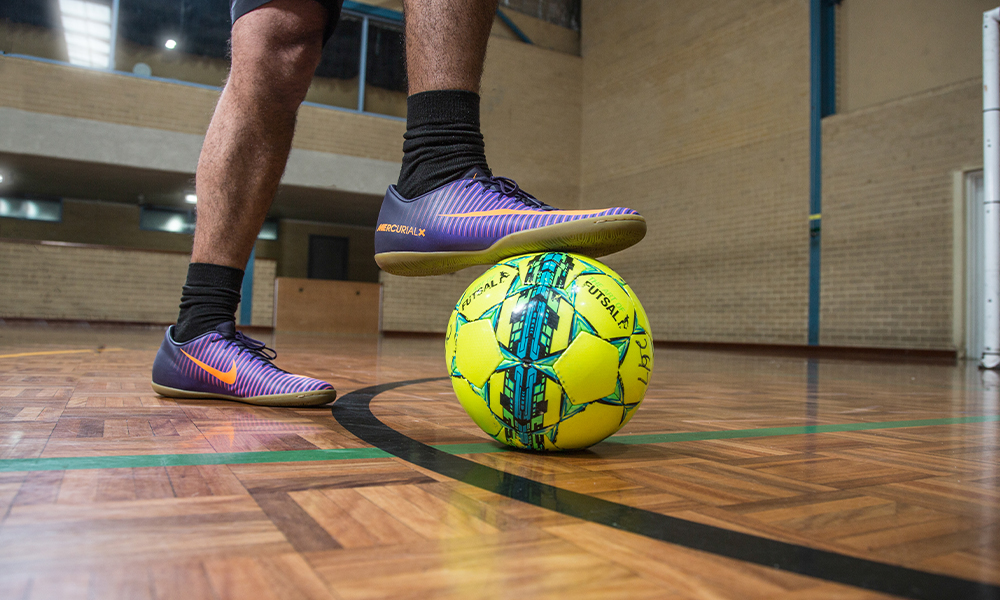 Kick Start Futsal
This introductory Futsal program is coordinated by accredited coaches giving young children a taste of what Futsal is all about. Kids have the opportunity to develop their fine motor skills in a fun, non-competitive environment. Based during the school term we do not charge a membership fee and instead charge a small fee per class.
Australian Sports Camps
As a national provider of children's sports coaching programs, Australian Sports Camps (ASC) has operated for 35 years across Australia, both in school holidays and during school terms. More than 150,000+ children, aged six to 16 have participated in ASC Sports Camps. As part of the Belgravia Group and an industry leader in the kids' sports coaching market, ASC provides interactive and fun skills-based coaching-programs to ensure that participants improve their game and their love for their chosen sport.
Birthday Parties
This provides parents in the local community the ability to book a party and simply send the invitations and bring the kids. We will organise the party end-to-end and provide fully catered or non-catered options. We provide a party host who will entertain the kids and provide a smorgasbord of kid's favourite foods.  A variety of games and activities are provided using the space of one court. This provides both adults and children with a fun and enjoyable experience and encourages future use of the Centre again.
Before and After School Care Program
These programs are the first steps in a pathway to engage the community in activity (and thus the facility) from an early age. The aim would be they then continue on to other sports in the facility or wider-community. The individual will continue to connect with the facility (through sports, programs and services), as a member of the gym and ultimately participate in social sports offered to adults. The pathways approach we implement connects the individual to the facility and fosters a greater attachment to the community.
Other sports program options include:
Social sport – netball, futsal, badminton and volleyball
Basketball – enhance current basketball offering by including a fun 3v3 competition
Competition weekends (at least once a year) as an extension on regular competitions
Room hire for meetings, mother's groups, information sessions and training sessions that help to bring a diverse range of the community in to the building. This is also an innovative means of attracting new members to the facility.
Heart Foundation walking groups to use the facility as the 'start/finish' point and even walk around the courts in the inclement weather
Youth Week activities and events
Working with Council's Community team to ensure the services we offer are complementary to their offerings and meeting their strategic outcomes
Non-sporting events and activities on a larger scale.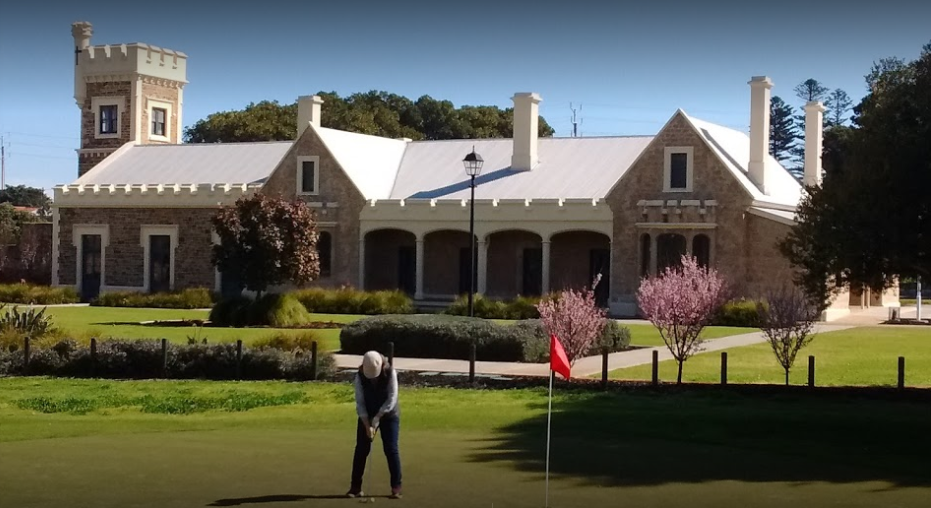 Our approach to golf
Belgravia Leisure's commitment to golfing excellence begins with our National Golf Manager Michael McKay.
Michael commenced his role as General Manager of Yarrambat Park Golf Course in June 2016. On the back of some key innovations, he was promoted to the title of National Manager Golf and now plays a strong role in Belgravia Leisure's programming of golf nationally. He has a passion for all of golf's community outcomes, from its mental health benefits and social outcomes to its environmental aesthetic and housing of wildlife populations. His vision involves a strategic balance of golf and non-golf initiatives, aimed at increasing participation beyond traditional users.
"Golf Australia are fully supportive and look forward to continuing our collaboration with Belgravia Leisure in the delivery of our national participation programs i.e. our junior participation program (MyGolf) and our newest adult participation program (Get Into Golf).
In the last 18 months, Belgravia Leisure have demonstrated strong strategic leadership in connecting our Get Into Golf curriculum to existing, seasonal initiatives rolled out by local governments, aimed at combating under-represented groups in sport (generally). Leveraging these key spikes in community-based awareness with our curriculum has positioned them as a partner on the 'front foot' in terms of our common objective of driving golf participation across juniors, women, all abilities and senior segments.
Our partnership together will bring more attention and opportunities for everyone to try our fantastic sport, and we look forward to continuing our work together well into the future."
Jayden Zeinstra, Products Manager, Golf Australia
Lessons and Tuition Programs
Belgravia leisure adopts a cradle to grave approach to tuition by delivering programs for everyone from children, the disabled to proficient players and everyone in between.
MyGolf
MyGolf is a structured introductory program to the sport of golf for children endorsed by both Golf Australia and the PGA of Australia. There are three levels of the MyGolf Program:
Rookie: Try Golf (five to seven years old)
Star: Learn the Skill (eight to 10 years old)
Master: Prepare to Play (11-12 years old
Beginners Coaching Program
Our beginner clinics are perfect for those that are new to the game of golf. The clinics cover all the basic fundamentals of the game, including grip and stance, short game and full swing. These clinics are a great way to learn the basics of the game, before proceeding onto an intermediate level or out onto the golf course.
Intermediate Coaching Program
Our intermediate classes are designed for the social or regular golfer with a handicap who is seeking to improve on their existing skills. These clinics cover all aspects of the game, including short and long game, in greater detail and more specific to the individual.
Advanced Coaching Program
Our Advanced clinics are about taking your game to the next level. These involve course management strategies, club selection and yardages on all clubs along with more specific technical advice using the latest in trackman/slight scope technology.
Short Game Coaching Program
Our short game clinics cover everything from putting, chipping, pitching and bunkers. This is the main area of the game that can save many shots for most golfers.
Swing Fit
Swing Fit is a Golf Australian endorsed program designed specifically for women who are interested in a fun, healthy and social way to learn to play golf. The program consists of six weekly sessions, with each lasting 75 minutes. Beginners will learn the basics of golfing in a fun and social way.
Access and Inclusion Program
Belgravia Leisure has introduced its successful Pathways to Golf program which is designed to make golf more accessible for children and people with a disability.
How can we help you today?
Contact Belgravia Leisure to find out more about business opportunities, general enquiries, career opportunities or feedback.