Anna Yong has been a valued team member of Aquarena Aquatic Leisure Centre for just over two and a half years.
Acting Centre Manager at Aquarena, Bobby Savic says, "in that time, Anna has cemented herself as a solid worker who we can rely on to get the job done. Anna has really shown her quality of work during the covid period when she was appointed a COVID-19 Marshall."
"Anna has been extremely diligent with tasks, we would be lost without her" Bobby concluded.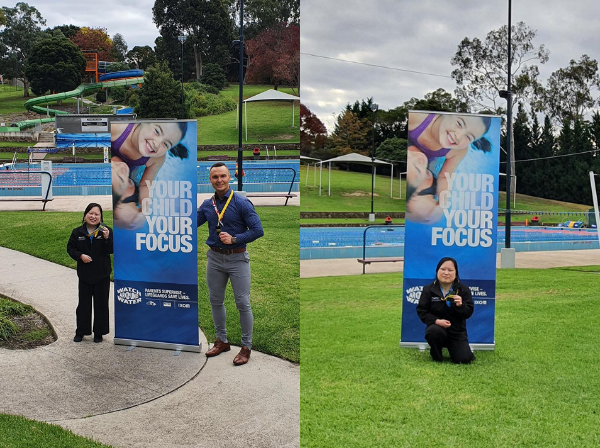 How did you find work at Aquarena and what do you like most about working there?
Anna says, "I found work at Aquarena two and a half years ago through an agency. What I love about working at Aquarena is being around people, serving customers and having fun, it really makes me happy."
"In my time at Aquarena I have met so many lovely members and guests, I have even memorised their coffee orders!" Anna said cheerfully.
Anna also explained, "in my free time I like to attend Zumba classes and go for a swim and outside of work I enjoy socialising with my friends."
What skills have you learnt in your time at Aquarena?
Anna explains how "Aquarena is a very dynamic workplace with plenty going on. Given the fast-paced environment, I had to learn quickly how to serve efficiently, answer the phone and cash handle."
"However, most importantly I have learnt that the customer is at the centre of everything we do," Anna said, which we think our Guest Experience Manager, Tim Hutchison would be ecstatic to hear.
Do you feel supported at Aquarena?
"Yes, I feel very supported. It's great to know that I just need to ask and there is always someone to assist me along the way. Aquarena is a home from home for me." Anna concluded.