The Empowered Woman Awards is a celebration of the success of women in business and leadership. Nominations are open to talented leaders, whether they are emerging in their field or have long-established careers.
Belgravia Leisure has nominated two inspiring female leaders who have many years of leadership experience. Our nominations were based on how she thrives in her role and shows exemplary passion for our communities and the leisure industry. These women are advocates for the success of others and use their voice to create opportunities for our teams.
The final voting for the winner of each category will be based on a public vote and winners are announced at a cocktail event following the conclusion of The Empowered Woman 2020. Finalists are announced Wednesday 19th February, so we will keep you updated!
Belgravia Leisure's Empowered Leader Nominations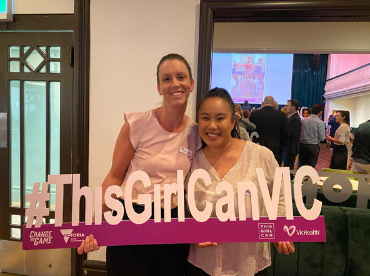 In year 10 in high school, Aylie completed her pool lifeguard course through the Victorian Government funded program, Advance. She immediately applied and was successful in securing a position at her local outdoor pool that summer.
Aylie balanced her casual work around her Year 12 studies with the main goal of being accepted into Physiotherapy. Throughout the year she progressed to other roles within the centre including Duty Manager, Pool Operations and Customer Service.
That year the position of seasonal pool manager became available for two local outdoor pools. Aylie was encouraged to apply and secured the role. It was the summer of the Black Saturday fires and Aylie was challenged with testing conditions that impacted many of her team members.
She then applied for entry into Bachelor of Physiotherapy with Monash and was able to utilise her results as well as work history and community service through lifesaving to secure a place in the course.
At the end of her final physiotherapy placement, she was encouraged to apply for the position of Centre Manager at Noble Park Aquatic Centre, a brand new $21 million facility soon to be opened. At the time, creating her own team and opening up a centre of her own was a great opportunity and she couldn't resist.
She then went on to manage the Monbulk Aquatic Centre following a significant redevelopment at the centre and then progressed to Area Manager within the Yarra Ranges. Following this, she took on an interim manager role at Melton Waves and led a project around operational improvements at the centre.
Aylie then became centre manager at Ascot Vale Leisure Centre. Immediately following the transition the facility also underwent a large aquatic redevelopment. After 3 years at AVLC, Aylie moved across to lead the transition into Aquarena Aquatic and Leisure Centre. In the past 18 months at Aquarena, the membership base and staff team have grown substantially and it is now the largest facility across the group.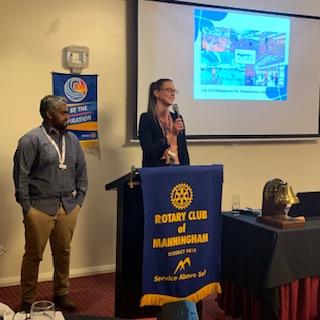 Aylie's Leadership Skills
Having risen through the ranks within the industry and having a holistic understanding of all roles within the facility, Aylie has a hands-on approach to work with her teams. She has a strong belief in not asking someone to do something that she wouldn't do herself and believes that this garners more respect than a job title.
She has a thorough understanding of the business and is happy to share this with any team member who wants to spend the time and develop themselves, even though this sometimes leads to longer days. She is a huge supporter of her team and wants to see them succeed in their roles and providing them with every opportunity to do so fills her with joy.
Aylie also feels that women are under-represented in senior positions within her industry. Based on her experience as a young female she felt a sense of responsibility to take other promising females on the journey with her and assist them in progressing towards their goals.
Empowering our Teams to Succeed
Some of the things Aylie does to empower others:
Ensure 'Succeed and Grow' programs are scheduled in the required timeframes and actions are taken along the way to result in tangible outcomes
Get to know each and every team member and what they want to achieve
Invite other team members to join activities and training with her
Encourage team members to explore new areas
Aylie has been leading the Victoria and Tasmania Operations group for approximately 3 years now. The quarterly meetings are a great sounding board for up and coming team members to learn from others and also to have a point of contact outside of their direct reporting line
In an industry that focusses on member experience Aylie understand that staff experience is equally important
Aylie is a confident leader which leads to team members trusting her instincts and goals
Staff are included in creative processes and included in creating processes for outcomes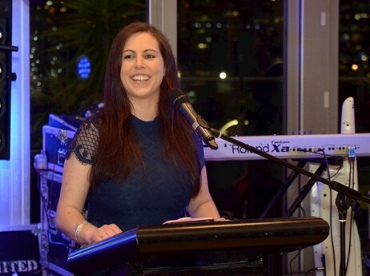 Rosie Keogh is our Centre Manager who oversees three sites including Annette Kellerman Aquatic Centre, Fanny Durack Aquatic Centre, Steel Park Waterplay Park in Inner West Sydney.
Rosie has been with Belgravia Leisure since January 2016. She oversees three sites including Annette Kellerman Aquatic Centre which is an extremely busy Aquatic centre in Sydney's inner west. The centre attracts nearly half a million visits a year with strong LTS and Squad programs in addition to group fitness and gym memberships.
Rosie loves working in the leisure industry and has enjoyed every minute of learning and growing in an industry that played a large part in her formative years. Sport and leisure has had such a positive impact on her life and she loves being a part of an industry that can positively influence the lives of so many people.
Rosie's career goals are to stay within the industry. She has had the privilege of working with a company that has seen the value in her progression and has helped her set up a life for herself in Australia. In four years with Belgravia Leisure, she has risen from a casual customer service officer to a centre manager of that same centre looking after over 150 staff.
Her passion is leading people and helping them advance and reach their potential. She considers herself fortunate in her career to have colleagues invested in her progression and advancement and she is very pleased to now be able to offer the same for those coming up behind her.
Rosie's next goal is to be an area manager within the next 18 months and continue to progress within the company. As area manager, she would be overseeing six facilities and over 400 staff. Within 5 years she would see herself overseeing a region or working in a state capacity influencing and leading a large number of managers.
Rosie's Leadership Skills
Rosie is a process-driven leader who believes in empowering those around her. When she first took over the swim school at AKAC she set about putting processes in place to help and support the staff but also to ensure they had the information and training available to have the confidence to make decisions themselves.
She prides herself on her relationships with staff and key stakeholders. She believes the value of people should never be underestimated or overlooked. She has an open-door policy at the centre and her office door is always left open for any staff member to come and speak to her at any point.
Rosie is an exceptionally hard worker and a big believer in accountability. She would never ask her team to do anything that she wouldn't do herself and that included getting a lifeguard qualification even though it was not required in her role. She felt it necessary to have the qualification if she was expected to oversee a pool and lifeguard department and has kept that qualification current.
Rosie's Proudest Achievement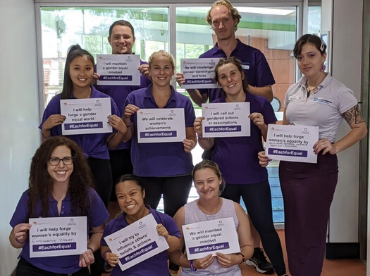 Empowering women is something Rosie lives by every day. This is visible within the management structure of the centre where the management team is made up of herself and six coordinators- five of whom are female. This equates to 83% of management positions being held by women when the average in Australia is 30.5% (wgea.gov.au).
Rosie is also proud of the partnership with her local Asylum Seeker Centre to provide access and support to help asylum seekers gain qualifications and eventually, jobs in the leisure industry through becoming a lifeguard or swim teacher.
In addition to the partnership with the Asylum Seeker Centre, Rosie is also partnering with AFL Sportsready to create a traineeship at the aquatic centre. For this traineeship, she organised training and qualifications. The trainee is now a qualified swim teacher and lifeguard and over a year after the traineeship ended she is still working at the aquatic centre in a permanent capacity as a key member of the team.